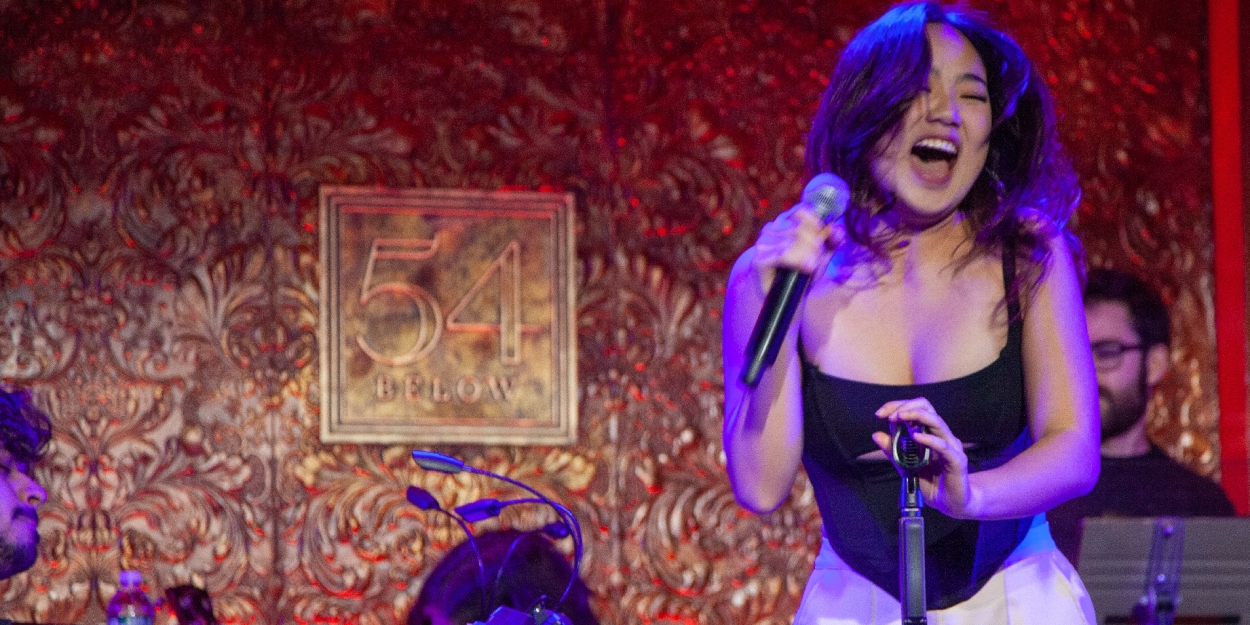 Review: Helen J. Shen Lights Up 54 Below During Debut Show SHEL-SHOCKED
From piano prodigy to musical theater marvel, Helen J. Shen is on their way.
Helen J. Shen may have named their show at 54 Below SHEL-SHOCKED but nobody in the room seemed to be shocked by what they saw up on the stage of Broadway's Living Room. Indeed, the audience there seemed quite aware that what they were seeing was a wonderful new talent emerging. Well... not so new, actually, because Helen J. Shen has been at this for a while. A child prodigy behind the piano, Helen transitioned into musical theater after years of struggling with a deep abiding passion for both art forms.
And therein lies the tale of Helen J. Shen, as laid out for their January 8th audience.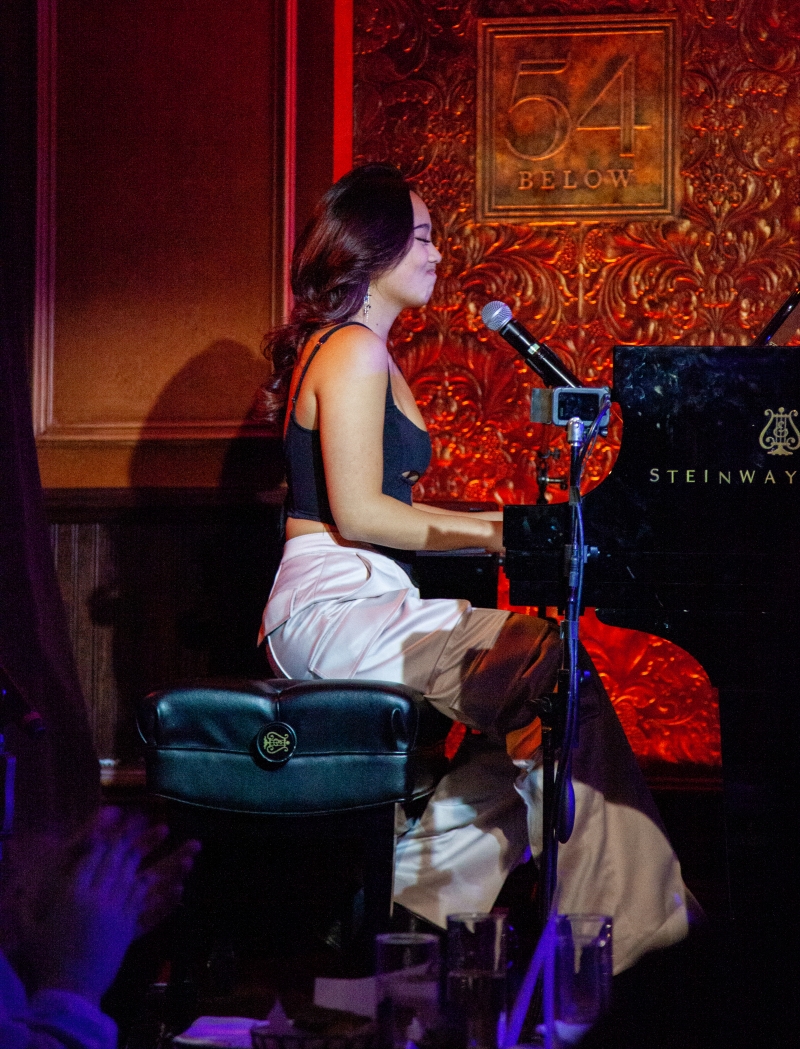 Helen J. Shen is young but they're not a child. There are those who look on the young with a sort of disdain, a little contempt, and a lot of disbelief that they might know what they are doing when they enter their field, whatever that field may be; in this case, it is show business. Those people, the disdainful, contemptuous, the disbelieving ones, are wrong. They are as wrong as they can be. Just because an artist doesn't have the years of experience that some others might have, doesn't mean that their talent hasn't been nurtured, practiced, and cultivated. And even though some cabaret shows that lean into the autobiographical don't have decades and decades of history behind them, that doesn't mean that the story isn't going to be interesting. There are those performers that are well along enough in years that a memoir cabaret might be called for... except that their lives have not been interesting enough to make into a memoir cabaret.
Helen J. Shen's life is interesting enough.
Even though Mx. Shen is a recent graduate (University of Michigan), and even though their youth is on constant display, the years upon which they reflected in Shel-Shocked were interesting, and in their casual, yet insistent, rhetoric, the stories of growing up a piano prodigy with a Russian piano teacher were entertaining, joyful, and filled with teachable moments. Operating with neither a script nor a director, Helen Shen spoke fluidly and authentically about their life, their family, their decisions and their passions (at least, it would appear there was no script, as there seemed to be a lack of distinctive direction and story arc, and there is definitely no director credited for the evening). In their conversations with their audience, Helen was open and gregarious and more than a little funny - they are irresistible. Most irresistible, though, is their willingness to tell their story openly, with vulnerability and charm, exuberance and enthusiasm, with the most resonant story (for this writer, at least) being one about how their Russian piano teacher, after seeing them perform in a musical play, simply said to them, "I didn't know you could do that." It was the moment that sent Helen J. Shen down the path toward musical theater. Thank goodness.
Helen Shen is a marvel of a musical theater performer. They are the purveyor of an incredible voice, and not just an incredible voice, but an incredible sound. There is hard work, there is training, there is practice, and then there is that with which you were born. Helen J. Shen was born with a sound that one hopes they will take all the way, because,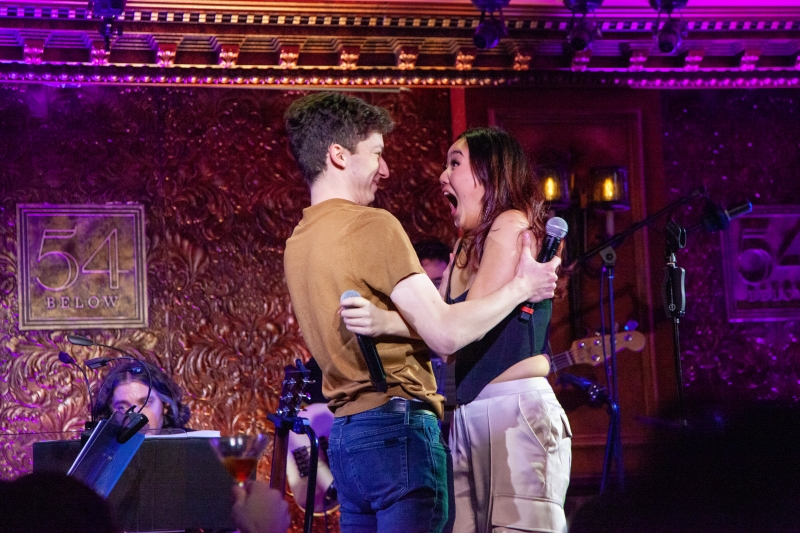 along with that sound, Mx. Shen has commitment to their storytelling. They are in the lyrics they sing and they like it there - it shows while they are working. There is talent here, and it isn't just at recreating tried-and-true Broadway songs like "The Light In The Piazza" (it was amazing) or "Crazier Than You" (wonderful fun with equally energetic and gifted Andrew Barth Feldman) because most of Shen's show was not musical theater related. There was a refreshing (and generous) amount of rock music originated by the likes of Pat Benatar ("Heartbreaker"), Elton John ("Bennie and the Jets"), and some not-quite-rock by Sarah Bareilles ("Uncharted"). Helen's musical tastes are spherical, going out in all directions, and they are able to sing everything in which they are interested because They are training singers these days to sing in a way they didn't, in the past. This one solo show debut casts a bright light on the future for Helen J. Shen, particularly when one considers that three (particularly impressive) songs that they sang were their own compositions, and, on this writer's note pages, two of those song titles have three stars beside them - compositions named "Strange Music" and "Six Years From Seventeen."
Yes, there is a place in this business for the young. Those who would say otherwise are quite mistaken - and the reasons for such thinking is personal, probably more personal than those people would care to admit. But, for this writer, the Helen J. Shen's of the world are welcome and, especially, Helen J. Shen who, on this night, with their Hannah Corneau-assisted duet of "I Got So High That I Saw Jesus" was so remarkable that they reminded me, for those few minutes, of my own youth and idealism - a rare, fair feat, as those qualities are long remote from my life. Helen J. Shen did that... and that actually is shocking.
So. Long live the young.
The Shel-Shocked band were:
Musical Director/piano: Cynthia Meng
Jenno Linden, Gian Perez, Lloyd Kikoler, Nicole Patrick.
Find great shows to see at 54 Below HERE.
Visit the Helen J. Shen website HERE.
Andrew Barth Feldman will appear in BARTH MITZVAH BOY on January 28th and 30th - for information and reservations click HERE.
Photos by Stephen Mosher; Visit the Stephen Mosher website HERE.