Photos: The SWAP Cabaret At The West End Lounge
Monday, April 9th marked the first edition of the SWAP (Songs With Another Perspective) Cabaret, produced and directed by Alex Beck. Twenty-two artists sang gender-swapped songs from 100 years of the musical theatre cannon.
The evening was a playful interrogation of gender roles and stereotypes in broadway musicals, with an interest in creating conversation around the persuasive power of music and how it informs our societal constructs.
The evening was sold out, SRO, raising several hundred dollars for the Estrogenius Festival - an annual theater festival committed to empowering female and non-binary voices in the theater.
Plans are underway for a follow-up concert in the SWAP series.
Photos by Paul Blaise Corning Jr.


Cassandra Sandberg sings She's a Woman from Kiss of the Spider Woman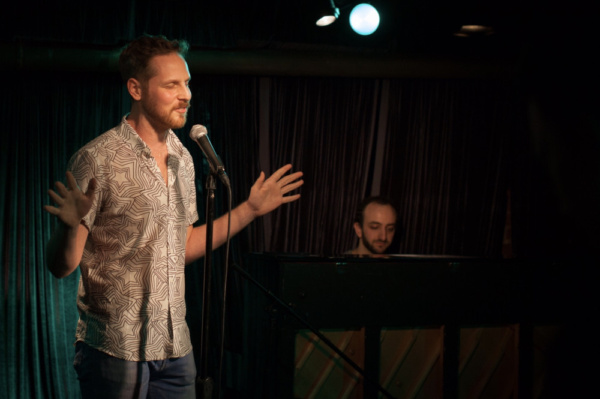 Producer/Director Alex Beck opens the evening with A Spoonful of Sugar from Mary Poppins with Andy Roninson on they keys.

Paul Blaise Corning Jr sings Stars and the Moon from Songs for a New World

Justin Goodemoot sings the 1917 standard A Good Man is Hard to Find

Vanessa Pereda-Felix belts I'm a Bad, Bad Man from Annie Get Your Gun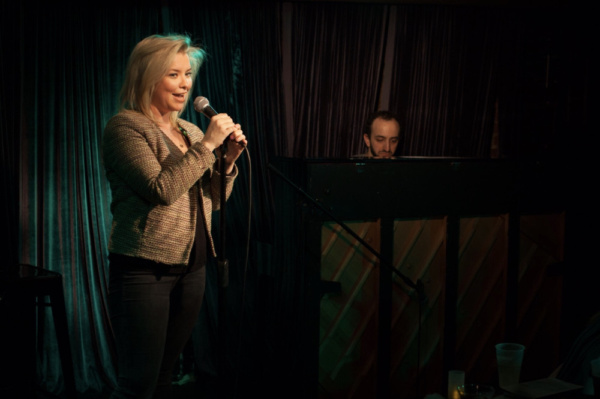 Cadi Withers sings Standing on the Corner from The Most Happy Fella

Max Bitar shows us How Lovely to be a Woman from Bye, Bye Birdie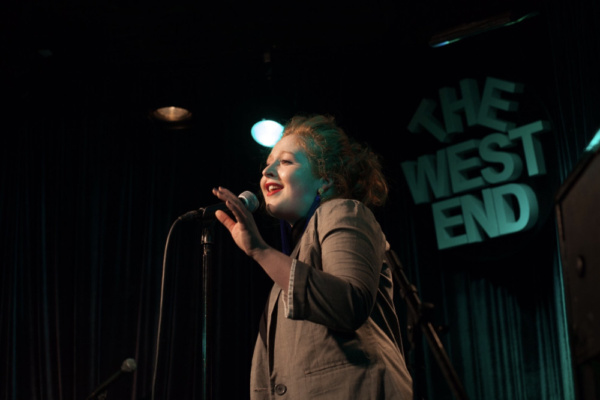 Billie Aken-Tyers is Just an Ordinary Man from My Fair Lady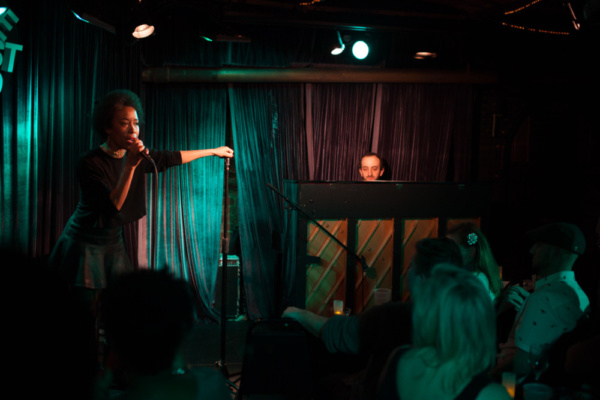 Krystle Guidry sings All I Care About from Chicago

Will He Like Me from She Loves Me by Cameron Bartell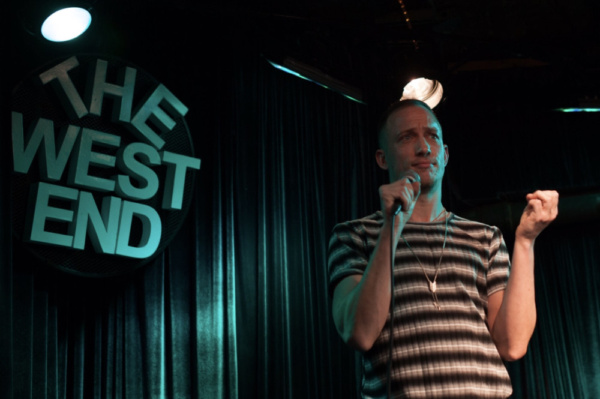 Justin Henry serves up Dance: Ten; Looks: Three from A Chorus Line

Caitlin Lester-Sams sings the merits of being a Man from The Full Monty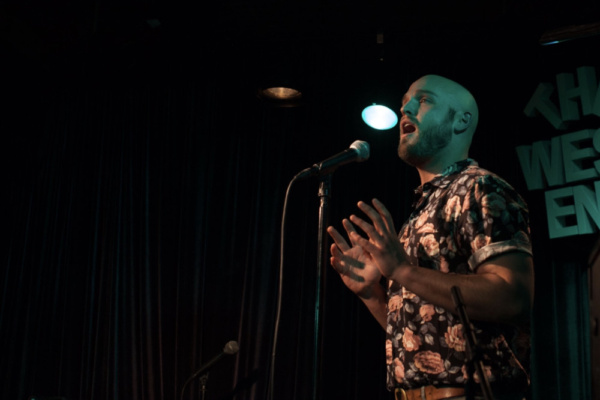 Garrett Bruce is a different sort of Sally singing In Buddy's Eyes from Follies

Shawn Shafner brings down the house with I Cain't Say No from Oklahoma!

Matthew Rodgers sings No More from The Goodbye Girl

Michael R Jackson sings Every Day a Little Death from A Little Night Music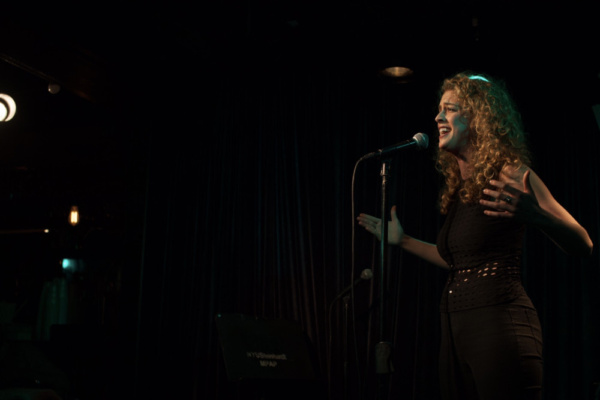 Eryn LeCroy spins Is This What You Call Love from Passion as a cry to stop sexually harassing women

Merrill Peiffer sings Tell My Father from The Civil War

Michael Cummings tells us One Hundred Easy Ways to Lose a Man from Wonderful Town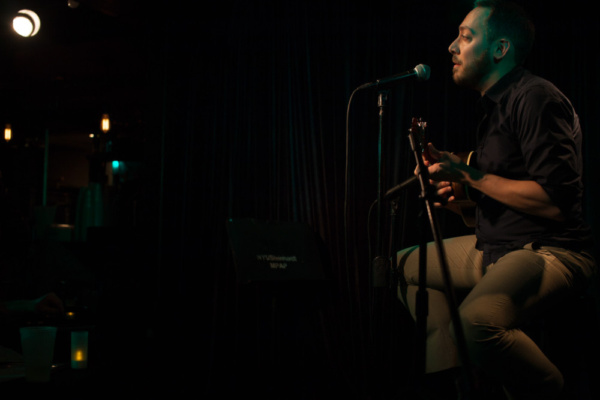 Jason Pintar strums his uke and sings about One Boy from Bye, Bye Birdie

Amanda Bruton reclaims Thank Heaven for Little Girls with a binder full of powerful, inspiring women

Darius Anthony Harper brings it all home with Gorgeous from The Apple Tree