Photo Coverage: Deana Martin Remembers Dean at The Royal Room at The Colony Hotel
The elegant and chic atmosphere of The Royal Room at The Colony Hotel in Palm Beach had all the excitement of the glory days of Dean, Frank & Sammy at the Sands Hotel in Las Vegas last night. BroadwayWorld attended the event and you can check out photos below!
Deana Martin was introduced (via 1960's video) by her dad Dean Martin. Not casually wandering out on stage like Dean did, Deana entered the Royal Room from the rear to a pulsating up tempo of "Mr. Sandman". Backed by a killer band Deana sang up close and personal to practically everyone in the legendary hotel's performance space. The current label may be "Supper Club" or "Cabaret" but for Deana's musically dynamic and nostalgic show it would be more accurately called a nightclub.
The stories, the hit songs, and the humor of one of the greatest entertainers of all time are in her tribute show to Dean. Mr. Cool may have begun his show by saying "how long have I been on?" but for the packed Royal Room it was please stay on all night Deana. Deana Martin singing "When Somebody Loves Somebody Sometime"......it doesn't get better than that.
At dinner after her performance Deana shared a touching story. Her father always used a now discontinued cologne by Faberge (Woodhue). After he passed away and the family was splitting up his personal possessions Deana took a large bottle of his cologne. Every time she wants to feel the hugs he gave her she opens that bottle to remind her of her dad.
Article & Photos by: Stephen Sorokoff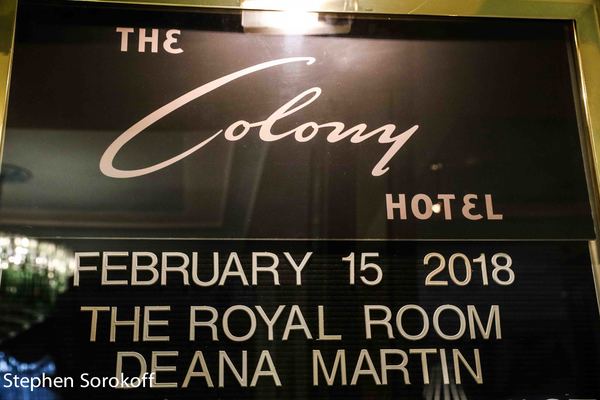 The Royal Room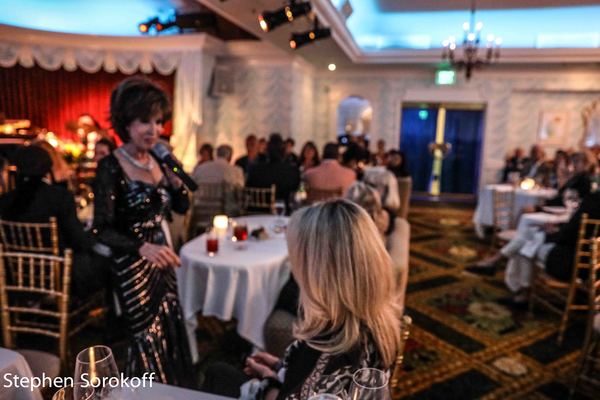 The Royal Room

The Fans

Eda Sorokoff, Deana Martin, Stephen Sorokoff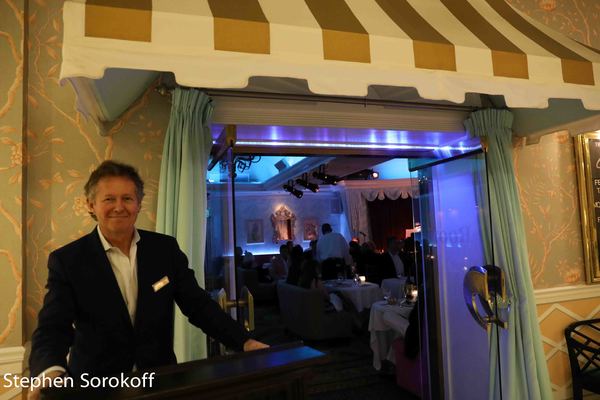 Chris Cameron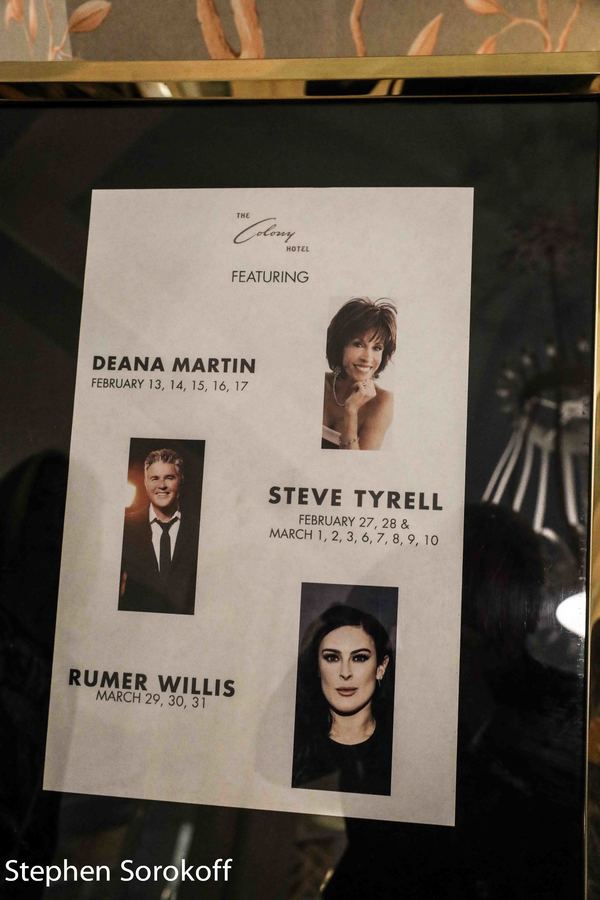 Coming Attractions