John Dillinger, Bonnie and Clyde, Al Capone: these are just some of America's most notorious outlaws. Their violent crime sprees are the stuff of American legend, but there are two sides to every story and the heroic tales of the people who brought these criminals to justice remain untold... until now. "NATURAL BORN OUTLAWS" explores the true stories of iconic American desperados and the epic manhunts that would eventually bring them down. Stacking the forces of good against evil, each episode of NATURAL BORN OUTLAWS pulls viewers into the rise and fall of one of history's most notorious criminals as they experience the thrilling cat-and-mouse chase that ends each outlaw's reign of terror.
- Source
TVMaze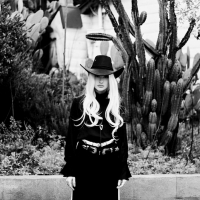 DEVORA Shares New Track 'Not Dead Yet' & Announces Signing To Tiger Tone Records
by Chloe Rabinowitz - December 11, 2020
Today Tiger Tone Records (the brand new label started by Grammy-nominated producer and mixer Tony Hoffer) is introducing the newest artist to their roster, DEVORA, who shares her rambunctiously-alluring debut track 'Not Dead Yet' as well as a captivating video directed by actress Leven Rambin that e...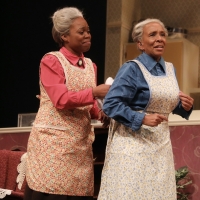 BWW Review: HAVING OUR SAY, North Carolina Theatre
by Nicole Ackman - November 10, 2019
'At my age, I can say what I want,' Bessie Delany says in HAVING OUR SAY: THE DELANEY SISTERS' FIRST 100 YEARS. And truly, who's to argue with a woman who's lived more than a century? North Carolina Theatre's latest show tells the story of sisters, Sadie and Bessie Delany, two African-American women...