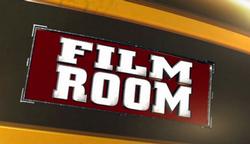 ESPN Announces College Football Coverage for August
by TV News Desk - July 26, 2013
Following the conclusion of ESPN's "Car Wash" of more than 50 college football coaches visiting ESPN's Bristol, Conn., headquarters, the season will kick into high gear across ESPN platforms in August.... (
more...
)
ESPN to Air 43 Hours of 2013 NFL Draft Coverage, 4/25-27
by TV News Desk - April 18, 2013
For the 34th consecutive year, ESPN will televise the NFL Draft presented by Bud Light (April 25-27) from Radio City Music Hall in New York. The first hour of Round 1 on Thursday, April 25 (8 p.m. ET), will be presented with limited commercial interruption for the second consecutive year. The three-... (
more...
)