VIDEO: Will Forte & Kirsten Wiig in Peacock's MACGRUBER Trailer
The series will launch Thursday, December 16, 2021, only on Peacock.
After rotting in prison for over a decade, America's ultimate hero and uber patriot MacGruber is finally released. His mission: to take down a mysterious villain from his past-Brigadier Commander Enos Queeth. With the entire world in the crosshairs, MacGruber must reassemble his old team, Vicki St. Elmo and Dixon Piper, in order to defeat the forces of evil.
The series will launch Thursday, December 16, 2021, only on Peacock.
The series stars Will Forte (MacGruber), Kristen Wiig (Vicki St. Elmo), Ryan Phillippe (Dixon Piper), Sam Elliott (Perry), Laurence Fishburne (General Barrett Fasoose), Billy Zane (Brigadier Commander Enos Queeth), Joseph Lee Anderson (Major Harold Kernst), and Timothy V. Murphy (Constantine Bach).
MacGruber is based on the iconic SNL parody sketch and cult-favorite feature film MacGruber (2010), and picks up where the film left off.
Watch the new jailhouse interview with MacGruber here:
VIDEO: WE tv Drops KOLD X WINDY Supertease

December 8, 2022

"Kold" Wise (Sh'Kia Augustin, Black Lightning)'s group member Renee "Windy" Johnson (Nijah Brenea, Rap Sh!t), is a rapper dedicated to the city streets. As Malika's career begins to ignite, the challenges she faces start to stack up. Her credit card fraud catches up with her, and rival artists view her as a threat. Watch the video trailer now!
---
Interview: Playwright Samuel D. Hunter Discusses Adapting THE WHALE Into a Film

December 8, 2022

BroadwayWorld caught up with playwright Samuel D. Hunter after The Whale's highly-anticipated premiere to discuss how he adapted the play into a film, how it was rehearsed like a theatrical production, Brendan Fraser's acclaimed performance, and more.
---
Taylor Swift & Future Lead 2022 RIAA Gold & Platinum Tallies

December 8, 2022

Building on her history-making career with another million-plus first week launch, Taylor Swift earns the Top Album with her 2X Platinum Midnights (Republic Records), while Future locks the Top Single with his 3X Platinum "Wait for U" (Epic Records/Freebandz). #RIAATopCertified in 2022, this culmination celebrates those who commanded the charts.
---
LIVE WITH KELLY & RYAN Announces Special Holiday Festivities

December 8, 2022

Then on Monday, Dec. 19, "Live" brings the holidays to life with the "Live with Kelly and Ryan: Home for the Holidays" special episode. Award-winning musicians DAVID FOSTER AND KATHARINE MCPHEE will perform "Jingle Bell Rock," and the internationally beloved RADIO CITY ROCKETTES will dance their way onto the "Live" stage.
---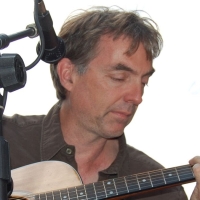 David Gilbert Foster Emerges with Album 'AMERICAN DREAM'

December 8, 2022

Each song on AMERICAN DREAM touches on a different aspect or experience of Foster's life, with the title track being an all-encompassing examination of many issues from his childhood to the present. At six and a half minutes long, the song was inspired by Foster's love for Don McLean's epic "American Pie."
---