VIDEO: First Look - Robert DeNiro & More Featured in New Documentary I AM JFK JR. on Spike TV
He was the adored son of America's most glamorous president, and now in the anniversary month of his tragic death comes an intimate, revealing and poignant look at his life in and out of the spotlight. Network Entertainment and Spike TV delve into the compelling life of John F. Kennedy Jr. through the distinctive lens of many of the people who knew him best, from A-list celebrities to staffers who worked closely with him at George magazine, in the original documentary film, "I AM JFK Jr." on Monday, August 1 at 9:00pm ET/PT.
"I AM JFK Jr." is directed and produced by award-winning director-producer Derik Murray ("I Am Chris Farley," "I Am Evel Knievel," "I Am Steve McQueen," "I Am Bruce Lee") of Network Entertainment.
"I AM JFK Jr. comes to Digital HD on August 2 followed by a DVD release on August 16. The film will be released on a limited basis in selected theatres beginning July 20 with Virgil Films as the distributor.
The White House was the first home John knew. The son of President John F. Kennedy and Jacqueline Bouvier Kennedy grew up in the public spotlight. When the world witnessed the moment the adorable 3-year-old JFK Jr. saluted his fallen father, the image was seared into the nation's collective memory.
John F. Kennedy Jr. was considered by many to be "America's Prince. Despite living under the media microscope for his entire life, JFK Jr. forged his own successful career - from serving as the Assistant District Attorney of New York to launching the glossy political magazine, George. Featuring exclusive interviews from a wide array of friends and former colleagues, "I AM JFK Jr." is an engrossing look at the person behind the tabloid fodder featuring untold stories that for the first time, will give viewers a true sense of the real JFK Jr.
JFK Jr. was America's child, and we thought we knew him. "I AM JFK Jr." introduces us, through laughter hidden deep in the belly and tears, more touching than sad, to the son we felt we raised and the man we thought we knew.
"I AM JFK Jr." features interviews with John F. Kennedy Jr.'s friends ranging from the famous, like Robert De Niro and Cindy Crawford, to the controversial, like Mike Tyson and Larry Flynt; from media stars like Christiane Amanpour, Chris Cuomo, Paul Begala and Ann Coulter, to close friends like Grateful Dead songwriter John Perry Barlow, Sasha Chermayeff, Richard Wiese, Chris Oberbeck, Brian Steel, John Hare, New York restaurateur Richie Notar, John's Chief of Staff RoseMarie Terenzio, and colleagues at John's pioneering George magazine, Gary Ginsberg and Matt Berman.
Michael Reagan and author Doug Wead talk about the difficulties and strange destinies of presidential children, actor Kristoffer Polaha talks about the man he would one day play on screen, while authors Christopher Andersen and Laurence Leamer offer background on the life of America's most famous family.
In addition to personal photos from John's closest friends, the film features vintage footage of young JFK Jr. in the White House, with his family, and rare views of him in the years after his father's assassination. "I AM JFK Jr." tells the story of a young man pegged for greatness yet determined to be good - a story that ended way too soon.
The film is the latest from producer-director Derik Murray, who has previously brought to the screen the lives of such stars as Steve McQueen, Chris Farley, Johnny Cash, Bruce Lee and Evel Knievel. "I AM JFK Jr." joins that gallery of indelible biographical portraits.
Along with Murray, "I AM JFK Jr." is Executive Produced by Paul Gertz ("I Am Chris Farley," "I Am Evel Knievel," "I Am Steve McQueen," "I Am Bruce Lee"), Kent Wingerak ("I Am Chris Farley," "I Am Evel Knievel," "I Am Steve McQueen," "I Am Bruce Lee") and Robert Pirooz ("I Am Chris Farley," "I Am Evel Knievel," "I Am Steve McQueen"), RoseMarie Terenzio and Spike's Kevin Kay, Jon Slusser, Jaimee Kosanke also serve as Executive Producers. The documentary is the latest in Spike TV's original "I Am" series. The network debuted "I Am Chris Farley" last year to record ratings and critical acclaim.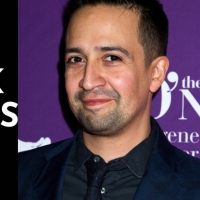 Lin-Manuel Miranda To Return For HIS DARK MATERIALS Season 3 On HBO

October 6, 2022

HBO has confirmed that award-winning composer and actor Lin-Manuel Miranda will return for the third season of the fantasy drama.
---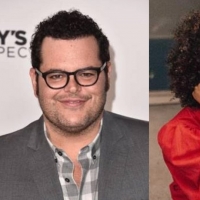 Development Halts On Disney+ BEAUTY AND THE BEAST Prequel Series

February 10, 2022

A planned Beauty and the Beast musical prequel series will not move forward at Disney+.
---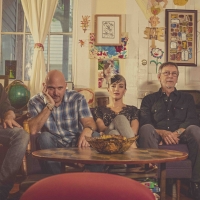 Tony & Grammy Winner Michael Cerveris' Loose Cattle to Stream Live Performance Tonight

January 5, 2022

Loose Cattle, fronted by two-time Tony Award & Grammy winner Michael Cerveris and Kimberly Kaye, will stream a performance live from New Orleans tonight!
---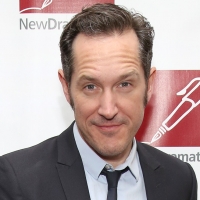 Bertie Carvel Joins THE CROWN Season Five As Tony Blair

October 28, 2021

The acclaimed Netflix series, 'The Crown' has added Tony Award-winning actor Bertie Carvel to its cast in the role of British Prime Minister Tony Blair.
---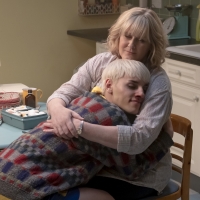 REVIEW ROUNDUP: What Do Critics Think of EVERYBODY'S TALKING ABOUT JAMIE?

September 17, 2021

Inspired by true events, Everybody's Talking About Jamie follows Jamie New (Harwood), a teenager from Sheffield, who dreams of life on stage.
---