The Talkhouse Podcast Revisits Dolores O'Riordan Speaking With The Smiths' Andy Rourke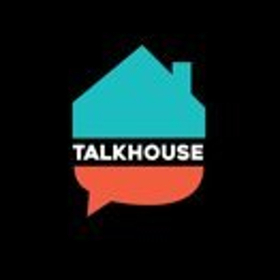 This week the Talkhouse Podcast revisits its conversation between musical collaborators and friends Dolores O'Riordan of The Cranberries and The Smiths' Andy Rourke in memory of O'Riordan. Also at Talkhouse this week, JD Samson of Le Tigre writes about tUnE-yArDs while Girlpool's Harmony Tividad discusses Fall Out Boy.
Additionally, writer/director Steven Sheil discusses the role of parents in horror movies, filmmaker Jade Porter writes about Mario Saenz, one of the subjects of her documentary on Mexican skateboarding who is now accused of murder, director/actor/screenwriter Adam Rifkin talks about his nostalgia for for repertory theaters and filmmaker Clay Liford reviews Paddington 2.
Other recent Talkhouse pieces have included documentary filmmakers Daniel DiMauro, Dylan Bank and Morgan Pehme writing about the scrappy tactics they used covering the Trump campaign while making their new film, Get Me Roger Stone, director Megan Griffiths exploring the "genius/pervert" problem, detailing the issues surrounding art created by sexual predators, and actor Rainn Wilson ("The Office") speaking with old friends actor Josh Radnor ("How I Met Your Mother") and Australian singer-songwriter Ben Lee, who have just released their first album together as Radnor & Lee.
Talkhouse's editorial website and podcast offer an alternative to traditional models of journalism and criticism. Readers and listeners gain unique insight to the creative process as musicians, actors, filmmakers, comedians and leaders in the food world explore and express their opinions on each other's crafts in writing and on the podcast. All content on Talkhouse-written editorial, audio podcasts and video-is created by musicians, filmmakers, actors, chefs and more. Talkhouse has changed the journalistic landscape with landmark contributions from the late Lou Reed, Moonlight director Barry Jenkins, Rose McGowan and hundreds of other creative leaders. On the Talkhouse Podcast, guests have included Kid Cudi talking with Paul Reubens, Patterson Hood (Drive-By Truckers) in conversation with Talib Kweli, Jenny Slate and Gillian Robespierre sitting down with Nicole Holofcener, and Darren Aronofsky talking with one of his cinematic heroes, Alejandro Jodorowsky.
The fast-rising media company continues to grow its platform in scope with the recent launch of its Food Podcast, with the debut episode featuring a discussion between NYC restaurateurAndrew Carmellini and rapper A$AP Ferg. The Talkhouse Podcast was recently named a Webby Award honoree (Best Individual Podcast Episode), while Amy Rose Spiegelwas hired as editor-in-chief of Talkhouse Music, highlighting the organization's continuing growth and evolution.