STXfilms Sets Release Date for THES BEST OF ENEMIES Starring Taraji P. Henson and Sam Rockwell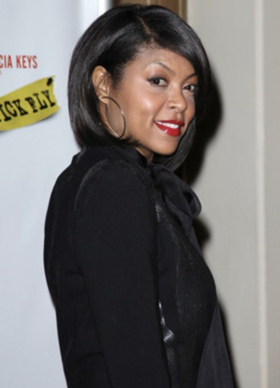 "The Best of Enemies" starring Taraji P. Henson and Sam Rockwell has gotten an April 5th release date from STXfilms, according to Variety.
The civil rights drama stars Henson as Ann Atwater, a civil rights activist in Durham, N.C., who battled KKK leader C.P. Ellis (Rockwell) for a decade until 1971, when the two agreed to co-chair a two-week community meeting to deal with a court-ordered school desegregation decree. That event changed both of their lives. Babou Ceesay portrays Bill Riddick, who reluctantly persuaded Ellis and Atwater to head the community summit to try and reach a compromise.
The film's cast also includes Anne Heche, Wes Bentley, Bruce McGill, John Gallagher Jr., and Nick Searcy.
Robin Bissell makes his directorial debut from his own script, which is inspired by Osha Gray Davidson's book "The Best of Enemies: Race and Redemption in the New South."
Rockwell recently won an Oscar in for best supporting actor for "Three Billboards Outside Ebbing, Missouri." Henson currently stars in the hit FOX drama, "Empire."
Read the original article on Variety.