Photo Coverage: Sneak Peek at MODERN FAMILY on 10/10- Pregnant Gloria!
MODERN FAMILY - "Snip" - Phil and Claire have a five-year plan, and that's to vacation and enjoy life once Luke leaves for college. In order to keep all that on track, Phil is going in for a vasectomy.
Meanwhile, Jay and Gloria disagree about whether or not to find out the sex of the baby; Gloria is in denial about needing maternity clothes; and now that Lily's in kindergarten, Mitchell tries to gently steer Cameron towards a part-time job to occupy all his extra time, on "Modern Family," WEDNESDAY, OCTOBER 10 (9:31-10:00 p.m., ET), on the ABC Television Network.
Photos (ABC/PETER "HOPPER" STONE)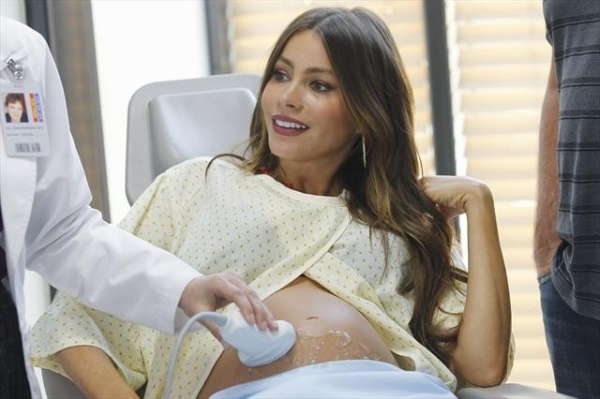 Sofia Vergara

AMY MOTTA, Julie Bowen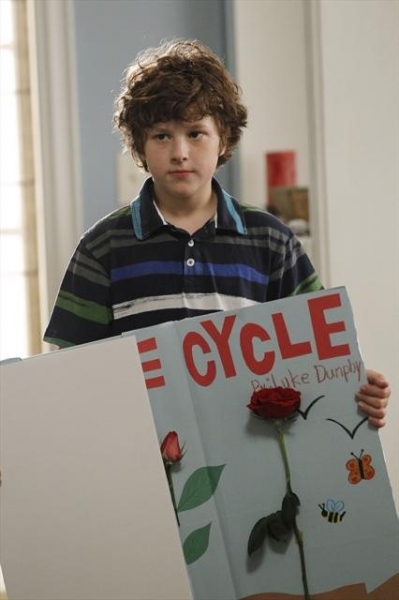 Nolan Gould

Ariel Winter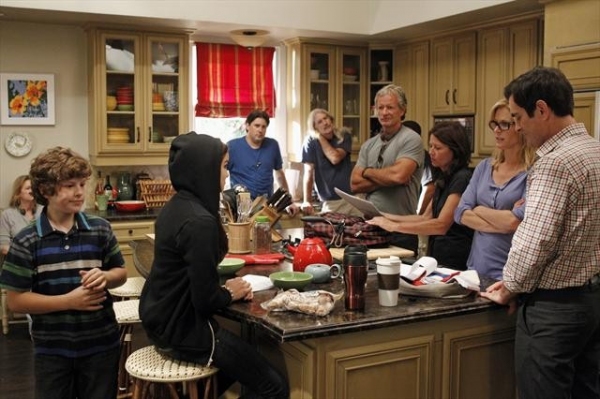 Nolan Gould, Ariel Winter, John FairCHILD (ASSISTANT PROP MASTER), Christopher Lloyd (EXECUTIVE PRODUCER), Gail Mancuso (DIRECTOR), Julie Bowen, Ty Burrell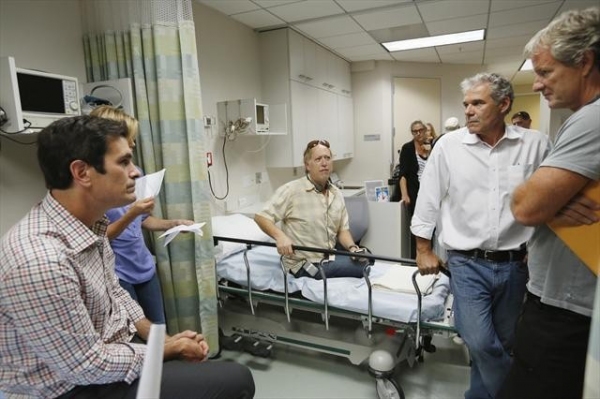 Ty Burrell, Julie Bowen (OBSCURED), JAMES BAGDONAS (DIRECTOR OF PHOTOGRAPHY), Christopher Lloyd (EXECUTIVE PRODUCER)

Ty Burrell

ERIN NOBLE, Sofia Vergara, Ed O'Neill, JAMES R. BAGDONAS (DIRECTOR OF PHOTOGRAPHY), Christopher Lloyd (EXECUTIVE PRODUCER)

Ed O'Neill, Sofia Vergara, MATTHEW ALAN