Epix to Premiere the Third Season of BERLIN STATION on December 2nd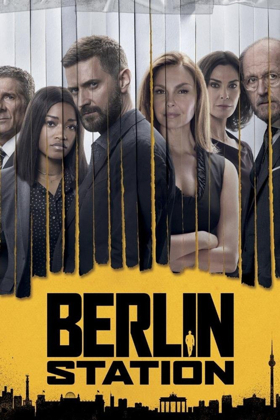 The third season of "Berlin Station" on Paramount Television & Anonymous Content to premiere now on Sunday, December 2 at 9 PM ET/PT on Epix.
Season three takes place over the course of 11 days in Eastern and Central Europe as Chief of Station Valerie Edwards (played by Michelle Forbes) guides her team through the high-stakes relationship between Russia, the United States and its vulnerable NATO allies. Is the Kremlin involved in any foul play that could upend a thinly-held World Order?
Berlin Station also stars Richard Armitage as Daniel Miller, Richard Jenkins as Steven Frost, Rhys Ifans as Hector DeJean, Leland Orser as Robert Kirsch, Ashley Judd as BB Yates, Keke Palmer as April Lewis and, new this season, Ismael Cruz Córdova who joins as the unpredictable CIA agent Rafael Torres. In a recurring guest role, James Cromwell will play Gilbert Dorn, a former CIA legend put out to pasture who appears on a podcast revealing information about past missions.
Berlin Station was created and is executive produced by Olen Steinhauer (author: The Tourist, All The Old Knives, The Cairo Affair). Academy Award(R) winner Eric Roth (Forrest Gump, The Curious Case of Benjamin Button, House of Cards), along with Steve Golin, Kerry Kohansky-Roberts, Keith Redmon and Luke Rivett from Anonymous Content (The Detective, The Knick, Mr. Robot) also executive produce. The series is produced by Paramount Television and Anonymous Content. The series showrunner is Jason Horwitch (Rubicon, House of Cards).