Cyndi Lauper, Gavin DeGraw, Anthony Kearns & More Set for AMERICA SALUTES YOU Concert Honoring Veterans
World-renowned tenor Anthony Kearns joins a star-studded musical cast in "America Salutes You," a multi-platform broadcast celebrating active duty military, veterans, and veterans' causes. The program airs nationally this Thanksgiving Day weekend. Hosted by actor Tom Dreesen before a live audience at the Rosemont Theater in Chicago last month, the concert airs on television, radio and online through Tribune Broadcasting, Sinclair Broadcast Group, Graham Media Group Nexstar and ION stations. (Visit americasalutesyou.org for local listings.)
Mr. Kearns performs an exciting and inspirational interpretation of "O' America," a powerful ballad written by Irish songwriter Brendan Graham with American composer William Joseph. Kearns, an original member of the successful group, The Irish Tenors, is joined by accompanist David George of Louisville, KY.
"Anthony Kearns frequently appears in support of American military, their families, and veterans' causes," said Kearns' publicistand event promoter, Kirsten Fedewa.
Kearns said, "I was happy tocontribute to this special show for America's military at the invitation of my good friend, Bob Okun. Music carries a message of healing and peace throughout the world. No group of people is truer to America than the U.S. military. No group has answered the call with a stronger pledge to do everything they can do to protect freedom," he said. "I never lose sight of the fact that freedom is not free, it comes at a price and there are sacrifices. To members of the military and their families across the world, I thank you for your service and dedication."
"Anthony Kearns is a world-class tenor and a world-class supporter of our military personnel," said Bob Okun, executive producer of America Salutes You. "He helped make the show a real success." He continued, "Less than 1% of our population serves in the military to make the world safe for the rest of us. We owe them a huge debt, and they have many needs when they return. This concert is a national thank you to those in uniform AND it also raises funds nationwide for a wide range of high impact veterans' charities."
In addition to Mr. Kearns, concert performers include pop legend Cyndi Lauper, multi -platinum selling singer/songwriter Gavin DeGraw, country music legend Wanda Jackson, rapper Hoodie Allen, Gospel Grammy winner Cece Winans, and bluegrass legend Ricky Skaggs.
Fundraising costs are covered by the Robert R. McCormick Foundation, ensuring 100 percent of all funds raised will be granted to non-profit organizations helping veterans, service members and their families such as: Give an Hour, ThanksUSA, Easterseals Dixon Center for Military and Veterans Services, the Bob Woodruff Foundation, TAPS, Snowball Express, Illinois Joining Forces and Honor Flights.
Anthony Kearns took the American television audience by storm as the youngest member of the PBS super-group, The Irish Tenors. Together they have five television specials and 10 CDs, which have gone Gold, Platinum, and Double Platinum. Nowliving in the U.S., Kearns frequently performs at charity concerts, major sporting events, on television, in operas, and with the world's finest symphony orchestras. He has been honored to perform for three U.S. presidents, Pope Francis I, the chairman of the Joint Chiefs, and at numerous events for veterans from World War II to present day.
Mr. Kearns' appearance was ARRANGED by Kirsten Fedewa& Associates, L.L.C.
SOURCE Kirsten Fedewa & Associates, L.L.C. (on behalf of Anthony Kearns)
More Hot Stories For You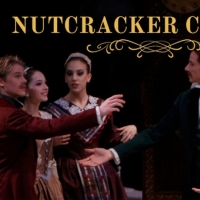 This Holiday Season, Stage Access Is 'Nutcracker Central,' With 10 Variations of Tchaikovsky's Magical Masterpiece

November 30, 2022

Few musical works or theatrical productions are as inextricably tied with the holidays as The Nutcracker, and to make this holiday season extra special, Stage Access – the streaming service dedicated to classical music, ballet, opera and the performing arts – is offering a dazzling array of 10 different variations on this wintertime spectacular.
---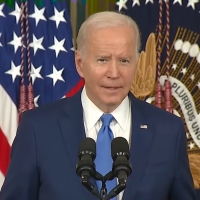 President Joe Biden and Vice President Kamala Harris to Attend 45th Annual Kennedy Center Honors

November 29, 2022

President Biden, First Lady Jill Biden, Vice President Kamala Harris, and Second Gentleman Douglas Emhoff will attend the 45th Kennedy Center Honors on Sunday, December 4.
---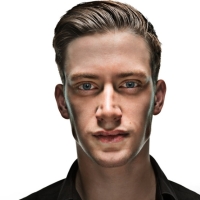 Streaming Comedy Special DANIEL SLOSS: SOCIO to Be Released in December

November 27, 2022

DANIEL SLOSS: SOCIO, the new comedy special from the creator of Netflix hit shows Dark and Jigsaw, and Daniel Sloss: X will premiere on DanielSloss.com at 7pm GMT on Friday 9 December 2022. 
---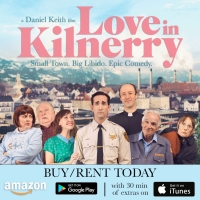 LOVE IN KILNERRY Now Available To Rent On Amazon And iTunes

November 22, 2022

Just in time for the holidays, the comedy feature LOVE IN KILNERRY is now available to rent! The film will also be available in the UK/Ireland on December 6th and debuts in Australia on January 10, 2023.
---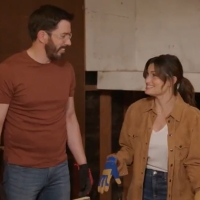 Video: Watch a Clip of Idina Menzel on CELEBRITY IOU - Airing Tonight!

November 21, 2022

Watch a clip of Idina Menzel with "Property Brothers" stars Drew and Jonathan Scott on HGTV's Celebrity IOU!
---