CBS News Wins Two Prestigious Dupont-Columbia Journalism Awards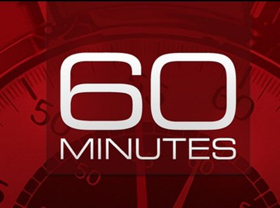 CBS News will receive two Alfred I. duPont-Columbia University Awards, considered the highest honor in electronic journalism, for reports broadcast on 60 MINUTES and the CBS EVENING NEWS. The awards ceremony will be held at Columbia University next month.
The Network's two duPont wins are for stories that feature rare and original reporting by
CBS
News correspondents David Martin and Elizabeth Palmer. The winning reports are: 60 MINUTES - "The New Cold War" In a two-part series, David Martin gained rare access to America's nuclear arsenal and spoke with the men and women who would have to carry out a nuclear attack. Martin and his producers gained rare access inside the U.S. Strategic Command to reveal a new Cold War brewing as the U.S. and Russia are developing more sophisticated and more accurate weapons. CBS EVENING NEWS - "The Road to Aleppo" In a series of reports from inside war-torn Syria, Elizabeth Palmer gained access to Syrian soldiers and commanders fighting for the government side and conducted revealing interviews with civilian victims. For five years in a row, Palmer and her crew travelled to Syria as often as they could to report from the besieged city of Aleppo and were the first - and only - American news team to get to Palmyra after ISIS withdrew from the famous ruins there. The awards ceremony will be held at Columbia University next month.
CBS
THIS MORNING's Gayle King will co-host the ceremony. Click here for more information on the winners. About
CBS
News
CBS
News is the news and information division of
CBS
Corporation, dedicated to providing the highest quality journalism under standards it pioneered and continues to set in today's digital age. Headquartered in the famed
CBS
Broadcast Center in New York,
CBS
News has bureaus across the globe and produces influential, critically acclaimed programs providing original reporting, interviews, investigations, analysis and breaking news 24 hours a day, seven days a week.
CBS
News provides news and information for the
CBS
Television Network, CBSN, CBSNews.com,
CBS
News Radio and
CBS
Mobile.
CBS
News is home to the nation's #1 news program, 60 MINUTES, the 24/7 digital streaming news network, CBSN, and the award-winning broadcasts
CBS
THIS MORNING,
CBS EVENING NEWS
WITH JEFF GLOR, 48 HOURS,
FACE THE NATION
and
CBS
SUNDAY MORNING.
Related Articles View More TV

Stories