BAMcinématek Presents Pioneers: First Women Filmmakers, July 20—26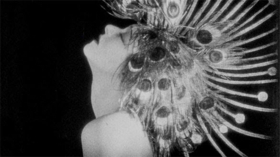 From Friday, July 20 through Thursday, July 26, BAMcinématek presents Pioneers: First Women Filmmakers in collaboration with Kino Lorber and The Library of Congress. A follow-up to its award-winning PIONEERS of African-American Cinema, this collection was produced for Kino Lorber by Bret Wood and curated by historian Shelley Stamp. The series presents a vast array of new 2K restorations, focusing primarily on women directors of the silent-era American cinema. As was frequently the case, women directors remained uncredited or were co-credited as director, even though for all intents and purposes, they were the de-facto directors and primary creative forces of the film. "Women played an extraordinary role in early filmmaking, but this history has been largely forgotten," says series curator Shelley Stamp, "I'm so thrilled that these films have been RESTORED and re-scored so that contemporary audiences will have a chance to see what female filmmakers were up to 100 years ago." Stamp will be present to introduce the first four programs in the series.
The series opens with Back to God's Country (David Hartford-1919) written by and starring writer, adventurer, and studio boss Nell Shipman. This Far North-set adventure story about a resourceful frontierswoman became the most successful Canadian film of the silent era. First Women Filmmakers includes films by well-known early filmmakers Lois Weber and Alice Guy-Blaché, as well as work by Dorothy Davenport-Reid, Grace Cunard, Mabel Normand, Zora Neale Hurston, and Marion E. Wong. The work created by these trailblazing women covers a wide range of genres and also touches upon women's issues that are as relevant today as they were 100 years ago, presenting a female perspective on society at large that is rarely seen in film.
One highlight of the series is the Social Work/Social Issues program, which includes a sampling of the documentary fieldwork footage shot by Zora Neale Hurston (1929-Jul 22), a rare look at rural black Southern life. Hurston's film features footage of Cudjo Lewis, the last known SURVIVOR of the Atlantic slave trade and the subject of Hurston's recently released book Barracoon. Also featured in the program is a new 4K restoration of Marion E. Wong's Curse of Quon Gwon: When the Far East Mingles with the West (1916), the first Chinese-American feature film, and Motherhood: Life's Greatest Miracle (1925) by Lita Lawrence. Other series highlights include a Genre Film PIONEERS program featuring Ruth Ann Baldwin's Western genre parody '49-'17 (1917-Jul 24), prolific writer and director Grace Cunard's The Purple Mask: Episode 13 (1916) (from her popular serial), and A Daughter of the Law (1921).
First Women Filmmakers features two programs of Lois Weber's work featuring a 4K restoration of Suspense (1913), SCANDAL Mongers (1916), and Hypocrites (1915)-all screening July 20; a 4K restoration of The Rosary (1913) a silent-era music video full of formally inventive techniques; Fine Feathers (1912), and Where Are My Children? (1916), a frank look at abortion, birth control, and sexuality screening July 21. The Alice Guy-Blaché program, screening July 21 with live piano accompaniment includes Algie the Miner (1912) a fascinating slice of early queer cinema; The Little Rangers (1912) a proto-feminist Western; Matrimony's Speed Limit (1915); A Fool and His Money (1912), the oldest known film to feature an all-black cast; and The Ocean Waif (1916).
The series also includes a program of Mabel Normand films, screening July 25, highlighting THE GIFTED comedian's work in front of and behind the camera. First Women Filmmakers closes with the still-audacious Salomé (Charles Bryant, 1923-Jul 26) starring and produced by Alla Nazimova, a pioneering lesbian artist in Hollywood. The film is one of the earliest examples of the art film and was designed by Natacha Rambova. Other films in the series include: Dorothy Davenport-Reid's The Red Kimona (Walter Lang, 1925-Jul 22) screening with Bread (Ida May Park-1918), Linda (Dorothy Davenport-Reid, 1929-Jul 23) screening with When Little Lindy Sang (Lule Warrenton-1916) and That Ice Ticket (Angela Murray Gibson-1923).