BroadwayWorld Opera Newsroom
VIDEO: National Opera Studio Presents A Masterclass with Danielle de Niese
by Alexa Criscitiello on June 21, 2021
Australian-American soprano Danielle de Niese leads a masterclass with three artists of the National Opera Studio – Judith Le Breuilly, Thomas Hopkinson and Monica McGhee – exploring repertoire by Mozart, Rossini, Strauss, Verdi and Massenet.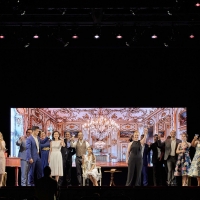 BWW Reivew: OTSL Gerdine Young Artists Shine in CENTER STAGE'
by Steve Callahan on June 21, 2021
The Opera Theatre of St. Louis presents their Gerdine Young Artists in a dazzling evening of opera. It's all dessert and no dull vegetables.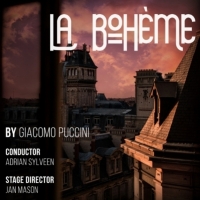 Cast And Creative Team Announced For Connecticut Lyric Opera's Production Of LA BOHEME
by Chloe Rabinowitz on June 21, 2021
Live opera will return this summer with Connecticut Lyric Opera's production of Giacomo Puccini's beloved masterwork La Bohème. The powerful story of love and selflessness, which inspired the Tony and Pulitzer Award-winning rock musical Rent, is presented in partnership with Connecticut Virtuosi Chamber Orchestra.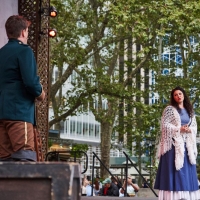 New York City Opera to Present CARMEN as Part of Bryant Park Picnic Performances
by Chloe Rabinowitz on June 21, 2021
Bryant Park Picnic Performances' season of free, live performances will continue on Friday, July 2 at 7pm with a fully-staged, one-hour abridged performance of Georges Bizet's beloved opera, Carmen, from the New York City Opera. This will be New York City Opera's first fully staged, hour-long adaptation performed this year.