ATLANTA OPERA NEWS COVERAGE
The latest news on performances of Opera in Atlanta.

Capitol City Opera Company To Host ON THE LIGHT SIDE: SUMMER OF LOVE
by Julie Musbach - May 15, 2019
Capitol City Opera (CCOC), a professional opera company dedicated to supporting and promoting local Atlanta talent and producing opera accessible to everyone, will be holding the 27th Annual On the Light Side, a musical 'indoor picnic fundraiser,' on Friday, July 26 at 8:00p.m. and Saturday, July 27...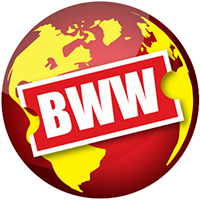 The Atlanta Opera Announces 2019-20 Season
by A.A. Cristi - February 14, 2019
"Dangerous liaisons" is the overarching theme of The Atlanta Opera's landmark 40th anniversary season. From Puccini's Cio-Cio San to Rodriguez's Frida Kahlo, most of the featured protagonists share a propensity for self-destructive relationships that threaten to bring about their downfall....

The Atlanta Opera's 2018-19 Season: Love Transcends Death in Ambitious New Mainstage Productions and Innovative Discoveries Series
by Alan Henry - September 14, 2018
"The mystery of love is greater than the mystery of death." So said Oscar Wilde's Salome, anticipating the theme running through all six of the works that make up The Atlanta Opera's 2018-19 season. The six are linked also by their novelty, for under the leadership of Carl W. Knobloch, Jr. General &...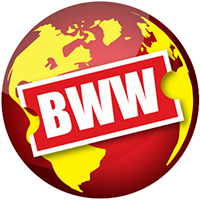 Bizet's CARMEN Comes to The Atlanta Opera
by A.A. Cristi - April 04, 2018
The Atlanta Opera continues its mainstage season with Georges Bizet's Carmen, perhaps the best-loved opera of all time....

Atlanta's Capitol City Opera Company To Present LA TRAVIATA
by Julie Musbach - February 15, 2018
Capitol City Opera Company (CCOC) will present Giuseppe Verdi's La traviata on Friday, March 23 at 8 p.m., Saturday, March 24 at 8 p.m., and Sunday, March 25 at 3 p.m. at Conant Performing Arts Center at Oglethorpe University. Tickets are available online at CCITYOPERA.org....

The Atlanta Opera Stages DAUGHTER OF THE REGIMENT
by Julie Musbach - January 17, 2018
The Atlanta Opera continues its 2017-18 season with Donizetti's The Daughter of the Regiment, known for its romance, comedy, and vocal acrobatics. Andriana Chuchman will make her Atlanta debut as Marie, the adopted daughter of the French 21st regiment. Santiago Ballerini, an alum of The Atlanta Op...

Lettie Pate Evans Foundation Grants $850,000 To The Atlanta Opera
by Stephi Wild - December 21, 2017
The Atlanta Opera has received an $850,000 grant from the Lettie Pate Evans Foundation. The grant will help the company make capital investments in support of the organization's recent growth. The Lettie Pate Evans Foundation is part of the family of foundations that also includes the Robert W. Wood...