UK REGIONAL OPERA NEWS COVERAGE
The latest news on performances of Opera in UK Regional.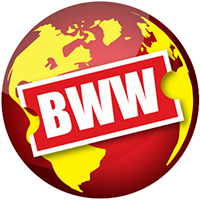 Finalists Announced For International Opera Awards 2019
by Stephi Wild - January 30, 2019
The International Opera Awards today announces the finalists for its 2019 Awards [Tuesday 29 January 2019]. The annual red-carpet event - which celebrates achievement in opera around the globe over the 2018 calendar year - recognises excellence in a wide range of categories that cover performance, d...

Leoncavallo's Opera PAGLIACCI Comes to The Southwark Playhouse
by Stephi Wild - January 14, 2019
Irrational Theatre presents Leoncavallo's Pagliacci Sunday 3rd February 7 pm, Southwark Playhouse, London....

The Royal Opera Celebrates Christmas With HANSEL AND GRETEL
by A.A. Cristi - October 24, 2018
The Royal Opera presents a stunning new production of Humperdinck's Hansel and Gretel - the perfect operatic treat for the festive period. This exquisite adaptation of the well-known Brothers Grimm fairytale is staged by director and designer Antony McDonald, who crafts a picture-book production to ...

Pop-Up Opera to Offer Reimagined LA TRAGEDIE DE CARMEN
by Julie Musbach - July 19, 2018
Opera return this autumn with a reimagining of Bizet's famous masterpiece La Tragedie de Carmen. In 1981 Peter Brook collaborated with composer Marius Constant to reimagine this emotive opera and, now, Opera will stage this stripped back incarnation. Sung in French with Opera's signature 'silent mov...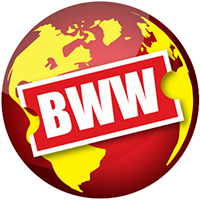 Investec Opera Holland Park Offers Hope For Grenfell One Year On
by A.A. Cristi - June 14, 2018
Investec Opera Holland Park (OHP) marked one year since the tragic Grenfell fire with the Hope for Grenfell Memorial Gala on Wednesday, 13 June. The concert was given in memory of Debbie Lamprell, a much-loved member of OHP's staff who was lost in the disaster, and all the fire's victims. All procee...
Time Zone Theatre Ltd Announces Second OPERA IN THE CITY FESTIVAL
by Julie Musbach - April 05, 2018
For the second year, Time Zone Theatre Ltd in collaboration with the Bridewell Theatre presents Opera in the City Festival. The boutique festival focuses on rarely performed classics and new, experimental works by emerging British and international artists....

Rescue Greyhounds To Grace The Stage At The Opera House Manchester
by Julie Musbach - February 27, 2018
Ellen Kent's opera productions have a reputation for lavishness, spectacle and grandeur and her latest production of Rigoletto on 11 March will be no different, featuring two elegant greyhounds from Mersey and Cheshire Manchester Branch of The Greyhound Trust to add to the opulence and extravagance....

Welsh National Opera Announces Spring Season
by Julie Musbach - February 26, 2018
Welsh National Opera presents a feast of Italian operas from three of the greatest composers for its Spring season in Bristol. The season, entitled Rabble Rousers, will feature a new production of Verdi's La forza del destino alongside revivals of Puccini's Tosca and Mozart's Don Giovanni....

Photo Flash: Royal Opera House Cinema Series Continues With David McVicar's Production Of Verdi's RIGOLETTO
by A.A. Cristi - February 02, 2018
The Royal Opera House's 2017/2018 Cinema Series continues with director David McVicar's production of Giuseppe Verdi's RIGOLETTO, with libretto by Francesco Maria Piave after Victor Hugo's play, Le roi s'amuse....

Nevill Holt Opera Announces Two New Orchestral Partnerships For 2018
by A.A. Cristi - February 02, 2018
Ahead of the much-anticipated unveiling of their brand new 400-seat theatre, the rising star of UK summer opera festivals - Nevill Holt Opera - has now announced two new orchestral partnerships with Royal Northern Sinfonia and Britten Sinfonia for their 2018 season....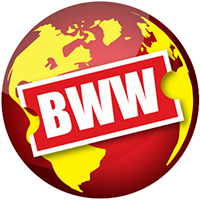 2017/2018 Royal Opera House Cinema Series Continues With David McVicar's Production Of Verdi's RIGOLETTO
by A.A. Cristi - February 01, 2018
The 2017/2018 Cinema Broadcasts from London's Royal Opera House, which screen in over 50 cinemas across the United States and Canada, are available for advance online viewing for editorial or review purposes....
Royal Opera Announces Cast Amendment for THE RETURN OF ULYSSES at the Roundhouse
by A.A. Cristi - January 15, 2018
Due to vocal indisposition, Christine Rice has had to withdraw from singing the role of Penelope in The Return of Ulysses. The role will now be performed by Australian mezzo-soprano Caitlin Hulcup....
Nevill Holt Opera Unveils New Theatre for 2018 Season
by BWW News Desk - December 04, 2017
The award-winning Nevill Holt Opera will open a brand-new theatre on Thursday 14th June 2018....