UK REGIONAL OPERA NEWS COVERAGE
The latest news on performances of Opera in UK Regional.
New Production Of Giordano's FEDORA Marks 150th The Met: Live In HD Transmission
by A.A. Cristi - January 10, 2023
Following its Met premiere on New Year's Eve, David McVicar's critically acclaimed new production of Giordano's Fedora, starring soprano Sonya Yoncheva and tenor Piotr Beczała, is broadcast live to selected cinemas across the UK on Saturday 14th January, at 5.55pm GMT, as part of The Met: Live in HD...
The Best Of Royal Opera House Stream Will Kick off 2023
by Stephi Wild - December 28, 2022
This New Year, the Royal Opera House will add six new performances to Royal Opera House Stream for audiences around the world to enjoy: The Cellist, Romeo and Juliet and Sylvia from The Royal Ballet; and La traviata, Fidelio and Madama Butterfly from The Royal Opera....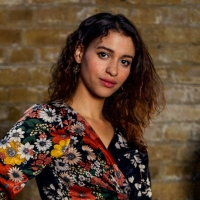 Finalists Announced for THE VOICE OF BLACK OPERA
by Blair Ingenthron - November 26, 2022
Black British Classical Foundation has announced the five singers who have been chosen to advance to the Grand Final Concert of the Voice of Black Opera competition to be staged at Birmingham Town Hall on 5 December 2022....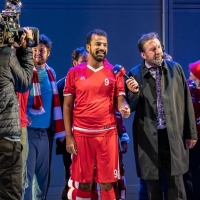 Review: GODS OF THE GAME, Grange Park Opera
by Gary Naylor - October 07, 2022
Football opera land perfectly between the Women's Euros and the Men's World Cup finding plenty of common ground to delight fans of both art forms...
English Touring Opera to Return to the Stage This Autumn With HANDELFEST
by Chloe Rabinowitz - September 14, 2022
English Touring Opera will return to stages across the UK this autumn with 'Handelfest', showcasing three of Handel's finest operas – Ottone, Agrippina and Tamerlano – giving audiences up and down the country the chance to immerse themselves in the music of one of the world's greatest composers....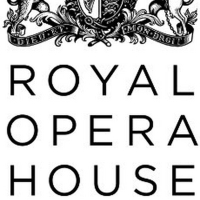 The Royal Opera House and Britten Pears Arts Announces Full Cast for THE RAPE OF LUCRETIA
by A.A. Cristi - September 01, 2022
The Royal Opera House and Britten Pears Arts has announced full casting details for The Rape of Lucretia. This new staging of Benjamin Britten's unsparing chamber opera opens at Snape Maltings, Suffolk as part of its Britten Weekend on 29 and 30 October, before this new production is on stage at the...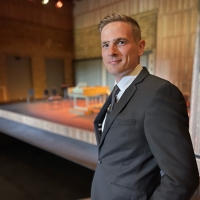 Joe O'Neill Leaves Shakespeare's Globe To Take Up Post Of Managing Director At Nevill Holt Opera
by Stephi Wild - July 26, 2022
Joe O'Neill will take up the post of Managing Director at Nevill Holt Opera this September, succeeding Annie Lydford who moves onto be Chief Executive at The Academy of St Martin in the Fields. ...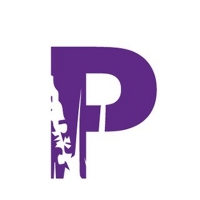 Pentabus Announces 2022 Season Featuring New Commissions and More
by Chloe Rabinowitz - June 30, 2022
Today Pentabus announced their 2022 Season which features a new commission touring in the autumn, the return of Pentabus Young Writers live production and three new digital projects. ...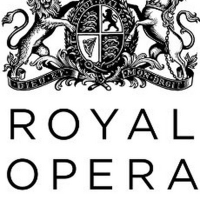 Royal Opera House Presents THE BLUE WOMAN
by A.A. Cristi - June 16, 2022
The Royal Opera presents The Blue Woman – a new, political opera exploring the psychological aftermath of sexual violence experienced by women. Composed by Laura Bowler, directed by Katie Mitchell, and with a libretto by Laura Lomas, the work opens on Wednesday 6 July in the Linbury Theatre, and inv...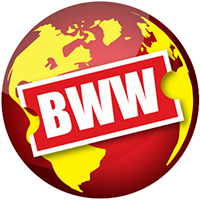 Historically Informed Performance Of Handel's SERSE Comes To Opera Holland Park
by A.A. Cristi - June 13, 2022
Exciting historical performance ensemble Figure will bring a fresh and intimate semi-staged performance of Handel's Serse to London's Opera Holland Park this June. The recently established group aims to represent the rising generation of historical musicians, valuing intimacy in performance and, abo...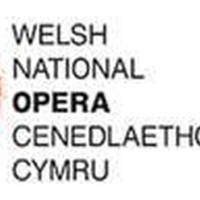 Welsh National Opera Presents Brand New Commission MIGRATIONS
by A.A. Cristi - June 09, 2022
The ground-breaking new opera by Welsh National Opera, Migrations will receive its world premiere in Summer 2022 with further performances in Autumn 22.  ...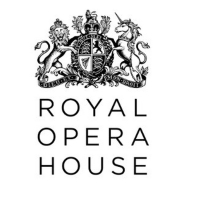 Royal Opera House Launches 2022/23 Apprenticeship Programme
by Stephi Wild - May 18, 2022
The Royal Opera House  has announced its new apprenticeships for 2022/23, offering high quality training and two years of paid employment at one of London's leading theatres. The new positions are predominantly in technical and production teams and provide early career opportunities for those lookin...
Nevill Holt Opera Celebrate Jubilee With BBC Concert Orchestra, 4 June
by A.A. Cristi - May 05, 2022
Nevill Holt Opera will present a celebratory concert extravaganza on Saturday 4th June at 5pm, featuring the world-renowned BBC Concert Orchestra.  ...
Nevill Holt Opera Head To Lincoln Cathedral For Special Performance, 18 June
by A.A. Cristi - May 04, 2022
Nevill Holt Opera Leicestershire's award-winning opera company, will perform for the first time in the breath-taking Lincoln Cathedral, with a concert version of Puccini's heartbreaking La bohème.  This special one-off performance will follow a run of La bohème at NHO's home on the beautiful Nevill ...