Review Roundup: LUCIA DI LAMMERMOOR and NABUCCO at Dorset Opera Festival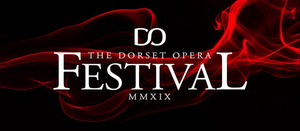 In 1976 Dorset Opera was registered as a charity with the object of presenting opera with professional soloists and orchestra, and at the same time giving large numbers of young people the opportunity to take part in the chorus and other production roles. Since then an opera has been performed every summer to much critical acclaim. For many young people this has been their first exposure to fully staged opera and is frequently the beginning of a lifelong passion.
The tragic story of Lucia di Lammermoor is based on Sir Walter Scott's novel The Bride of Lammermoor and follows the secret love affair between Lucy Ashton (Lucia) and Edgar Ravenswood (Edgardo) - members of opposing Scottish houses. Henry Ashton (Enrico), Lucia's brother, who detests the Ravenswoods, lies to his sister telling her that Edgardo has betrayed her and married someone else. He then forces her to marry another nobleman, Arturo. Lucia is devastated and so deep in her grief that she starts to lose her sanity. Edgardo bursts in on the wedding and curses Lucia for betraying him. After the wedding, Lucia goes mad and kills Arturo in their bed chamber. Edgardo knowing nothing of her madness, agrees to a duel with Enrico and vows to kill him. In the famous Mad Scene - a magnificent vehicle for the coloratura soprano - Lucia imagines she is together with Edgardo and about to be married, but sadly, she collapses and dies. Edgardo, distraught, learns of her death and kills himself.
Nabucco is Verdi's third opera and the one that cemented his reputation as a composer. Brimming with unforgettable arias and rousing choruses, none is more famous than Va, pensiero..! better known to English-speaking audiences as the 'Chorus of the Hebrew Slaves'. The opera tells the story of how Babylonian King, Nabucco (Nebuchadnezzar II), is manipulated by his adopted daughter, Abigaille (one of the most challenging and punishing roles in all opera. His real daughter, Fenena, is being held hostage by the Israelites and this being opera, we have the obligatory love triangle; Nabucco's temporary madness after being struck by lightning and, Abigaille's discovery of her status and subsequent elevation to the throne. Alone, near the end of the opera, Nabucco reflects on his life and, in a final attempt to purge his sins, he decides to pray to Jehovah, God of the Hebrews, whereupon his sanity is miraculously restored. He leads his armies to save Fenena and frees the Israelites. The opera ends with Abigaille taking poison and praying to Jehovah for forgiveness as she expires.
Let's see what the critics have to say!
---
Lucia di Lammermoor:
George Hall, The Stage: In general Cowell's staging, with stark, henge-like tombstones forming Louis Carver's set and handsome Dickens-period costumes by April Dalton, looks good in its broadly traditional way, but the repeated inclusion of a silent ghost (Miranda Spencer-Pearson), who even despatches poor Lucia herself, is unpardonably silly and should never have reached the final cut. Other main roles are solidly sung. Pauls Putnins brings moral anger to his stern Raimondo, here a local Presbyterian minister, while as Lucia's bullying brother Enrico, Brett Polegato is rough-hewn but makes a genuine impact.
Martina Bet, Express: Lucia herself was a revelation! The young Latvian soprano, Letitia Vitelaru, who studied with the great Mirella Freni at the Accademia della Scala in Milan has a wondrous upper register: she was born to sing this role and gave us a show-stopping Mad Scene in duet with the now infamous glass harmonica - which Dorset had authentically provided. Partnering her as her doomed lover, Edgardo, was the Korean tenor, David Junghoon Kim - well-known to regular opera-goers as a Jette Parker alumnus - he sings so stylishly and powerfully, his future stellar career must already be assured.
Nabucco:
George Hall, The Stage: Visually, there are more specific references in Louis Carver's sets and April Dalton's costumes: Italian 19th-century Risorgimento patriots and their hated Habsburg rulers - a binary of opponents that certainly lay behind Verdi's thinking in writing the piece - plus what looks like Queen Victoria on her imperial throne. But the show's overall dramatic weakness lies in a lack of clarity in relaying a narrative that desperately needs a context. In other respects, Relton directs effectively: the intimate episodes go well, while his traffic control in the more populous scenes - something vitally important at Dorset Opera, whose chorus is 70-strong - is skilful.
Martina Bet, Express: Dorset's well-rehearsed orchestra played superbly under both the Argentinian conductor José Miguel Esandi (Lucia) and the company's music director, Jeremy Carnall (Nabucco). Carnall, in particular, is a powerful force on the podium; he clearly lives every moment of the opera and is a joy for audiences to behold. Naturally, the highlight of Peter Relton's production was the Chorus of the Hebrew Slaves ('Va pensiero..!') the final chord of which was held in pianississimo for longer than I have ever heard it and the audience's initial breathless silence afterwards indicated just how they had been affected emotionally. Mr Harris should take great satisfaction from this.
Related Articles View More Opera

Stories
More Hot Stories For You