Photos: Jahn Sood's New Folk Opera DISAPPEARING MAN at Joe's Pub
Jahn Sood's new folk opera The Disappearing Man received a concert reading at Joe's Pub on Monday, April 8th. A well-attended developmental reading of the musical that took place March 3rd at Shetler Studios marked the New York premiere of the show's latest incarnation, which featured significant revisions, including a new book and several new songs by Sood, as well as new orchestrations by music director Brian Cavanagh-Strong. Scroll down for photos from this month's concert!
Selections from this lively and touching folk score were performed by Erik Lochtefeld (Metmorphosis) as The Disappearing Man, D.C. Anderson (Queen of the Mist, Ballad of Little Jo) as The Ringmaster, Margo Seibert (Pregnancy Pact, In This House) as The Magician's Lovely Assistant, Luke Wygodny (Rent ATC, The Last Goodbye workshop production) as Jumpin' Jack the Acrobat, Lorinda Lisitza (Triumphant Baby!) as Daphne the Lion Tamer, Jeremy Morse and Jason "SweetTooth" Williams (Bloodsong of Love, The Trouble with Doug) as Harvey and Lloyd the Clowns, with Jahn Sood and Lizzie Hagstedt in the band.
The Disappearing Man tells the story of magician Jim Plaster, the headliner in a 1936 second-rate circus troupe. When Plaster is offered a job in a St. Louis theater the troupe's revolver-toting ringmaster is faced with losing his star act. Meanwhile the magician's lovely assistant has secrets of her own that threaten to undo this motley circus family.
Disappearing Man received a workshop with director Brendan Shea and a cast from the American Repertory Theater's Institute for Advanced Theater Training in 2009, a reading with the Process Group's Required Reading Series at the Barrow Street Theater in New York, and a festival excerpt production at the Factory Theater in Boston as part of the FeverFest09. This concert is developed in collaboration with director Shakina Nayfack.
Photo Credit: Nicki Ishmael


D.C. Anderson, Erik Lochtefeld, Jason "Sweettooth" Williams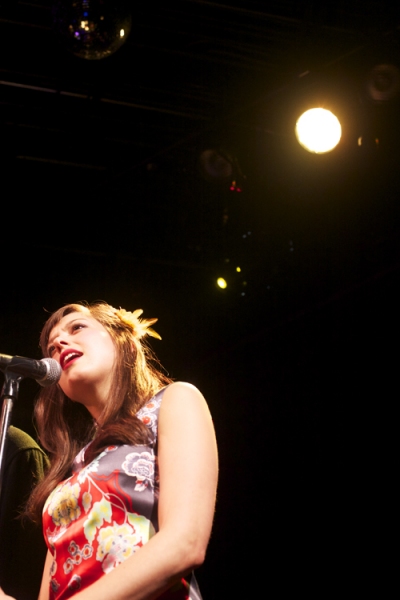 Margo Seibert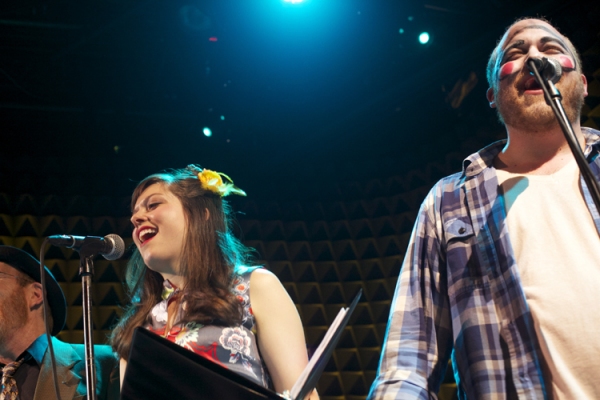 Margo Seiber, Jason "Sweettooth" Williams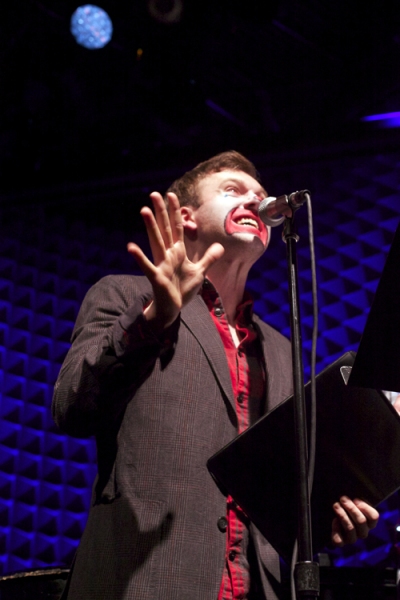 Jeremy Morse

Jeremy Morse

Lorida Lisitza, Luke Wygodny, Jason "Sweettooth" Williams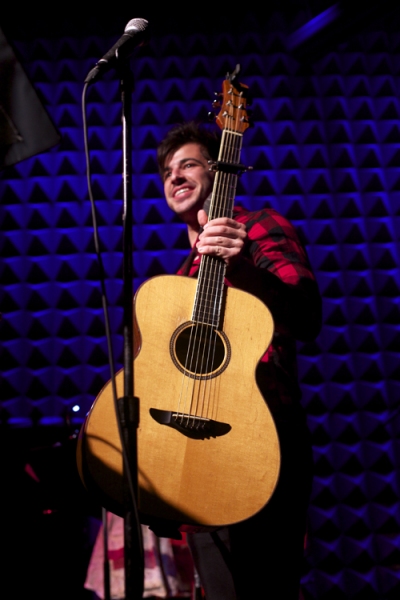 Luke Wygodny

D.C. Anderson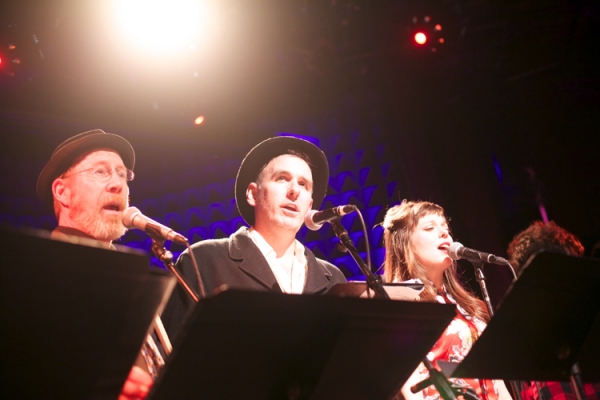 D.C. Anderson, Erik Lochtefeld, Margo Seibert

Jahn Sood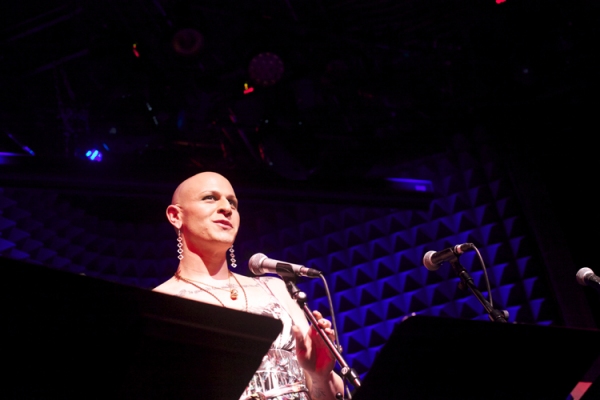 Shakina Nayfack

Jason "SweetTooth Williams, Margo Seibert, Jahn Sood

Erik Lochtefeld, D.C. Anderson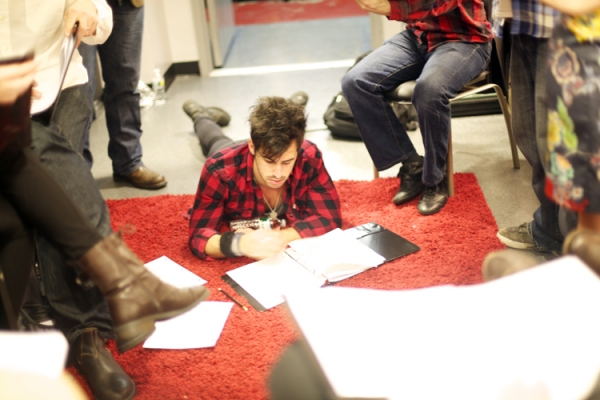 Luke Wygodny

Jeremy Morse, Jason "Sweettooth" Williams