Photo Flash: Glimmerglass Festival's STABAT MATER & THE LITTLE MATCH GIRL PASSION, Thru 8/22
The Glimmerglass Festival's theater was filled Saturday night with the light sound of dancers' footsteps, the melodic voices of children and the practiced tones of adult soloists, at the premiere of Passions. This double bill is comprised of late period baroque composer Pergolesi's Stabat Mater and the Pulitzer Prize-winning the little match girl passion by David Lang. Check out a first look at the productions below!
Stabat Mater was written in 1736 for two soloists. Renowned artist Jessica Lang of Jessica Lang Dance directs and choreographs the piece with soprano Nadine Sierra, countertenor Anthony Roth Costanzo and a cast of dancers, making this staging a unique experience. Her artistic vision expresses the 18th-century work as timeless and exciting, even hundreds of years after its composition. Speranza Scappucci, who has recently been assistant conductor at the Metropolitan Opera and conducted a successful production of Così fan tutte at the Yale opera, leads the orchestra.
David Lang's the little match girl passion is staged as the second act of Passions. This piece is a musical setting of Hans Christian Andersen's story by the same name, and aficionados may recognize its structure from Bach's St. Matthew Passion. A small child wanders the streets in hopes of selling her matches so she can go home without fear of retribution. The audience follows the small girl through the long, cold New Year's Eve night and witnesses her quiet passing.
2013 Musical America Composer of the Year David Lang, who is celebrated for his work with Bang on a Can and for recent works like death speaks, has provided a new prologue for the Glimmerglass production. Artistic & General Director Francesca Zambello directs this piece, which premieres in its new-found entirety with a 24-member children's chorus made up of local youths. Young Artist Andrea Beasom, who dances under Jessica Lang's direction in the first part, joins Zambello as choreographer for the second piece.
Disparate though these works may seem, together they create a powerful whole, thanks to the common theme and to artists like costume designer Beth Goldenberg who worked on both components of the project.
"The costuming has a very elegant feeling in Stabat Mater and it has much more texture in the little match girl passion," Goldenberg said. "However, there are visual aspects connecting the two worlds. The color pallet, for example, spans both works."
Mark McCullough, also designing the Festival's production of The Flying Dutchman this season, has designed lighting for both parts of the double bill, and Marjorie Bradley Kellogg has designed two spaces which offer both intimacy and the sense of ritual necessary for the production.
As Zambello explained, there may be "400 years between them, but they share one common theme: that of passion."
Passions runs in repertory through August 22, joining Wagner's The Flying Dutchman, Lerner and Loewe's Camelot and Verdi's King for a Day. For more information, visit www.glimmerglass.org.
Photos by Karli Cadel/The Glimmerglass Festival

Ensemble of The Glimmerglass Festival's production of Stabat Mater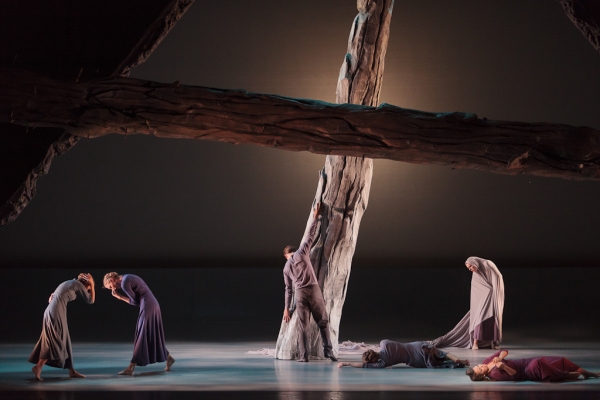 Ensemble of The Glimmerglass Festival's production of Stabat Mater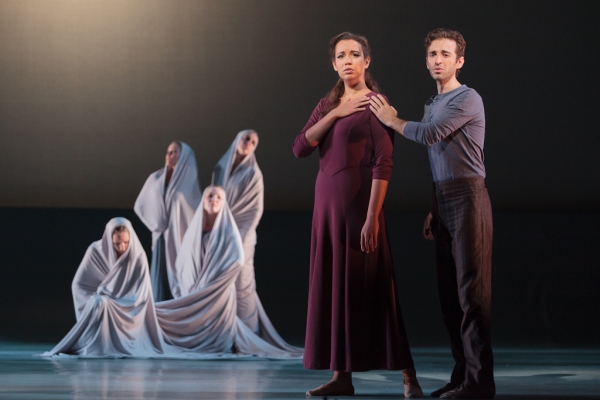 Soprano Nadine Sierra and countertenor Anthony Roth Costanzo in The Glimmerglass Festival's Stabat Mater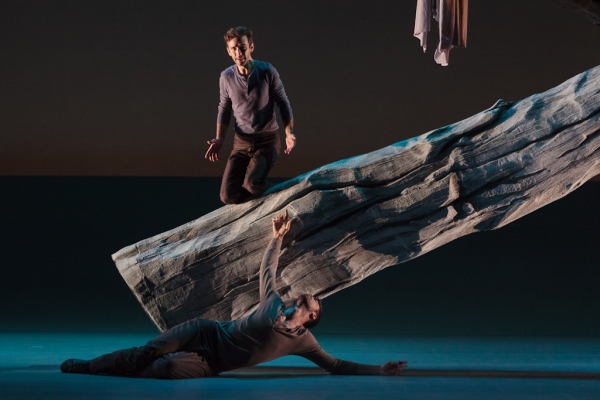 Countertenor Anthony Roth Costanzo with Jason Fowler in The Glimmerglass Festival's Pergolesi's Stabat Mater

Jason Fowler and Anne O'Donnell with soprano Nadine Sierra in The Glimmerglass Festival's Stabat Mater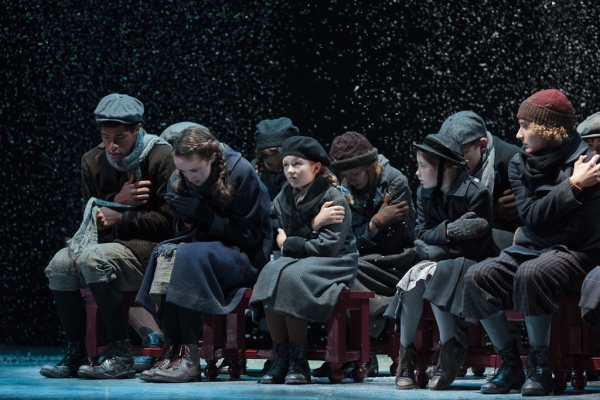 The children's chorus in The Glimmerglass Festival's 2013 production of the little match girl passion

Michael Porter, Christian Zaremba, Julia Mintzer and Lisa Williamson in The Glimmerglass Festival's the little match girl passion

Victoria Munro in The Glimmerglass Festival's the little match girl passion

Lisa Williamson and Victoria Munro in The Glimmerglass Festival's the little match girl passion