Mannes School Of Music Announces New Artistic Director Of The Mannes Opera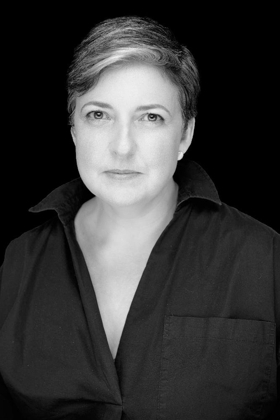 Richard Kessler, Dean of Mannes School of Music and Executive Dean of the College of Performing Arts at The New School, announced today the appointment of Emma Griffin as the Managing Artistic Director of the Mannes Opera. Griffin, whose hiring is the result of an international search, succeeds Joseph Colaneri, who stepped down as Artistic Director of The Mannes Opera after a highly successful 20 year tenure.
Griffin will serve as the artistic and administrative leader of the Mannes Opera and Associate Professor of Music. In this role, Griffin will lead all academic and artistic areas of opera at Mannes, including curriculum development, program development, stage direction, and teaching. She will also help support the further development of musical theater at the College of Performing Arts and will collaborate with faculty from a wide range of disciplines and programs across The New School.
"We are ecstatic about Emma Griffin joining our creative community," said Dean Richard Kessler. "The search brought to us a remarkable array of gifted and accomplished individuals from around the globe, with Emma being our first choice. Emma is an innovative and inspiring artistic leader who has a rare ability to breathe life and creative vision into this vitally important art form. She has a big appetite for the span of operatic repertoire from Lully to David T. Little and as an educator, she has an exemplary track record in training young opera singers. I have no doubt that Emma's star will shine bright here at The New School."
The Mannes Opera's legacy is as rich and storied as that of Mannes itself. Founded in 1939 as an opera ensemble class under the director of the Viennese conductor Carl Bamberger, The Mannes Opera has evolved continually for nearly eighty years, and has come to be one of the world's leading programs for the training of young opera singers. From staunch advocacy of living composers and experimental works, to tailoring the choice of productions precisely to the talent who audition each year, the opera department has taken an exciting approach to balancing tradition with innovation and has become a global leader in charting a new direction for the art form. Students and recent grads of Mannes follow in the footsteps of such world-renowned Mannes alumni as Frederica von Stade, Danielle de Niese, Yonghoon Lee, Nadine Sierra, and Julius Rudel, as they set out on illustrious careers of their own.
Griffin said, "I am thrilled to be joining the faculty at Mannes School of Music. Mannes has a rich history of commitment to craft and artistry. It's a dynamic training program with real impact on the profession. To be chosen to lead this remarkable community of students and faculty is an honor. I know that together we will grow the next generation of vibrant, engaged and significant opera artists for the 21st century." Hailed by the New York Times for her "deeply resonant, intelligent, and darkly enchanting" staging, Griffin's productions have been seen in performance venues all over the country. With a diverse background in theater, musical theater and opera, Griffin builds unique productions that have a pungent theatricality, an arresting visual style, and a fine sense of narrative drive.
Emma Griffin is a frequent collaborator on new music/theater pieces; these projects include Phil Kline's Out Cold & Zippo Songs at BAM's Next Wave Festival and Corey Dargel's Removable Parts at Under the Radar. Opera highlights include: La Fanciulla del West at Opera Colorado, Don Giovanni at Boston Lyric Opera; The Cunning Little Vixen at Juilliard Opera; and Wozzeck at the Opera Philadelphia/Curtis Opera Theater. She was the Artistic Director of the OBIE-award winning Salt Theater, and she has theater credits at many regional theaters including Perseverance Theater, Geva Theater Center, Syracuse Stage, Southern Rep, Actor's Express, Virginia Stage, and Williamstown Theater Festival.
Griffin's professional career as a director has been in tandem with her work as an educator. She spent many years on the faculty at New York University's Tisch School of the Arts; she has also worked with the students at SUNY Stonybrook, Webster University, Bard College, Juilliard, and the Curtis Institute of Music. She comes to Mannes from the faculty of the College-Conservatory of Music at the University of Cincinnati, where she has served as Professor of Opera Stage Direction since 2014.
Entering its second century as an iconic music conservatory, Mannes School of Music is a standard bearer for innovative artistry, dedicated to developing citizen artists who engage their communities and the world through music. Mannes upholds a rich tradition of pedagogical excellence established by founders David and Clara Mannes in 1916. Eminent recitalists as well as visionary educators, they sought to educate the whole person within each student, developing a strong technical foundation for music making while also instilling a sense of what it means to make a life in music. Today the founders' vision is alive and well, and Mannes students graduate well prepared with the knowledge, understanding, and skills they need to thrive as artists in the 21st century.
Through its undergraduate, graduate and preparatory programs, Mannes offers a curriculum as imaginative as it is rigorous, taught by world class faculty and visiting artists. Beyond the mastery gained through one-on-one instruction, ensemble participation, master classes, and a thorough grounding in theory imparted by the renowned Techniques of Music department, students benefit from Mannes's leading edge cross-disciplinary approach. As part of The New School's College of Performing Arts, together with the School of Jazz and Contemporary Music and the School of Drama, Mannes affords students unique opportunities for collaborative work. Projects can often extend beyond the College's walls to include New School partners such as the Parsons School of Design, as well as prominent arts organizations across the country.
Mannes's distinguished alumni include the 20th century song-writing legend Burt Bacharach; the great pianists Richard Goode, Murray Perahia, and Bill Evans; acclaimed conductors Semyon Bychkov, Myung Whun Chung, JoAnn Falletta, and Julius Rudel; music theorist and educator Carl Schachter; path-breaking jazz fusion guitarist Larry Coryell; beloved mezzo-soprano Frederica von Stade as well as the newest opera stars of today, Yonghoon Lee, Danielle de Niese, and Nadine Sierra; and Pulitzer Prize-winning arts journalist Tim Page.
Founded in 1919, The New School was born out of principles of academic freedom, tolerance, and experimentation. Committed to social engagement, The New School today remains in the vanguard of innovation in higher education, with more than 10,000 undergraduate and graduate students challenging the status quo in design and the social sciences, liberal arts, management, the arts, and media. The New School welcomes thousands of adult learners annually for continuing education courses and calendar of lectures, screenings, readings, and concerts. Through its online learning portals, research institutes, and international partnerships, The New School maintains a global presence.
Photo courtesy of Andrew Bogard Photography.