BWW Interview: Lembit Beecher SWINGS at Opera Philadelphia Festival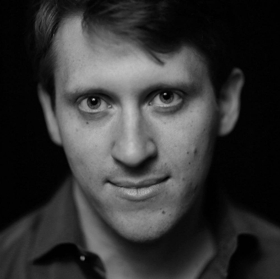 "I was, like many composers, not someone who was immediately in love with the human voice, the operatic voice, in new music," says Lembit Beecher, whose opinion has definitely changed. He has become a powerful new force in the medium, with his new opera, SKY ON SWINGS, written with librettist Hannah Moskovitch, directed by Joanna Settle and conducted by Geoffrey McDonald, opening the second year of Opera Philadelphia's Festival, O18, on September 20. It stars two formidable mezzos, Frederica von Stade and Marietta Simpson.
According to Beecher, the title comes from a line in the opera--a vivid flash of a memory, like looking up at the sky from swings in the playground. (It could also be read as the sky swinging around you, said the composer, not wanting to dictate to audiences what they're experiencing.) One thing is clear to him: "It seems to capture a world that's untethered from its foundation."
That description seems an appropriate one for its subject: Alzheimer's disease. Why this subject, I ask him--a tough one for most people, particularly those in opera audiences who tend to skew older?
Perfectly suited to opera
"It's such a pervasive disease, cutting across lines of race, economic status, nationality. Thinking about it musically," he explained, "it felt right, at least for me, to treat it in an opera." (He is also adept at writing for large scale instrumental ensembles, small chamber pieces, songs and choral music.)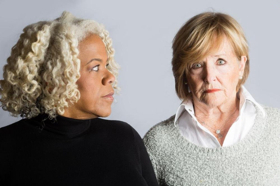 "I feel that opera, and art in general, is the practice of empathy both for the audience and the creators. The chance to get into the mind of someone whose experience in the world is totally different from our own seemed exactly the kind of thing that opera should be doing.
"There are so many new operas that would work better as movies or were movies. This felt like a world that wouldn't be a great movie, but is perfectly suited to opera--with its expressive power and the ability to handle ambiguity of time and place.
"When I was doing my composer-in-residence stint with Opera Philadelphia (OP)"--he was the company's first--"it was a kind of 'boot camp' for me,' practicing writing scenes. One of them was about a person with Alzheimer's. (NB: None of it made it into the current work.) The thing that seemed very moving to me was how, afterwards, everyone in the room had such a strong reaction to it. Everyone seemed to have a story, whether they'd been caregivers themselves, had someone close to them with it, a cousin, a friend," Beecher explained, though he's had no personal experience with the disease himself.
No "TRAVIATA" moment
Speaking frankly, the composer noted that it's hard with a topic like Alzheimer's to find the right language, because any piece about Alzheimer's going to be "a bummer" to some degree. "There's no drama in the disease--we know how it will end. There isn't going to be a TRAVIATA moment of 'maybe she'll live'. (NB: That is, Violetta seems to recover, then succumbs to her disease just as quickly.) So, from the beginning I knew I wanted the piece to be about two people finding something new at the end of life. It's a piece about love, a close relationship; while we know how it's going to end, there's some beauty in it. And love in it."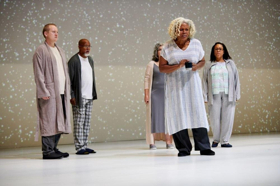 I ask him what elements in this story--which started out just being a germ of a scene--said to him, "This has to be an opera," rather than, say, a large scale chamber work like his recent, well-received "The Conference of the Birds"?
"It's a piece where the line between inner world and outer world is unclear. I think that's something that opera does very well. We're constantly moving from monologue to aria to duet, whether someone is singing to themselves, etc., so the line is blurred. That's one thing," he said, breaking it down for me.
"Another thing is singing seemed like the perfect tool to give a voice to people whose sense of language is decaying but still have a deeply expressive relationship with the world. It also opened a lot of creative possibilities for me, asking questions, such as: What vocal techniques can you use to express the feelings of someone whose relation to the world, whose understanding, is degrading, but is still expressive?
A special opportunity
"I think the third thing that I found attractive was that this could be a piece for older singers, taking advantage of the amazing talents and abilities of performers at an age when there aren't a lot of leading roles, particularly for women. To put two women over 60 years old in central roles felt like a special opportunity."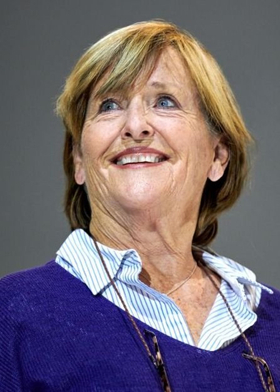 The role of "Danny" was written with von Stade ("Flicka" to those who know her) in mind and she came on board in the summer of 2017, Beecher disclosed. When he first talked about casting the piece, OP's musical administrator, Michael Eberhard ("he has incredibly good instincts," says the composer), thought that von Stade and Simpson, as "Martha," would be his first choice for the central roles. (Happily, both were available.)
As if to confirm this, the composer recalled that during a workshop of the opera, Joanna Settle, the director, said "she loved seeing the two of them sit next to each other, because there was something about the way they exist in their bodies that seemed so real and eloquent."
Artistic expressiveness
"Luckily, I was able to work with both Flicka and Marietta early enough in the process for me to get a real sense of their voices," Beecher explained. "While they're both mezzos, Marietta's voice is quite a bit lower and has a very different character from Flicka's," Beecher said. "It's an amazing pairing and the artistic expressiveness they bring is just outstanding. For example, I gave them little sketches and immediately, they imbued them with a sense of direction and intent and emotion. It was a wonderful thing to be able to work with them and play off that.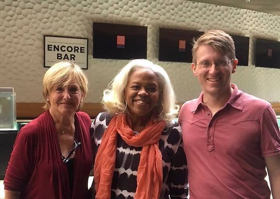 "They have been incredibly open and flexible--divas in only the best possible way," he declared. "They're goddesses, but they're humble and work incredibly hard.
"Part of the joy for me is to write for their voices as they are now, and not what they were 25 years ago," he said, "and it was great to take advantage of everything they can do. But there were also spots that I had to find ways to work against the power of their voices, to express, by the end of the piece, the degradation of their physicality. I can't wait to see them on stage," he told me the week before rehearsals began.
Opera? Not even close
Beecher, 38, whose roots are Estonian and American, grew up in Santa Cruz, CA, where his early exposure to opera came via the Metropolitan Opera's Saturday afternoon broadcasts--while his father chopped wood, listening to Verdi and Russians in particular. As a young musician ("a classical music kid," he says) he gravitated toward "minor key romantic things--I was into Chopin, playing in a piano trio doing Brahms and Schubert, Beethoven and, eventually, I learned to appreciate Bach. But it was the romantics who were the starting point for me." Opera? Not even close.
"As a composer, it took a while to learn how to write for operatic voices. My first sort of entry was as a doctoral student, what I call a documentary oratorio, AND THEN I REMEMBER, based on my grandmother's story as an immigrant from Estonia. I worked with a wonderful soprano, Mary Bonhag, and her husband, Evan Premo, a double bassist, on a piece for the two of them and choir. She was one of those incredible, flexible singers, who could sing in a very straight-toned way or open up and sing more operatically. That gave me confidence in what a singer could do--and gave me great trust in what could be done vocally."
But it wasn't until he came to Opera Philadelphia, where he was a resident for three years, that he really "found his feet" in the world of opera. "It was a luxury, having that sort of support. Those resources allowed me to make a lot of mistakes, to feel the niche and get the practice that one doesn't really get in college. We weren't told a lot about writing opera in any part of my schooling and in the real world, it's hard to get that practice, trying out different approaches."
One aspect of his musical world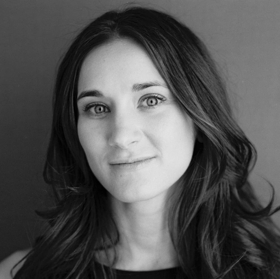 Today, opera is just one aspect of his musical world--he is currently resident composer at the Saint Paul Chamber Orchestra--though it is far from an afterthought: At last year's O17 festival, he was represented by I HAVE NO STORIES TO TELL YOU, which mines the aftereffects of war through a soldier's return from an extended assignment on the battlefield, also with Moskovitch.
The collaborators first met in Toronto at Tapestry Opera's lab workshop, LibLab, which he calls "speed dating for composers and librettists," because they had two days to write a scene with one partner, then they rotated to another and then another and so on. Moskovitch--an award-winning playwright as well--has been his opera-writing partner ever since. (They also wrote another opera, SOPHIA'S FOREST, a chamber work for soprano Kiera Duffy, the Aizuri Quartet and a multi-piece sound sculpture.)
NO STORIES was a co-commission of OP, the Music-Theatre Group and New York's (late, lamented) Gotham Opera and written as a companion piece to Monteverdi's IL COMBATTIMENTO DI TANCREDI E CLORINDA and had to use the same instrumental ensemble. In 2017's festival, it was performed at the Philadelphia Museum of Art. (It had its world premiere at the Metropolitan Museum in New York.) "It was my first real opera and having those parameters was quite appealing--to not have a wide-open palette and have some restrictions."
Collaboration and feedback
"I love collaboration and thrive on the feedback--and in opera that it's built into the assumptions of creating a piece. I like getting as much advice as possible--though I feel okay with rejecting it, too--and, in fact, I'm trying to bring more collaboration into the other work I do, whenever possible."
One last question: I ask Beecher about whether he considers his audience when he's writing--about whether he's reaching them with a piece of music. The answer wasn't quite so straightforward. "When I'm writing instrumental music, I'm writing for the players, because audiences are such a wide and abstract concept that is difficult to deal with. On the other hand, if you think about the players and the physicality of how they interact with the music, and what their reaction would be, that's very helpful.
"Opera is a little different because it does need to succeed in a much more straightforward way. I'm deeply concerned that something work for an audience but I guess that a lot of the audience I'm thinking about is myself. (As I said, it's hard to imagine an abstract audience.) Every now and then I think about an operagoer and what their sense of connection will be and whether what I'm writing will support their sense or disrupt it."
Humanity and love
Later in our conversation, Beecher circled back to the subject of operagoers and expectations. "When the audience leaves SKY ON SWINGS I want them to think about Alzheimer's patients with a sense of humanity and love. One of the things the three of us (Settle and Moskovitch) talked about early in the creative process was that, yes, Alzheimer's changes who we are but it can also reveal who we are in some way.
"When you speak to someone--a caregiver or family member, for instance--about their experience with it, you get some very different responses: For example, you might hear that some patients revert to their native language or remember songs from 50 years ago, or that a person became totally different: Someone who was gentle and kind, for example, has become a foul-mouthed, mean person. I think I'm interested in the audience thinking about those kinds of things: that there isn't one kind of Alzheimer's patient or a single outcome to be expected. That, after all, they remain human."
SKY ON SWINGS has set design by Andrew Lieberman, costumes by Tilly Grimes, projection design by Jorge Cousineau, lighting design by Pat Collins, sound design by Daniel Perelstein.
Besides the Festival opening on September 20 at 8 pm, SKY ON SWINGS will be performed on Sept. 22 at 1:30 pm, Sept. 25 at 8 pm, Sept. 27 at 8 pm and Sept. 29 at 1:30 pm. For more information and tickets, see the Opera Philadelphia website.