VIDEO: Tyler Perry Produces New Music Video for A JAZZMAN'S BLUES
The video was shot on the set of the film at Tyler Perry Studios.
Ruth B. releases the music video for the stunning song "Paper Airplanes," from the Tyler Perry film "A JAZZMAN BLUE'S." The video was shot on the set of the film at Tyler Perry Studios.
You probably best know Ruth B. from her massive worldwide #1 hit "Lost Boy." Her Platinum certified single "Dandelions" was and is still a major viral hit on TikTok and IG Reels, being used hundreds of millions of times on platform.
Ruth B performed the song during this year's Toronto International Film Festival.
Multi-platinum artist Ruth B. and two-time Academy Award nominee / 5-time Grammy winner Terence Blanchard wrote and recorded "Paper Airplanes" specifically for A JAZZMAN'S BLUES. The track was produced by Oscar and Grammy winning producer, D'Mile and Ruth B.
A sweeping tale of forbidden love, A JAZZMAN'S BLUES unspools forty years of secrets and lies soundtracked by juke joint blues in the deep South.
Written, directed and produced by Academy Award honoree Tyler Perry, the film stars Joshua Boone and Solea Pfeiffer as star-crossed lovers Bayou and Leanne alongside an ensemble cast that includes Amirah Vann, Austin Scott, Milauna Jemai Jackson, Brent Antonello, Brad Benedict, Kario Marcel, Lana Young and Ryan Eggold.
The film features an original song performed by Ruth B., songs arranged and produced by multi-Grammy winner & two-time Academy Award nominee Terence Blanchard, music by Aaron Zigman and choreography by Debbie Allen.
Watch the new music video here: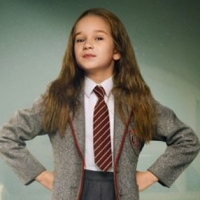 Broadway Streaming Guide: December 2022 - Where to Watch MATILDA THE MUSICAL & More New Releases!

December 3, 2022

2022 is going out with a bang with new movies, series, and concerts to keep Broadway fans entertained all month long! From the new film adaptation of Matilda the Musical to Idina Menzel's new documentary on Disney+, December's streaming guide has something for everyone!
---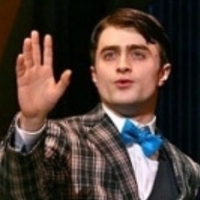 HARRY POTTER Stars Who Have Appeared on Broadway

December 3, 2022

To celebrate Daniel Radcliffe's return to theatre in the Off-Broadway revival of Merrily We Roll Along, we are taking a look back at the stage careers of he and his fellow Harry Potter film cast members. Keep reading to find out times you may have seen Rupert Grint, Alan Rickman, Maggie Smith, Ralph Fiennes, Imelda Staunton, and more onstage!
---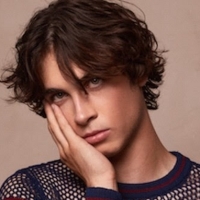 VIDEO: Aidan Bissett Shares Video for 'I Can't Be Your Friend'

December 2, 2022

Aidan Bissett writes the book on the notion of being "just friends" with someone you're attracted to in the official video for "I Can't Be Your Friend," which is out now. Directed by Brooke James (Troye Sivan), the clip finds Bissett and the object of his affection (played by Faith Hines) going in circles and moving in for a kiss that never comes.
---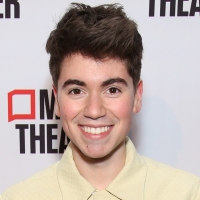 Noah Galvin to Star In Meet Cute's Holiday Rom-Com Series

December 2, 2022

Noah Galvin will star in Meet Cute's December series, "Christmasuzannukkah." Noah Galvin is best known for playing Dr. Asher Wolke in the TV series The Good Doctor, Kenny O'Neal in the ABC sitcom The Real O'Neals and for taking the lead role in the Broadway musical Dear Evan Hansen.
---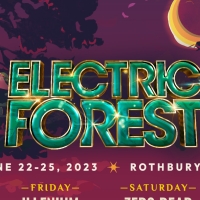 Electric Forest Announces 2023 Initial Lineup

December 2, 2022

Electric Forest announces the much anticipated 2023 Initial Lineup for the adored music, camping, and arts festival in Rothbury, MI from June 22 - 25, 2023. After the reunion of a lifetime in 2022, Electric Forest returns with an impressive lineup of Electric Forest favorites, acclaimed headliners, and innovative emerging artists.
---