Skela's Project 10 Visual Album Available Now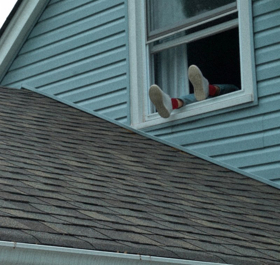 Recording artist, singer-songwriter, and novelist Skelais pleased to release today her latest body of work -- a stunning visual album entitled Project 10 that is available now on all digital streaming platforms via HERØ Records/RED MUSIC. CLICK HERE to watch and listen to the latest passion project from the indie-pop songstress who penned each song on the album and filmed the visuals for it entirely in her hometown of New York City with the help of three friends and little-to-no budget over a six-day period this past summer.

"After spending the last year making the kind of music I always hoped to put into the world -I decided that I was going to give myself the kind of career and path that I wanted instead of waiting on it to be given to me," Skela explains. "Project 10 is about the act of creating art because that is exactly what artists do."
Today, fans are also treated to the first chapter of Building You Up, the original novel Skela's written and has been teasing to fans throughout the roll out of Project 10. CLICK HERE to read the first chapter of Building You Up on byskela.com and fans should stay tuned for its full release in 2019 to be announced at a later date.
In support of the new album, Skela kicks off her Project 10 Tour at Brooklyn's Rough Trade onFebruary 9, 2019, with additional headlining shows at Chicago's Schubas on February 16, 2019 and Los Angeles's The Peppermint Club on March 2, 2019. Tickets for all three shows are available now.

Born and raised in Queens, New York, Skela began singing when she was a little girl, spending hours mimicking the songs on her mother's cassette tapes. When she was a teenager, she used her train commute to school as time to write down the thoughts in her head. She didn't realize it at the time, but this was the beginning of her music education.
Skela caught the attention of record execs in 2015 after she was prominently featured as the lead singer on Josh Jacobson's single "Not Alone" that has hit 1 million streams. The young artist has since gone on to amass a dedicated following that consists of 6,000 monthly listeners on Spotify by cultivating a sound and message unique to herself.
In October 2017, Skela released her self-titled debut EP and poetry zine that captured the ears and hearts of her listeners who delve into her lyrics as if it were a scavenger hunt. As the evolution of Skela continues, the princess of alternative pop discovers her inner voices with the debut of her egos: Venom, Bohemia, and Baby Angel. There is also rumor that her persona of "Alex Aller" will make a debut as well.
Outside of performing, Skela has collaborated extensively with the feminist community by working with companies like Pro Mujer, What's In Your Box?, and Unbound Box and she has received support from feminist focused channels and companies like Feminist Voice, Dolores Haze, and Glazed NYC.

Skela's latest singles off Project 10, "Heartbreak & Liquor" and "Holy," are available now on all digital streaming platforms.

Project 10 Tracklist
Building You Up
Holy
Heartbreak & Liquor
Blue Eye'd Girls Club
Why Does It Feel Like It's Gonna Hurt Forever
What's Wrong with Me
Linda ft. Dylan Matthew
I'm Not Hungry
Lacuna
Sailboat
Upcoming 2019 Project 10 Tour Dates
February 9 - Brooklyn, NY @ Rough Trade
February 16 - Chicago, IL @ Schubas
March 2 - Los Angeles, CA @ The Peppermint Club