Sirius XM Charting Artist Pop Wolves Release FREAKY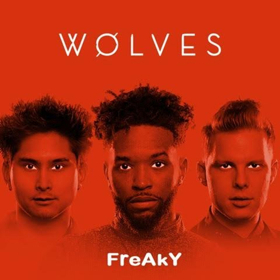 Meet WOLVES, a band that are breaking barriers and pushing the boundaries of modern music with their infectious blend of genres. Consisting of Marc Avery, Sean Carney, and Rockwell Sands, the Los Angeles based trio have created their own unique sound, marrying pop sensibilities with bold rock'n'roll and gritty urban beats. With each member hailing from various cultural backgrounds, WOLVES have crafted their own distinct style, shaping the sound of pop culture as we know it. Listen to FREAKY here!
"We wondered what it would be like if we took all these different influences we loved-artists like Michael Jackson, the Eagles, Coldplay-and rolled them all into one band today," Sands muses. Their eclectic influences proved to be inspirational, with their debut single 'Animal' giving the trio their signature explosive sound.
The band was named after the characteristics of wolves. These majestic animals which are bonded by an innate sense of the pack, move in harmony as one unit towards common goals. "I can't think of a better way to describe us. The three of us are all about the good of the group; every day we try to embody that philosophy in our music and beyond." remarks Avery.
WOLVES highly anticipated single 'Freaky' is an anthem to inspire others to be brave and embrace who you are, to share your inner-most desires with the world and to live life to the fullest. Featuring slick indie pop grooves, 90's reminiscent hip hop and hard-hitting rhythms, 'Freaky' is a song that you can't help but dance to. "We love listening to music from back in the day and try to re-imagine what it would sound like today." reveals Carney.
Related Articles View More Music

Stories
More Hot Stories For You