Royal Trux Share 'Year Of The Dog'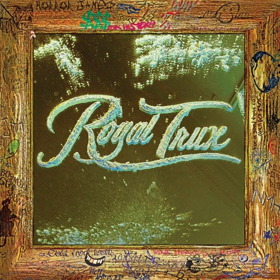 2019. Tomorrow, the Chinese New Year is being celebrated around the world. We find ourselves on the very last day of the Year of the Dog, and with it comes a 4th track of the same name by Royal Trux. "Year Of The Dog" is another highlight from their long awaited album, White Stuff, out March 1st on Fat Possum Records. The band's Jennifer Herrema says this of the song: "Sorry to see such an auspicious brown earth dog leave town but we gotta make room for the pig." The single follows on the heels of the latest releases "White Stuff," "Every Day Swan" and "Get Used To This" (featuring Kool Keith).
Royal Trux find innovation in their 'Bitches Brew' aesthetic which now defines the standard mash-up approach so commonly ascertained and claimed by the majority of musicians that whether cognizant or not have followed in Trux's very large footsteps: "everything in the pot whether you like it or not," deriving from world music, punk rock, jazz, metal, electronic, southern, teeny-bop and all the rest. In the tradition of the blues, through appropriation and re-evaluation, Royal Trux changed the way we think of music. Their return is nothing short of glorious.
"It's funny how the outside world perceives or feels compelled to parse complicated relationships and dynamics...Usually it's an all or nothing game", muses the band's Jennifer Herrema. "This next chapter is just another perfectly aligned bit of kismet. No concerted effort to force anything forward or to create something with an eye on the past. Only an awareness that the present had come calling with a gift to assist the future future of Royal Trux. The true believers that were once strangers found their way into our universe because everybody was ready for it and it simply, as if on cosmic cue, came to be."
TRACKLISTING
1.) White Stuff
2.) Year Of The Dog
3.) Purple Audacity #2
4.) Suburban Junky Lady
5.) Shows And Tags
6.) Get Used To This
7.) Sic Em Slow
8.) Every Day Swan
9.) Whopper Dave
10.) Purple Audacity #1
11.) Under Ice
Featured This Week on Stage Door
Shoutouts, Classes, and More from Your Favorite Broadway Stars
Related Articles
View More Music

Stories