Piper Street Sound Announces New Music Feat. Subatomic Sound System, Andy Bassford, & General Pecos
Piper Street Sound - Hulusi is out on digital platforms on October 14, 2022.
Piper Street Sound returns with a strident march forward in Hulusi. Conceived during the early stages of a pandemic, with the Atlanta-based multi-hyphenate Matthew Mansfield's signature blending of production styles, layers of acoustic, analog, and digital performances at last lock in and unfold in time to an insistent Steppers riddim with a pace and message that gets the blood moving.
In collaboration with California based Dub gorgon Subatomic Sound System, and featuring contributions from luminaries that span a wide network of timeless titans and studio assassins, the end result plays like a flag-planting campaign of the past INTO the future.
The title refers to the instrument used to capture the piece's main theme, an ancient Chinese 3-chambered flute that reads somewhere between melodica and bagpipes, a brash but plaintive melody. Fleshed out and supported by dread performances from Mansfield's urgent bass, Christo Case on synths and keys, Brian Daggett on pounding drums, and horns by Jonathan Lloyd, the production eventually manifested into the righteous machine presented here.
The digital release features Piper Street Sound's A-side cut, a trio of edits from Subatomic Sound System's extended mix of the tune, and an instrumental version with expanded guitar work by frequent collaborator to some of Jamaica's Pantheon of musical greats, Andy Bassford. Those whose ears perk up at the words 'extended mix', be joyous. There's also a 10″ vinyl offering in the works, featuring full-length dubs by both Piper Street and Subatomic (pre-order begins Oct 14).
J-Lloyd's horn section stabs in regal staccato before unfurling banners reminiscent of the Golden Days, over an increasingly digital riddim that surges and pulses with militant energy. Guitars by Bassford sting and slash across the piece's swirl of dub delay and reverbs, accenting the polyrhythmic march of the beat.
They shine fully on a track of their own. A stark vocal testimony from none other than Dancehall legend General Pecos recruits listener-soldiers to the Gideon War, a literal "mental, spiritual, physical war" necessitated by the times. If The End is indeed upon us, Piper Street Sound and his cohort intend to meet it head-on and eyes-forward.
Piper Street Sound - Hulusi is out on digital platforms on October 14, 2022. 10" Vinyl release to follow.
Photo Credit: Ryan Rudolph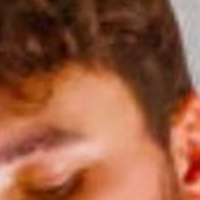 Joshua Vranas' 'Lost Time' Released to Streaming Services

December 5, 2022

Joshua's work has been featured by Lincoln Center's BROADWAY'S FUTURE SONGBOOK, Rattlestick Playwrights Theatre's VILLAGE VOICES, and the Cutting Room. He was a top 5 nominee for the Marvin Hamlisch International Music Awards in 2021 and has recently received the Horace W. Goldsmith Fellowship.
---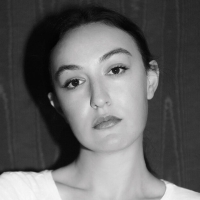 Zoe Sky Jordan Shares 'Just Fine' & 'Achievement of Youth'

December 5, 2022

The title track, 'Selfish', kicks in with echoey, haunting piano and synths trailing a diary style confession which reveals a main plotline of Zoe Sky Jordan's new album.  Penned during the pandemic, which saw Zoe and her husband move in with her parents for seven months, the album is reflective, introspective, investigative and dissective.
---
Sarantos Releases New Album & Surprise Holiday Single

December 5, 2022

Sarantos is a chart-topping musician, singer-songwriter and philanthropist, based in Chicago. With international iTunes and radio chart hits, in addition to over 350K Spotify streams, he continues to expand his musical portfolio by experimenting and creating innovative music that moves people. Listen to the new releases now!
---
ATI Releases Fresh New Song 'Mixed Signals'

December 5, 2022

Hailing from one of the great music capitals in the country, Metro Atlanta, singer-songwriter and producer, ATI, is a creative force. Her new single, "Mixed Signals", gives a respectful nod to the 90's R&B greats, while blending her unmistakable vocals and new wave R&B style.
---
Jesus Piece Release New Single 'An Offering To The Night'

December 5, 2022

"An Offering To The Night" is caustic and an exercise in tension-and-release riffage from the guitar team of David Updike and John DiStefano. Bassist Anthony Marinaro and drummer Luis Aponte (LU2K)'s groove-work is as off-kilter as it is distinct and bombastic. At the heart of it all, vocalist Aaron Heard brings the pain with force mental trauma.
---