Photos: 2018 Sundance ASCAP Music Café 1/22-1/25
Singer-actor-performer Darren Criss, who has had a multi-faceted career spanning television, film, music and stage, and who is currently starring in the FX series "The Assassination of Gianni Versace," appeared at the Sundance ASCAP Music Café on Monday, January 22nd. Criss performed songs from his recent EP, Homework (which debuted at #1 on Billboard Heatseekers album chart), and shared the story of his songwriting career.
Criss's performance was just one highlight of Day Four of the Sundance ASCAP Music Café, which is celebrating its 20th anniversary as a key program of the Sundance Film Festival, and which continues to present exciting live performances to filmmakers and festival-goers. Other sets included encore performances by Grammy Award-winning singer-songwriter Siedah Garrett("Man in the Mirror") and the atmospheric rock band Dark Rooms, led by Sundance film composer Daniel Hart, and the Music Café debut performance by Shawn James, who delivered a passionate set of folk-soul songs.
At the Sundance ASCAP Music Café on Tuesday, January 23rd, writer, actor and film director Ethan Hawke introduced a special performance by Ben Dickey and Charlie Sexton, the stars of his 2018 Sundance film Blaze. The film tells the story of the legendary singer-songwriter Blaze Foley, played by Dickey, and his friendship with Townes Van Zandt, played by Sexton.
Also making their 2018 debut performance on the Music Café stage were Nashville's Elliot Root, who performed an electrifying set of passionate Americana songs, and Brett Dennen, whose soulful and contemplative songs brim with optimism and perseverance. Dennen is currently on a unique tour called "The Lift Series," where he performs at ski areas and mountain towns while raising awareness about environmental protection. Day Five also included return second performances by the multi-talented Darren Criss, who performed songs from his recent #1 chart-topping EP Homework, and Shawn James, a folk-blues troubadour from Chicago with a tour de force voice.
On Wednesday, January 24th, the 2018 Sundance Music Café featured performances by Nashville's Americana music group Elliot Root as well as acclaimed singer-songwriter Ruelle. Folk/pop journeyman Brett Dennen performed a set of his beloved songs drawn from over a decade-long career. Mr Hudson, a singer-songwriter-producer who has worked with everyone from Jay-Z to Duran Duran, performed an eclectic set of pop songs.
On Thursday, January 25th, the 2018 Sundance Music Café CMA Songwriters Series set featured top Nashville songwriters Jordan Davis, Jillian Jacqueline, Steven Lee Olsen and Tenille Townes, as well as an ebullient performance by roots music great Michael Franti. In addition, Crys Matthews, the winner of the 2018 NewSong Music Competition, performed her stirring songs of love and social justice. It was an incredible end to ASCAP's Music Café program, a partnership with the Sundance Film Festival, which is marking its 20th anniversary this year.
The 2018 Sundance Film Festival features 110 feature-length films representing 29 countries and 47 first-time filmmakers. The films were selected from 13,468 submissions, 1,799 from the U.S. and 2,102 international. The festival remains one of the world's premiere programs for discovery of new and exciting voices in film. The Sundance ASCAP Music Café celebrates the important role music plays in the art of filmmaking, and provides an incredible and unique opportunity for the world's filmmaking community to discover music and meet music creators face to face.
Today, Friday, January 26th, is capping an incredible week of music with final performances from Crys Matthews, ASCAP Music Café CMA Songwriters Series set featuring Jordan Davis, Jillian Jacqueline, Steven Lee Olsen and Tenille Townes, as well as a Café closing performance from Michael Franti.
To view a complete schedule of performances and hear the music of Café artists, visit ascap.com/sundance.
The American Society of Composers, Authors and Publishers (ASCAP) is a professional membership organization of songwriters, composers and music publishers of every kind of music. ASCAP's mission is to license and promote the music of its members and foreign affiliates, obtain fair compensation for the public performance of their works and to distribute the royalties that it collects based upon those performances. ASCAP members write the world's best-loved music and ASCAP has pioneered the efficient licensing of that music to hundreds of thousands of enterprises who use it to add value to their business - from bars, restaurants and retail, to radio, TV and cable, to Internet, mobile services and more. The ASCAP license offers an efficient solution for businesses to legally perform ASCAP music while respecting the right of songwriters and composers to be paid fairly. With more than 640,000 members representing more than 10 million copyrighted works, ASCAP is the worldwide leader in performance royalties, service and advocacy for songwriters and composers, and the only American performing rights organization (PRO) owned and governed by its writer and publisher members. Learn more and stay in touch at www.ascap.com, Twitter and Instagram @ASCAP and on Facebook.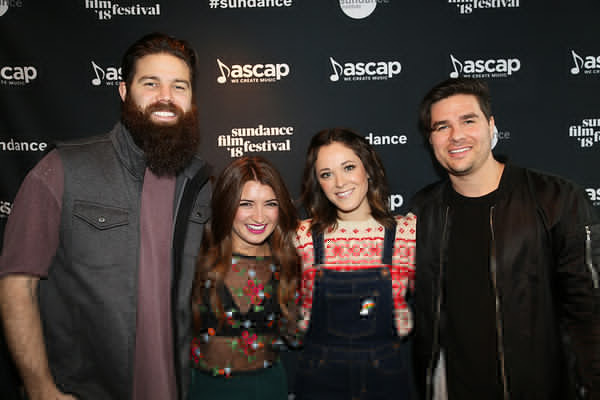 ASCAP MUSIC CAFÉ CMA SONGWRITERS SERIES (l-r) Jordan Davis, Tenille Townes, Jillian Jacqueline and Steven Lee Olsen. Photo by Erik Philbrook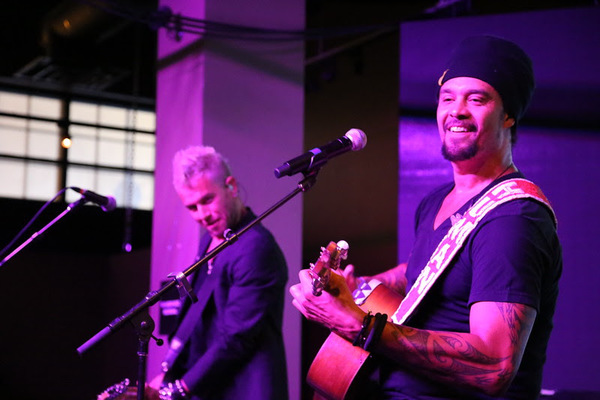 MICHAEL FRANTI Photo by Erik Philbrook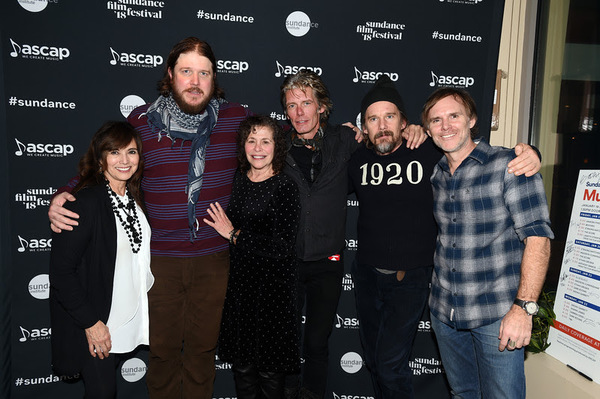 (l-r) ASCAP's Loretta Muñoz, singer-songwriter and actor Ben Dickey, who plays Blaze Foley in the film Blaze, author Sybil Rosen ("Living in the Woods in a Tree, Remembering Blaze Foley") songwriter, producer and Blaze actor Charlie Sexton, film director Ethan Hawke and ASCAP's Erik Philbrook. Photo by Fred Hayes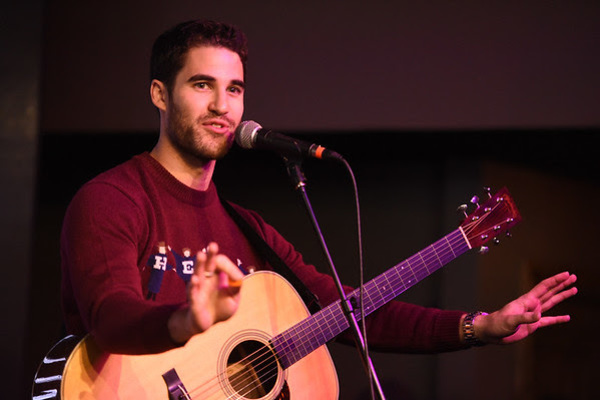 Darren Criss Photo by Fred Hayes