High School and College Students in the U.S. Can Vote to Bring Liam Payne to Their School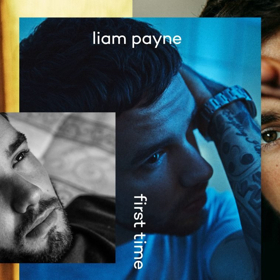 Chegg Inc., the Smarter Way to Student, in partnership with truth, one of the largest and most successful national youth tobacco prevention campaigns, today announced that one U.S. college or high school campus can win a once-in-a-lifetime visit from Liam Payne, former member of One Direction and award-winning artist. Beginning today, high school and college students can vote for their school to win this on-campus experience through an online contest. Liam Payne will take over the classroom to host an exclusive Q&A with students, giving them insight in to his experience rising to global fame in one of the most successful pop groups and his transition to a solo artist. Student's at the winning school will also be treated to a private concert from Liam, as he performs a selection of his hit records.
Chegg will also award the winning school the $10,000 David B. Goldberg Music Grant for the music department at their school.
"Music and the arts are so vital to campus life, and I am delighted to be part of CheggMusic101, to highlight its importance," said Liam Payne. "And it's great to do this in partnership with truth, since they share the facts about tobacco and encourage young people to use their creativity to make an impact on the issue in their communities," said Payne.
Students attending high school or college in the contiguous 48 states can begin nominating their campus today for a chance to win the experience. To do so, students simply visit www.chegg.com/play/music101 and vote for their school. The school with the most student votes will win the visit from Liam Payne. Students can earn additional votes by coming back to the website weekly and interacting with content from Chegg, truth and Liam Payne.
#CheggMusic101 with Liam Payne is presented by truth. It is the latest in Chegg's ongoing series of music classes brought to students across college and high school campuses nationwide. Previous CheggMusic101 events included top-artists like Shawn Mendes, Steve Aoki, Rachel Platten, Kaskade, Macklemore & Ryan Lewis, Taylor Swift, and Ed Sheeran.
"Over the past 6 years, CheggMusic101 has become Chegg's premier online competition to engage young people in music and support the arts on campus," said Mitch Spolan, Executive Vice President for Marketing Services at Chegg, "Liam Payne is an amazing artist and we are thrilled to have his participation, especially in support of truth." said Spolan.
To learn more about the contest and nominate a school, visit: chegg.com/music101.
To learn more about how to join truth and become part of the generation to end tobacco for good, visit: thetruth.com.
Chegg puts students first. As the leading student-first connected learning platform, Chegg strives to improve the overall return on investment in education by helping students learn more in less time and at a lower cost. Chegg is a publicly-held company based in Santa Clara, California and trades on the NYSE under the symbol CHGG. For more information, visit www.chegg.com.
To learn how to get your brand involved with Chegg, visit collegemarketing.chegg.com.
truth is one of the largest and most successful national youth tobacco prevention campaigns. The campaign exposes the tactics of the tobacco industry, the truth about addiction, and the health effects and social consequences of smoking. truth gives teens facts to make their own informed choices about tobacco use and inspires them to use their social influence and creativity in the fight against tobacco. The campaign is credited with preventing hundreds of thousands of teens from starting to smoke, and is working to make this the generation that ends smoking for good. To learn more, visitthetruth.com. truth is part of Truth Initiative, a national public health organization dedicated to achieving a culture where all youth and young adults reject tobacco. To learn more about Truth Initiative's work speaking, seeking and spreading the truth about tobacco, visit truthinitiative.org.
Liam Payne's music has been streamed over two billion times to date.
Upon singing to Capitol Records UK in 2016, he released his debut single 'Strip That Down' featuring Quavo. The single was a worldwide hit, topping the US charts and has since totalled over 10 million sales across the globe. It is certified Platinum in five countries including the UK and USA, and was one of the biggest selling singles of 2017, as well as the biggest selling solo single from any current member of One Direction.
He has since collaborated with some of the hottest acts of the pop music world today, including superstar DJ/producer Zedd on 'Get Low' and more recently J Balvin, the Latin American megastar who joined Liam for the hit single 'Familiar'. The track spent 16 weeks on the UK singles charts and has been streamed over 110 million times on Spotify alone, and was named Choice Latin Song for Liam at this year's Teen Choice Awards.
Earlier this year, Liam released his duet with Rita Ora, 'For You' - UK top ten hit which spent 17 weeks on the UK singles chart and featured on the Fifty Shades Freed official soundtrack.
In August of this year, Liam released his debut EP 'First Time'. The 4-track release includes the lead single and title track which features French Montana. The EP was met with widespread excitement and acclaim, with the Daily Star remarking: "Some of his most emotive and passionate music yet...certainly worth the wait" in their 5-star review of the EP.
More music will be released from Liam in due course he is currently in the studio putting the final touches to his debut album.
Related Articles
View More Music

Stories