Ginesse Issues New Retrospective Breakup Tune BEDFORD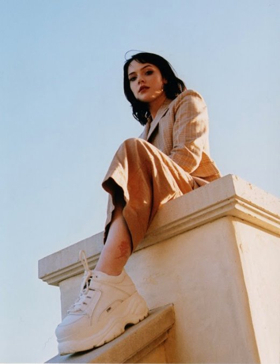 Multi-dimensional artist Ginesse (Cait Fairbanks) has already made quite a name for herself in the acting realm with her Emmy-nominated performance on The Young and the Restless. Today, Ginesse makes her debuts with nostalgic breakup song, "Bedford."

On this song, Ginesse takes the reins and lets her celestial voice dominate the forefront while complementary orchestral melodies serve as an accessory to the track. "Have I been alone, been alone for too long / Or is this the way I move on?" she croons in the chorus, taking notice to her idealized notion of the expired relationship, exploring whether her treasured memories were clouded or clear.

"While living in New York, I collected so many moments with this particular person, especially in Brooklyn which inspired the title," Ginesse tells NYLON. "It's about how you can rewrite the movie in your head and forget the reality of why it even ended. The 'it wasn't that bad' stage of grieving. The 'am I actually missing them or am I just lonely?' stage."
Ginesse issues new retrospective breakup tune "Bedford"