EveryOneBand's First Single STAND BY YOU Now Available for Pre-Order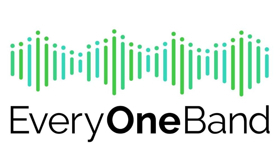 Stand By You, the first single from EveryOneBand, the biggest band and largest interactive recording project ever, has arrived!
With over 2,500 current members, EveryOneBand is raising money forSupport Act, the Australian Music
Industry
charity and, yes, you can still join! Simply head to www.everyoneband.com and add yourself to the band ready for the next single! Over 2,000 musicians made the deadline for submitting their parts for Stand By You, with the track featuring vocals from
Paul Kelly
, Izzi Manfredi,
Jimmy Barnes
, Megan Washington, Peter Garrett, Suzi DeMarchi, Ross Wilson, Katie Noonan, Richard Clapton, Tommy O'Dell,
Kate Miller
-Heidke, Steve Kilbey, Alex Smith, Diesel, Jade MacRae, Kirin J Callinan,
Emma Dean
and Gary Pinto, accompanied by the Café At The Gate Of Salvation Gospel Choir, The Soulfood Choir and over 500 other vocalists, including the star of the Stand By You video, Ollie Bailey-O'Reilly. Ollie Bailey-O'Reilly is the 9 year old son of the late
Chris Bailey
(The Angels, GANGgajang) who passed away in 2013 after a long battle with throat cancer. Less than 2 years after his father died, Ollie was diagnosed with a brain tumour requiring months of treatment and rehabilitation. Once again,Support Act was there to help provide assistance to Ollie and his mum, Josie Bailey-O'Reilly, during this time.
Click below for a sneak peak of Ollie on set, channelling Ian Moss, like a pro:
EveryOneBand's rhythm section was powered by over 240 drummers, percussionists and bass players; a squadron of over 263 guitarists was headed up by Ian Moss, the Oil's Martin Rotsey, Diesel, Jack Moffitt (The Preatures), Johnny Took (DMAs), Dave Leslie (Baby Animals), Brendan Gallagher and Murray Cook.
A string section of more than 60, including the Sydney
Symphony
Orchestra, played Nigel Westlake's beautiful string arrangement of the track and Wiggle Jeff Fatt (yes, he was awake!) led the way for a piano and keyboard cohort of over 70 ivory ticklers. The HUGS (Hobart), the BUMS (Brisbane) and the Blue MUGS (Blue Mountains) were just a few of the ukulele groups to submit their parts, creating an EveryOneBand Ukulele Union of over 660! All manner of instrumental recordings were sent in - from Triangles to Theremins, from Banjos to Banjoleles - you name it, we got it. Piano Accordions? Yep. Djembes? Of course. Charangas? Tick. Sorting out the recording files and creating the final mix was a mammoth task. Producers Mark
Callaghan
(GANGgajang) and David Nicholas (INXS,
Elton John
) spent a week editing vocals, aligning files and creating sub-mixes of drums, basses, acoustic & electric guitars, strings, brass, vocals etc. The 48-hour final mix session required 70 individual and 45 previously sub-mixed tracks to be combined to create a final, cohesive stereo mix. The result is truly epic: 2,586 band members provided over 1,600 recordings covering 203 drummers and percussionists, 40 bass players, 612 vocalists, 85 brass players, 71 keyboards, 661 ukulele strummers, 263 guitarists, a 66 strong sting section and 20 or so other instruments including
Anthony Field
(The Wiggles) on bagpipes! 100% of all record royalties and all profit from merchandise goes to Support Act, the Australian music charity assisting musicians, road crew and anyone that has worked professionally in music. Stand By You is available now for pre-order on iTunes and the EveryOneBand website and is released on Friday, 1 June 2018. Stand By You will also be available for streaming on Spotify and your favourite streaming services from 1 June. To find out more about Support Act and the important work they do go to www.supportact.org.au.
Related Articles View More Music

Stories