After Hours Concerts Series Announces Joe Nichols and Rodney Atkins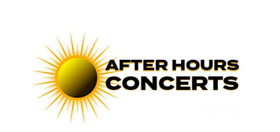 After Hours Concerts Series announced that Joe Nichols and Rodney Atkins will play at the Marks & Harrison Amphitheater in Fredericksburg, VA on Friday, September 6th, 2019. Tickets go on sale Friday, April 26th at 10:00 AM at www.afterhoursconcertseries.com. A limited number of $20 Early Bird General Admission tickets will be available for one week only.
After working on it for the past five years, Rodney Atkins new album, Caught Up In The Country, is set to be released on May 10th. With six Number One singles, eight Top Five singles, and over 13 million units sold under his belt, Atkins' fifth studio album, Caught Up in the Country, reveals an artist who is confident enough to know that making your best music can require patience and experimentation. While his storied career has reached such heights as being named the Top New Male Vocalist at the 2006 ACM awards and seeing his single "Watching You" become the Number One Song of the Decade according to Country Aircheck, it's been more than seven years since Take a Back Road, his last record of new material.
Multi-platinum recording artist Joe Nichols is one of Country music's most praised traditional Country artists. Nichols' album Crickets debuted in the Top 3 on the Billboard Country Albums Chart and spawned the two multi-week #1, RIAA gold-certified hits "Yeah" and "Sunny and 75." Nichols has six #1 hits and eight Top 10 singles to his credit, including chart-toppers like "Brokenheartsville," "Tequila Makes Her Clothes Fall Off," and "Gimmie That Girl," and Top 10 smashes like "The Impossible," "If Nobody Believed In You," "What's A Guy Gotta Do," "Size Matters," and "I'll Wait For You." The 4X Grammy nominee is the winner of the Academy of Country Music's "Top New Male Vocalist" award, the CMT "Breakthrough Video of the Year" award and the prestigious "Horizon Award" from the Country Music Association. Nichols is currently touring the U.S. performing his own headlining dates. For information on Joe Nichols and
After Hours Concert Series has brought some of the greatest concerts to the Central Virginia area. Tickets for Tesla on June 8th, Kip Moore on June 28th, Jamey Johnson on June 30th, Lady Antebellum July 6th, Kool & The Gang August 3rd and Cole Swindell on September 13th are on sale now. Additional shows for the 2019 season will be announced soon.
Tickets for Joe Nichols and Rodney Atkins on Friday, September 6, 2019 at After Hours Concert Series go on sale this Friday, April 26, 2019 at 10:00 AM atwww.AfterHoursConcertSeries.com, or by phone at 1-800-514-ETIX (3849). A limited number of $20 Early Bird General Admission tickets will be available for one week only. Gates open at 5:30 PM. Show starts at 7:00 PM. All events are rain or shine. No refunds. After Hours Concert Series is located at the Marks & Harrison Amphitheater, 8030 Gordon W. Shelton Blvd., Fredericksburg, VA.
Related Articles
View More Music

Stories