Click Here for More Articles on FOOD & WINE
RAW WINE FAIR Delights Seekers of Authentic Expressions of Terroir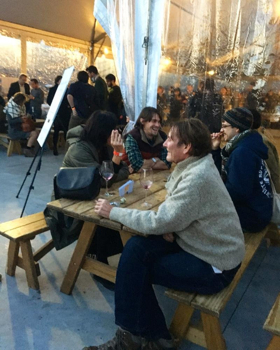 Editor's Note: We are pleased to present this guest contribution by Diane Letulle. She has been a wine writer and educator for 12 years, and she has traveled to the world's best wine regions in North America, Europe, and South Africa. You can read her wine, beer, and travel content on Wine Dine Go and her wine-specific content in Wine Lover's Journal. Follow her on Instagram and Twitter @WineDineGo.
The Raw Wine Fair was held in Brooklyn recently and attracted throngs of attendees eager to taste authentic wines from 140 passionate winemakers. The program's location at a sprawling, industrial space -- 99 Scott Avenue in Bushwick -- added to the edgy vibe of these sometimes polarizing beverages.
The wines themselves were a heady mix from around the world. The Raw Wine Fair's website refers to them as "natural, biodynamic or organic, with low intervention in the cellar."
They had different flavors, textures, and even colors than your average bottle of mass-produced vino. Grapes are farmed without pesticides, chemical fertilizers, or anything that isn't in harmony with the natural world.
Some of the styles of wine available to taste included Pet Nat, a nickname derived from the French pétillant naturel - meaning naturally sparkling. These wines have gentle effervescence from an ancient winemaking practice that's far less complex than the way Champagne and other modern sparkling wines are made.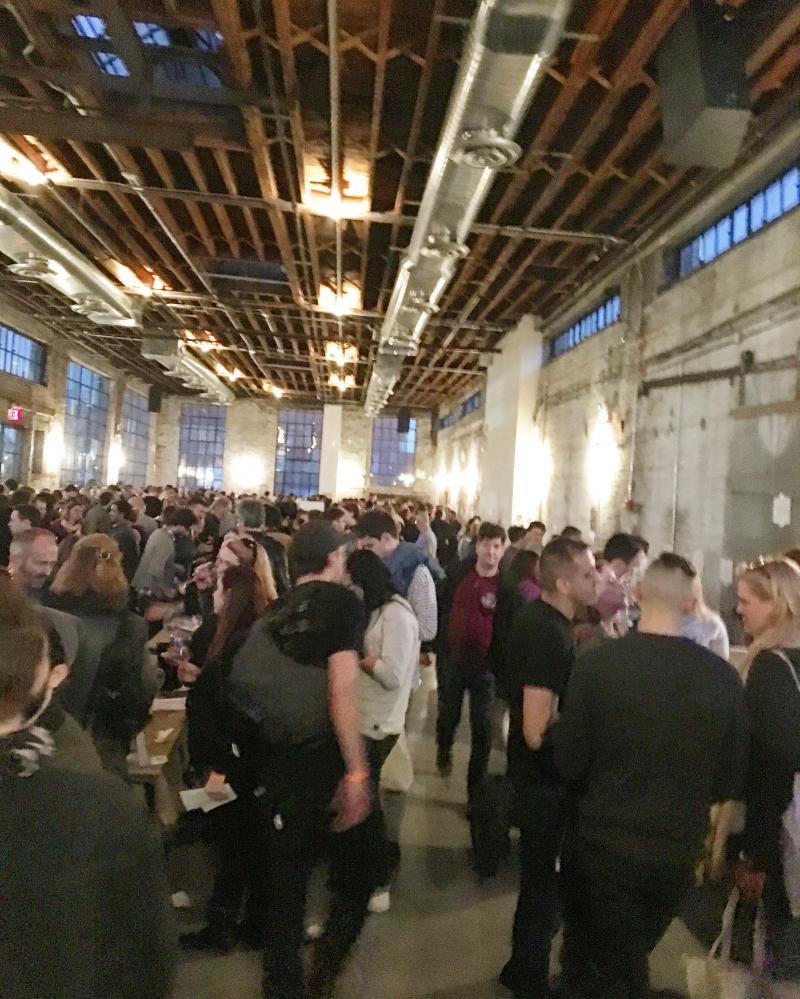 And there were many orange wine producers. This increasingly trendy style uses white grapes - but treats them differently. In standard white wine production, the grape juice is separated from the skins and seeds after pressing. In orange wine, the skins and seeds are left, adding more flavor, color, and texture. The resulting wines can be amber, pink/gray, and, yes, a pale orange color. Their flavors are as varied as the grapes and winemakers who make them, but in general they are bigger, bolder, and more tannic than modern white wines. Some are intentionally made to be a bit sherry-like (oxidative) and have nutty flavors. Others have honey or bruised apple aromas - while still being very dry.
Raw Wine was created by French Master of Wine Isabelle Legeron, who has been passionately interested in the natural wine movement for years.
In addition to the tasting, the event included a host of informative talks, including one by Simon J Woolf, whose new book Amber Revolution, tackles the subject of orange wine comprehensively.
Visit the Raw Wine website for dates and locations of future fairs.
Photo Credit: Courtesy of Diane Letulle