CENTRAL NEW YORK DANCE NEWS COVERAGE
The latest news on performances of Dance in Central New York.
Diana Krall, Regina Spektor, And More Announced For MIKHAIL BARYSHNIKOV AT 75: A DAY OF MUSIC & CELEBRATION
by A.A. Cristi - March 13, 2023
Baryshnikov Arts Center (BAC) goes upstate to honor its Founder & Artistic Director Mikhail Baryshnikov's 75th birthday. Mikhail Baryshnikov at 75 will be a day of performances and celebration produced by BAC to take place at Kaatsbaan Cultural Park (Tivoli, NY) on Sunday, June 25, 2023 at 2PM. ...
Kaatsbaan Cultural Park Spring 2023 Festival to Present José Limón Dance and ABT Studio Company
by Blair Ingenthron - February 25, 2023
The Kaatsbaan Cultural Park Spring 2023 Festival will present a double bill featuring the José Limón Dance Company and American Ballet Theatre Studio Company on June 3 and 4, at 6pm....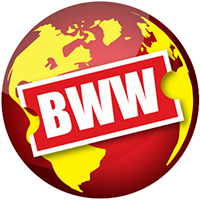 PS21 Announces Highlights Of PATHWAYS the Popular Pas De Deux Between Nature And The Arts
by A.A. Cristi - July 14, 2022
PS21 announces highlights of PATHWAYS, the popular pas de deux between nature and the arts, at its largest and most ambitious, still free and low-cost to the community. ...