Photo Flash: The Schultz- Hill Foundation Welcomes AC Ballet to Atlantic City
The Schultz-Hill Foundation, hosted a Welcome Reception for the Atlantic City Ballet Company that is now housed at Boardwalk Hall. Over 20 International and US Dancers attended along with the Artistic Director, Ms Phyllis Papa and The Ballet Board at the Home of the Schultz- Hill Foundation Founders at Casa DEl Cielo in Atlantic City.
A meet and greet for the dancers and the board members took place, Dr. J. Zimmerman is President of the AC Ballet Board. A Re-Cap of last years performances was shown in the theater and a review of Atlantic City attractions and events was given to orient the international dancers, many who have never been to Atlantic City. A review of the New Season also took place at the Reception. The Atlantic City Ballet will have the CLARIDGE Hotel as their Home Base for the 2014 Season starting with performance of "Sleeping Beauty" on Aug 16th. Tickets can be purchased at Ticketmaster or at Claridge Box Office
"The Schultz Hill Foundation Support the ARTS in the Region and we wanted to WELCOME The Atlantic City Ballet to Our Wonderful City"- John Schultz- Co-Founder
For additional information, or information please contact the Schultz- Hill Foundation at 609- 344-3112 or visit www.schultz-hill.org .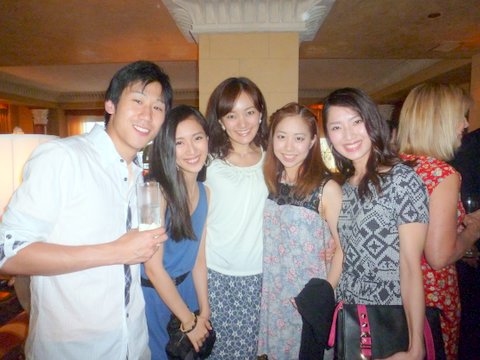 International Company of the Atlantic City Ballet

AC Ballet Dancers with Artistic Director Phyllis Papa, Mr. and Mrs. John Collins Esq.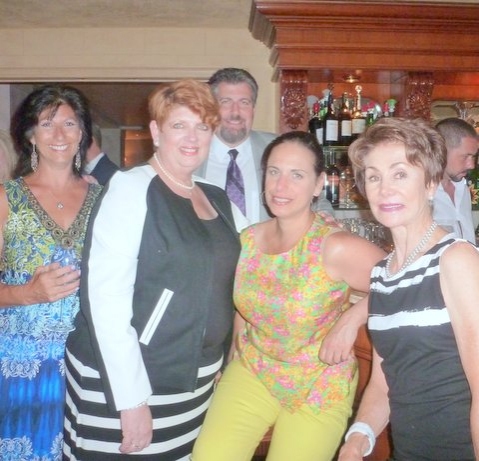 Ballet Board Members including Barbara Gomes, Judi Ludovico and Claire Collins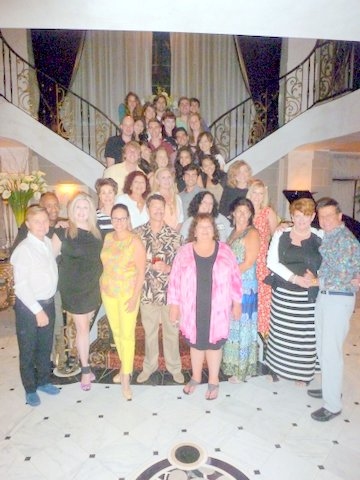 Schultz- Hill Foundation Co-founders Gary Hill & John Schultz Hosts Welcome Reception at casa DEl Cielo July 9th,2014