Photo Flash: National Dance Institute Hosts Jacques' Art Nest Series, 'Dance for Change'
On Wednesday, legendary ballet dancer and founder of National Dance Institute (NDI), Jacques dAmboise, honored Harry Belafonte at the Fall installation of Jacques Art Nest Series, "Dance for Change." The Belafonte family was represented by three generations including Harry Belafonte, David Belafonte and current NDI alumni, Serafina Belafonte. Both David and Serafina spoke eloquently about Harry, his impact on society and how he has made his voice heard. Serafina discussed the power of children in todays world and her plan to follow in her grandfathers footsteps "because of him my voice is loud and ready to be heard."
This year, National Dance Institute (NDI) is shining a spotlight on individuals who have used their voices, and their art, to inspire and effect positive change in the world. Modeled after NDIs in-school curricular theme this year - "Voices of Change," empowering young people to speak up and make a difference - the event celebrated heroes such as Harry Belafonte, Arthur Mitchell, John Lennon, and more.
Weaved into the conversation were performances New York City Ballet principal dancers including Joaquin de Luz, Indiana Woodward, Teresa Reichlen, Ask la Cour, Calvin Royal III, and Unity Phelan as well as Dance Theater of Harlems Dylan Santos.
NDI children also opened the show with a rendition of Harry Belafontes Jump in the Line.
Photo Credit: National Dance Institute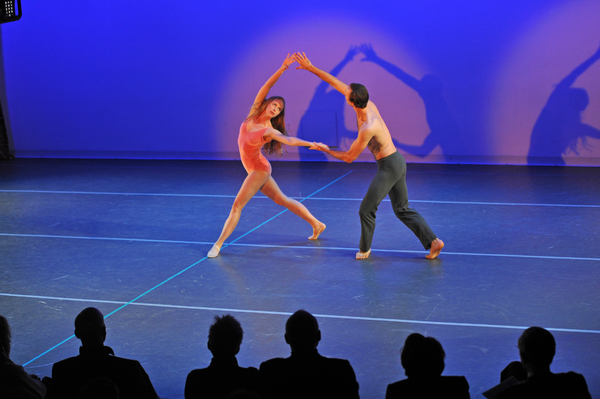 Teresa Reichlen and Ask la Cour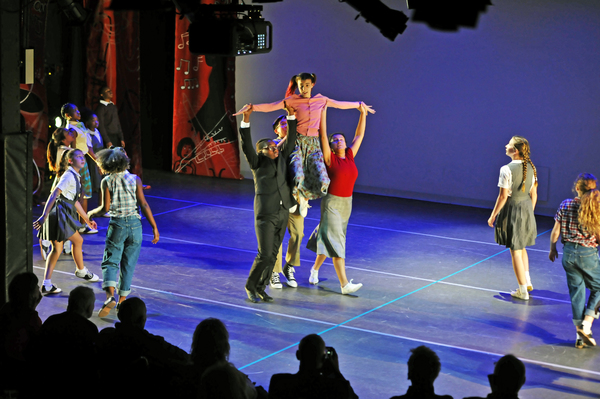 Serafina Belafonte

Harry Belafonte, Jacques dAmboise

Calvin Royal III, Unity Phelan, Teresa Reichlen, Ask la Cour, Indiana Woodward, Joaquin De Luz and Dance Theater of Harlem's Dylan Santos, Jacques dAmboise, Ellen Weinstein
Related Articles View More Dance

Stories
More Hot Stories For You