Photos: First Look at ProArteDanza's 'Beethoven's 9th - 2nd Movement'
ProArteDanza Artistic Director Roberto Campanella and Artistic Associate Robert Glumbek co-create a new instalment for their long-term project to choreograph a full evening work to Beethoven's entire 9th Symphony. In a stunning marriage of unforgettable music and the all-out athleticism of ProArteDanza's outstanding dancers, Beethoven's 9th - 2nd Movement builds on the great success of their previous choreographies to the 1st and 3rd movement of Beethoven's masterpiece.
Working with a musical masterpiece is always a daunting task and it is generally accepted that it is all but impossible to choreograph to Beethoven's music. Nevertheless, Campanella and Glumbek felt that this particular Symphony suggests a physicality that pairs perfectly with the type of movement embodied by ProArteDanza. Beethoven's 9th Symphony - 2nd Movement is the third instalment of what will eventually be a four-part choreographic work.
"What is so wonderful about the choreography is that it is not a recreation of music in dance, but a response in dance to the music. Emotions - not beats or rhythms - rule the choreography." - Paula Citron, The Globe and Mail (2012 on Beethoven's 9th - 1st Movement)
"Musical purists might understandably cringe at the thought of anyone setting a dance to Beethoven's iconic Ninth Symphony, the argument being that such music should be off-limits to choreographers. Yet they might be pleasantly surprised by the refreshingly innovative way the choreographic team of Roberto Campanella and Robert Glumbek have interpreted such a hallowed score." - Michael Crabb, Toronto Star (2013 on Beethoven's 9th - 3rd Movement)
Roberto Campanella - Artistic Director / Choreographer & Robert Glumbek - Artistic Associate / Choreographer
Born and raised in Rome, Roberto Campanella is a former soloist with the National Ballet of Canada. He co-founded ProArteDanza in 2004 and choreographs predominantly for the company although he also creates a wide variety of commissioned works at home and abroad including Alice in Wonderland for Germany's Ballet Augsburg. A former soloist at the Great Theatre of Opera and Ballet in Warsaw, Polish-born Robert Glumbek has collaborated with choreographers such as John Neumeier, Maurice Bejart, and Kevin O'Day of Ballett Nationaltheater Mannheim. He has been honoured with both the K.M. Hunter Artist Award and the Clifford E. Lee Choreography Award. Campanella and Glumbek were co-awarded the Dora Mavor Moore Award for Outstanding Choreography for their ...in between... which premiered at ProArteDanza's Season 2010.
***
ProArteDanza was founded in 2004 by former National Ballet of Canada dancer and renowned choreographer Roberto Campanella and Joanna Ivey as a unique and visionary dance company. With collaborator Artistic Associate Robert Glumbek, the company committed to breaking down the barriers between the worlds of ballet and modern dance and to showcase the brightest talents from both as it pushes the boundaries of technical skill and artistic expression. The fusion of two diverse disciplines celebrates the vibrant potency of both, and demonstrates that choreography can bridge the common divide between each art form. Through this unique fusion, ProArteDanza offers established dancers the opportunity to continue to share their artistry and inspire younger artists by providing a platform that crosses the boundaries of technical skill and artistic expression. Mixing generations, disciplines and artistic visions allows the company to build a new, cohesive and inclusive world for many dancers, and to develop audiences for both ballet and modern dance. http://proartedanza.com
Photo Credit: Makoto Hirata (Makoto Photography).

The Ensemble

Robert Glumbek, Anisa Tejpar

Anisa Tejpar, Erin Poole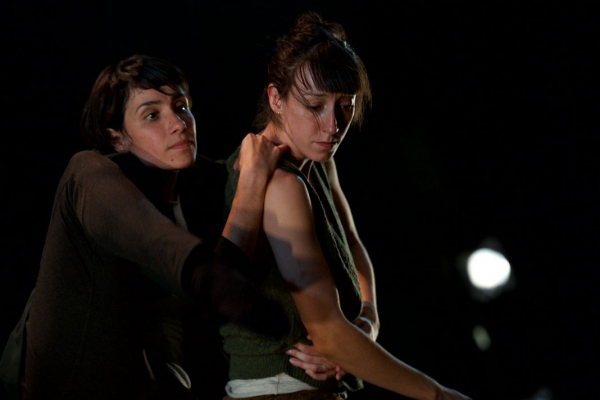 Anisa Tejpar, Erin Poole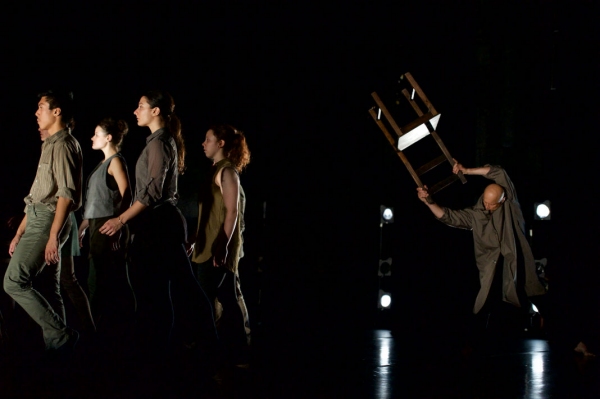 The Ensemble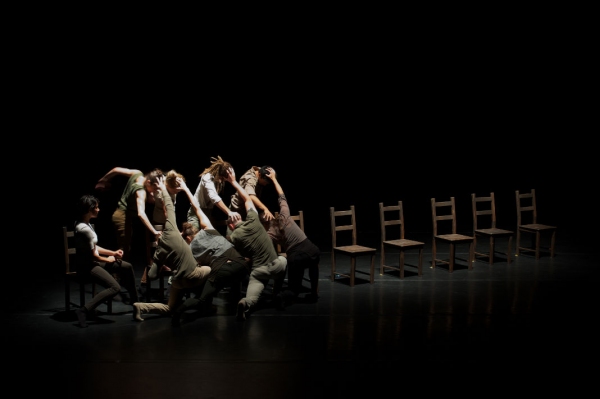 The Ensemble

Christopher Valentini, Caryn Chapell

The Ensemble

Justin de Luna, Erin Poole, Daniel McArthur

Caryn Chapell, Christopher Valentini