BWW Review: NYCDAF Honors Ann Reinking in a Can't-Miss Celebration of Dance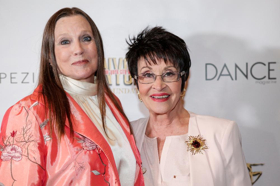 On October 1, 2017, the NYU Skirball Center was atwitter with a who's who of the global dance community at the Bright Lights Shining Stars Gala, celebrating the incredible New York Dance Alliance Foundation and paying homage to the recipient of their Ambassador for the Arts award, Ann Reinking. Broadway actors and dancers alike lit up the space with undeniable sparkle and the excitement was truly contagious. At a festive pre-show cocktail hour, Joel Grey stopped for pictures and Amra-Faye Wright and Dylis Croman chatted sweetly in the corner. But the room quieted as the incomparable Ann Reinking - lithe and impossibly graceful - walked in. She stopped for conversation and photos, and as I looked around the room, I noticed that every single person was beaming with admiration. In that moment, I knew that the evening was going to be very special.
Kicking off the showcase was Eloise Kropp singing "Hit Me with a High Note" from Play On! Backed by three male dancers, the song was fun and carefree, and it was the perfect amuse-bouche to leave us all wanting more. Reinking's Ritmo y Ruido followed, which perfectly encapsulated her choreographic style: slinky, sexy, and perfectly precise. The movement cut through every note with enviable sharpness, and left us all wanting more.
The evening continued with welcoming remarks from Broadway powerhouse Andy Blankenbuehler and NYCDAF Founder/Executive Director, Joe Lanteri. As they spoke, we could feel just how much Ann's spirit and style had influenced every person in the room, and they kept the mood light and cheerful, continuing to introduce more dancing to the stage. The 2017 NYCDAF College Scholarship Recipients took the stage next in a high-energy contemporary piece choreographed by Joey Dowling-Fakhrieh. The students wove in and out of the movement, creating a true quilt of versatility that made me thrilled about the future of the dance community.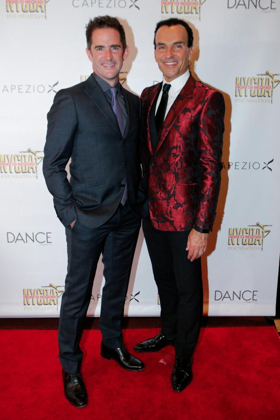 Other notable standouts included musical theater dance number "Smile" by Phillip Atmore, Bebe Neuwirth singing "It Only Happens When I Dance With You" and Valarie Pettiford's silky voice performing "Life is Just a Bowl of Cherries." But easily the showcase's high point was the reunion of the original cast of Fosse performing "I Wanna be a Dancin' Man." As a group, they were still just as striking as ever, dressed in sleek black slacks and white shirts. But it was their skillful dancing that made everyone cheer with utter delight. Punctuating Fosse's choreographic sharpness with synchronous style and bravura, they moved easily as one unit, and set the stage on fire with their practiced prowess. It was inspiring to be able to witness them dance again.
At the end of the showcase, Chita Rivera presented Ann with her award, who was clearly moved at such an staggering tribute. As she spoke about her love of dance and her gratefulness to all the opportunities in her career, she thanked every person in the room, hearkening back to a resonant point Blankenbuehler mentioned earlier: "[The dance world] is a family. It's a community."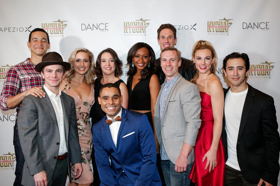 The Bright Lights Shining Stars gala is an evening I will treasure for many years to come.
Photo Credit: Kena Betancur
Related Articles View More Dance

Stories