BWW REVIEW:Film Society of Lincoln Center Presents A Man of Dance/Vincent Warren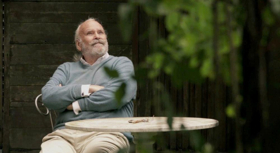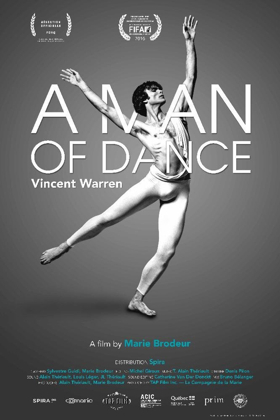 On July 22, 2018, I was privileged to attend the singular showing of A Man of Dance/Vincent Warren, at the Walter Reade Theater at Lincoln Center. This film is a celebration of the life of Vincent Warren (1938 - 2017) written and directed by Marie Brodeur.
Not only was this film a documentary of an acclaimed dancer, Warren, who later became widely known and respected as a teacher, lecturer, librarian, historian, curator, and archivist, but it was beautifully produced, letting the viewers into his world while being interviewed as he packed up his apartment, planning a move after many years. He showed us some of his treasures while he spoke of his life, loves, career, and friends. At the end of his packing we had a glimpse into his new apartment with his art and belongings artistically arranged. He was a cultured individual who spoke of his belief that art and beauty enrich life, that beauty and love are more important than all else. His love of life was evident.

The film features Warren and also affords viewers the opportunity to see well-known dancers in excerpts from Anton Dolin's production of Giselle; Fernand Nault's Nutcracker, Tommy and Carmina Burana; Per-Q-Delic and Ves l'azur des lyres by Jeanne Renaud; Diabelli Variations and Tam Ti Delam by Brian MacDonald; Pas de deux and Jeux d'Arlequin by Ludmilla Chirriaeff; Lichine's Graduation Ball, and more. Featured artists are Peter Boneham, Veronique Landory, Aileen Passloff, Jeanne Renaud, Linde Howe-Beck, Annette av Paul, Brian MacDonald, Paul-Andre Fortier, Gaetan Patenaude, Arnab Bandyopadhyay, Mamata Niyogi-Nakra, Jean-Sebastien Couture, Marie-Josee Lecours, Anik Bissonnette, and Chris Huizinga.
A native of Florida, Vincent Warren became a celebrated figure in the dance world of Canada. He had a distinguished career as a principal dancer with Les Grands Ballets Canadiens. In 1948, at age ten, the young Vincent saw the movie The Red Shoes (1948) and discovered his future profession. His professional career began as a member of the Metropolitan Opera Ballet in New York from 1957 to 1959, during which time he continued his training with Igor Schwezoff, Anatol Oboukoff, Valentina Pereyaslavec, and Antony Tudor, as well as taking classes with James Waring, Merce Cunningham, and Nureyev. After stints with the Santa Fe Opera Ballet and the Pennsylvania Ballet, he joined Les Grands Ballets Canadiens in Montreal, where, except for guesting with Ballet Nacional de Guatemala, seasons with the Theatre Francais de la Danse in Paris, and the Cologne Opera Ballet, he remained until his retirement from the stage in 1979. His versatility was apparent in roles that ranged from Albrecht in Giselle and Siegfried in Swan Lake, to leads in several Balanchine ballets, to the hugely successful Tommy, set to the rock opera by The Who.
Preceding A Man of Dance was the premiere of Scalamare, a 10-minute film with choreography by the brilliant and prolific contemporary choreographer Jiri Kylian, who had been the artistic director of the Nederlands Dans Theatre for 30 years. Kylian, who also built the set, dedicated this film to his wife, Sabine Kuferberg, who performed in this film with Peter Jolessh, a pair of extraordinary seasoned dancers. Scalemare is both comical and beautifully poetic.
Both films are marvelous additions to dance film.
Photos courtesy Dance Film Society of Lincoln Center