SPCO's Liquid Music Series Presents Double Header: New Music & Dance Duos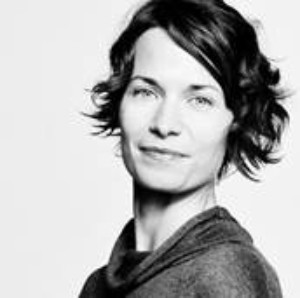 Award winning composer and pianist Dustin O'Halloran (Marie Antoinette, Lion, Transparent) whose "sublime" and "enveloping" (DIS) music creates "altered states" (Mojo) teams with choreographer and Company Wayne McGregor member Fukiko Takase to explore ideas of technology, humanity and mind-body dualism in a new electronics-forward existentialist performance 1 0 0 1. As we approach the age of AI, the collaborators ask: how will a new form of consciousness manifest inside a body? What will happen to our soul?
Minneapolis-based composer, saxophonist and multi-instrumentalist savant Mike Lewis (Andrew Bird, Bon Iver, Happy Apple) and internationally acclaimed performer, locally awarded Sage Artist and City Pages' "best dancer" 2012 Eva Mohn (Cullberg Ballet, Johannes Wieland Dance, TU Dance) come together to explore sound, movement and moment in a new work that examines chance, the mystery of the mundane and meaning. Joined by coauthors Sarah Baumert and Maggie Bergeron, When Isn't Yet promises audiences a singular experience of intimate gesture and analogue connectivity.
"Liquid Music is interested in musicians and dancemakers creating new compositions from the ground up together," says Liquid Music Curator Kate Nordstrum. "The artists on this program began from a place of mutual inspiration and respect, formulated a plan and method for collaboration, and will deliver something to us that could not have been created without the force of the other. I think it is important for a music series to invest in movement-based compositional influencers - who respond viscerally to sound and extract body-meaning in such significant ways."
1 0 0 1
Music performed and composed by Dustin O'Halloran
Choreography and dance by Fukiko Takase
Bryan Senti, violin
When Isn't Yet
Music performed and composed by Mike Lewis
Choreography by Eva Mohn with co-author Sarah Baumert
Light Design by Maggie Bergeron with technical support from Mat Terwilliger
Costumes by Eva Mohn
Each group will fill half the evening, divided by an intermission
CONCERT DATES AND LOCATION
Wednesday & Thursday | April 17 & 18, 2019 | 7:30pm
Lab Theater, Minneapolis
TICKETS
$30 ($25 for SPCO/Liquid Music subscribers); FREE for children ages 6-17 and students
liquidmusicseries.org | 651.291.1144
ABOUT DUSTIN O'HALLORAN
The roots of Dustin O'Halloran's musical career can be traced back to indie rock, where he made a name for himself in the late '90s as a guitarist and keyboardist for dream pop band Dévics. His debut as a solo artist came in 2004 when he released an album of piano solos, which he followed up with Piano Solos Vol. II two years later. Having caught the attention of Sofia Coppola, the famed director enlisted O'Halloran to compose his first film score for her fourth full-length feature Marie Antoinette (2006). Numerous film and TV credits have since followed: O'Halloran composed the full score for Drake Doremus' Sundance Grand Jury Prize winner Like Crazy (2011), his original theme won a Primetime Emmy Award for Outstanding Main Title Theme Music for critically acclaimed TV series Transparent in 2015, and his score for Lion (2016),which he composed alongside fellow Redbird artist Hauschka, picked up a nomination for Best Original Score at the Oscars, the Golden Globes and the BAFTAs. When he's not writing film and TV scores, O'Halloran performs and records as one half of ambient music duo A Winged Victory for the Sullen alongside fellow Redbird artist Adam Bryanbaum Wiltzie.
ABOUT FUKIKO TAKASE
Born in New York, Fukiko Takase was raised and trained in Japan. As a daughter of two dancers, she has been dancing at the age of two, and by fourteen she began to choreograph her own pieces - developing her own identity in the language of dance. She received a three-year Cultural Affairs Fellowship from the Japanese government to study at Codarts Rotterdam Dance Academy and London Contemporary Dance School. As a professional, she worked with Henri Oguike Dance Company (2006-2010), Company Wayne McGregor (2011-2018) and has become an independent solo artist. Fukiko performed a duet with Thom Yorke in the music video Ingenue by Atoms for Peace (2013). Since then, she has been featured in many dance films, commercials and artistic projects - working with film makers, photographers, designers and artists including Olafur Eliasson, Bertil Nilsson, Jessica Bugg, Nick Knight, Ruth Hogben and Gareth Pugh. In collaboration with Goshka Macuga, Mira Calix and Mbulelo Ndabeni, End of Line premiered at the David Robert Art Fundation as a part of Frieze Art Fare (2016). In 2018 she choreographed and performed with Hikaru Utada for her debut 20th anniversary concert and toured multiple cities in Japan for an estimated 140,000 people. Future commissions include Don Juan Techno Club in collaboration with Daniel Brandt and Frieder Nagel and Cut Piece by Yoko Ono.
ABOUT BRYAN SENTI
Bryan Senti is a composer, multi-instrumentalist, producer and recording artist based out of Los Angeles, California. His films have premiered at festivals around the world such as Sundance and the Venice Biennale, and have been distributed by Lionsgate, HBO and Magnolia Pictures among others. He recently co-scored the SKY TV series Save Me, with Dustin O'Halloran which has been called "the best TV drama of the year" by The Telegraph. Ex Mykah, Bryan's personal project which has been described as "narcotic pop" by Clash Magazine, is signed to Kowloon Records and released its debut LP late last year. Bryan is a frequent artist collaborator and has shared the stage with Mark Ronson, Boy George, Andrew Wyatt, Alison Mosshart, Sean Lennon, Jonathan Pierce and Samantha Urbani among others. He is a graduate of Yale University and Carnegie Mellon and the owner and creative director of music production company Hook and Line Inc.
ABOUT MIKE LEWIS
Mike Lewis is a multi-instrumentalist and composer based in Minneapolis, MN. He's a founding member of Happy Apple and Fat Kid Wednesdays, both jazz groups that he's been writing for and performing with for over 20 years. Lewis attended the William Patterson University jazz program on the east coast of America for a year in 1997 before returning home to the robust art and music scene of the Twin Cities - performing, touring, recording and broadening musical perspective with innumerable groups from the Twin Cities, some of which include Fog, Dosh and Alpha Consumer. The early 2000s found him touring the jazz markets of the US and Europe extensively in support of records released by Happy Apple and FKW on the Universal France and Nato record labels. From roughly 2008-2012 Lewis began recording and touring with Andrew Bird, primarily on bass guitar, which marked the start of a new direction in his career, playing in larger venues and festivals, honing skill as a rhythm section player. He began recording with Bon Iver for their self-titled release in 2011 and has since become an immediate member of that family, performing regularly across the globe. Other groups he has recorded and/or performed with over the years include Arcade Fire, B'net Houariyat, Hiss Golden Messenger, The National, The Bad Plus, Tallest Man on Earth, Mouse on Mars, Bonny Light Horseman and countless others.
ABOUT EVA MOHN
Eva Mohn is a dance practitioner and choreographer performing, living and working in Stockholm, Sweden with the Cullberg Company. Prior to moving to Sweden, Eva studied Dance at the University of Minnesota, Minneapolis and was a founding member of Saint Paul based company TU Dance in 2001. In Minnesota, Eva appeared on various stages working with Black Lable Movment, Morgan Thorson and Maggie Bergeron Dance Company, as well as her own pursuits in dance and music composition. She was a member of Minneapolis based female music quartet Coach Said Not To and sister duo The Dale Hush Hush. She moved to Germany in 2009 to work with choreographer Johannes Wieland in Staatstheater Kassel. During her time in Europe, she has worked with the choreographic artists Jozef Frucek, Benoit LaChambré, Jefta Van Dinther, Eduard Lock, Eszter Salamon, Ian Kaler and Deborah Hay. Privately, Eva also teaches yoga and dance and is a student of Cranial Sacral Therapy. In her choreographic pursuits she plays with musical compositions and enjoys finding the interplay between storytelling, physical exertion and somatic practices, coupled with art, media, body politics and performance. Eva's future plans involve straddling the Atlantic. This August she will perform an early solo by Deborah Hay at Retrospective in Berlin and looks forward to bridging her creative pursuits between Europe and Minnesota.
ABOUT SARAH BAUMERT
Sarah Baumert is a freelance dance artist and somatics educator based in Minneapolis. As an independent performer, she has had the opportunity to work with many exceptional artists, performing the choreography of Xavier LeRoy, The Body Cartography Project, Emily Johnson, Sarah Smith, Jeanine Durning, Mathew Janczewski, Sam Johnson, Lisa Krauss, Justin Jones, Chris Yon and Maggie Bergeron, among others. From 2010-2014, she worked closely with Nell Breyer and Xavier LeRoy and the Center for Art, Culture and Technology at MIT on numerous projects including Low Pieces and A Dance Within Sol LeWitt's Bars of Colors Within Squares. These works focused on public artworks that explore how we perceive movements physically and how representations form in the mind's eye. Sarah's own work has been presented by Dance Advance of Philadelphia, the Somerville Arts Council, and the MIT Center for Art, Culture and Technology, among others. She has held teaching positions at the Harvard Center for Wellness, MIT, the University of Minnesota and the Saint Paul Conservatory for Performing Artists. She is a Feldenkrais Awareness Through Movement practitioner and is the Minneapolis organizer of Nobody's Business, an international initiative for the local and international exchange of performative practices.
ABOUT MAGGIE BERGERON
Maggie Bergeron is an organizer, choreographer, dancer and teacher. She currently co-imagines Hear Here - a live music and movement festival along with composer/bassist Nicholas Gaudette. She is a Senior Teaching Specialist at the University of Minnesota Dance Program and teaches in the Dance Department at the Saint Paul Conservatory for Performing Artists, where she ran the Dance Department for nine years. Maggie is committed to exploring the process of collaboration in her work and teaching and is often more interested in edges and overlaps. Her choreographic work has been seen locally at the Southern Theater, Red Eye Theater, Walker Art Center, Bryant Lake Bowl and Cedar Cultural Center. Maggie graduated from Interlochen Arts Academy and holds a BFA in Dance from the University of Minnesota. She is a MN Licensed K-12 Dance Instructor and holds a Master of Arts in Teaching.
ABOUT LIQUID MUSIC
The Saint Paul Chamber Orchestra's Liquid Music Series, named "Best of Classical" by The New York Times, develops innovative new projects with iconoclastic artists in unique presentation formats. Liquid Music performances invite adventurous audiences to discover the new and the fascinating within the flourishing landscape of contemporary chamber music. Visit liquidmusicseries.org to learn more.
Related Articles View More Classical Music

Stories
More Hot Stories For You