Outskirts Press Announces Its Top 10 Bestselling Books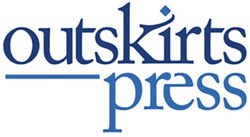 Outskirts Press, the #1-rated
self-publishing
company according to Top Consumer Reviews, has announced its highest selling authors during the most recent tabulations. Ranging from inspirational to medical to fictional romance, these self-published books represent diverse styles and subject matter.
Outskirts Press offers a wide range of self-publishing, promotion and marketing services to assist authors in achieving great success with their books. As a result, these authors have sold nearly 3,000 books in the most recent time frame sampled:
Krystyna Bystryk Szczesny- "Through Continents Without a Ticket"
Jenni Vanderwalker- "FESTIVAL!!! A Sketchy Lady ABC Book"
Dr. Tiffany C. Anderson- "Transforming Schools for Excellence"
Chidozie Osuwa- "What She Feels"
Lionel L. Nowell III- "Sometimes You Have to Lose to Win"
Jane McConnell- "Daily We Seek You"
Kevin Muldowney- "Living Life to the Fullest with Ehlers-Danlos Syndrome"
Mirtha Michelle Castro Marmol- "Letters, To The Men I Have Loved"
Julie K. Barthels- "I'd Rather Love Life Than Hate Cancer"
Donovan Reid- "Bible Studies from the Mount of Transfiguration - A Collection"
Outskirts Press wishes to congratulate these authors not only on their stellar writing, but also the marketing skills and commitment to success that landed them on the bestseller list.
About Outskirts Press, Inc.: Outskirts Press helps authors develop and publish high-quality books by offering exceptional design, printing, publishing, distribution, and book marketing services. Top Consumer Reviews ranks Outskirts Press #1 because they are passionate about delivering outstanding customer service, affordable pricing, industry-leading royalties, and a team of hands-on, US-based publishing experts. At http://www.outskirtspress.com, authors can publish their way, today.
# # #
Outskirts Press, Inc., 10940 S. Parker Road, #515, Parker, CO 80134
http://outskirtspress.com 1-888-OP-BOOKS
Related Articles View More Books

Stories
More Hot Stories For You