Essex Books Presents Shelf Awareness: Exploring Mortality
When 36-year-old physician Paul Kalanithi was diagnosed with stage IV lung cancer, he knew he had little time left to live. The memoir of his final months spent coming to terms with the reality, When Breath Becomes Air, questions what it means to live in the face of death.
Kalanithi reflects on the doctor-patient relationship during this difficult time--a theme that Atul Gawande also explores in Being Mortal: Medicine and What Matters in the End. Gawande, also a physician, takes a hard look at the role of the medical industry in aging and death, examining the ways end-of-life care have worked and not worked as medical technologies have advanced.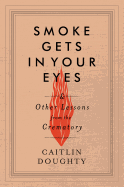 Where Kalanithi and Gawande look at life immediately preceding death, others focus on what comes after. Mary Roach touches on this in two of her books: Stiff, which explores the science of what happens to cadavers used in scientific research, and Spook, which provides a surprisingly scientific exploration of the afterlife. In her memoir Smoke Gets in Your Eyes, Caitlin Doughty weaves together tales of her work at a crematory with research into death rituals and mythologies across history, encouraging readers to reconsider their attitudes towards death. Tom Jokinen details the modern funeral industry in his memoir, Curtains: Adventures of an Undertaker-in-Training, while Judy Melinick shares what a career as a medical examiner has taught her about how we live and how we die in Working Stiff.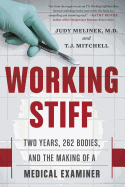 Death may be an uncomfortable subject for many, but the wealth of literature on the subject speaks to our boundless fascination with it as an inevitable part of every life. After all, as the very wise (albeit fictional) Albus Dumbledore once said, "to the well-organized mind, death is but the next great adventure."
Written by Kerry McHugh, blogger at Entomology of a Bookworm, for Essex Books Presents Shelf Awareness for Readers
Related Articles View More Books

Stories
More Hot Stories For You