A Widowed Mother Shares Memoir of Faith and Resiliency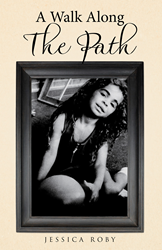 As the true story of a young mother widowed at the age of 25, B.R.A.G. Medallion recipient Jessica Roby depicts her life as a single working parent of two children who picks up the pieces of loss and pushes forward with the grace of God in her memoir "A Walk Along the Path."
When life begins to return to normal for her family, Roby's youngest child is diagnosed with a congenital heart disorder, requiring a transplant to survive.
"In writing this memoir, I came to realize that there are many people who feel hopeless and alone," said Roby. "I wanted to afford them hope that no matter the path, they are never alone."
Kirkus Review called the book "a tender meditation on the hope that one can discover in the darkest despair."
"A Walk Along the Path," depicts the challenges faced by a mother, the bond between family, and the power of God to provide hope and guidance following tragedy.
"A Walk Along the Path"
By Jessica Roby
ISBN: 9781512761399 (softcover); 9781512761405 (hardcover); 9781512761382 (eBook)
Available at WestBow Press, Amazon, and Barnes & Noble
About the author
Being a health/physical educator and diving coach, it is no surprise that "It's All About Movement" is one of Jessica Roby's favorite mantras. She inspires people daily, whether it be in the classroom, on the pool deck, or as a mother who has had to deal with a tragedy no parent should have to endure. Through all of it, Roby remains resolute in living life to its fullest with gratitude and joy, displaying strength and courage within every facet of her life. She understands that bumps in the road are inevitable, but believes they can be meaningful and even defining without causing one to break. In the words of Frank A. Clark, "If you find a path with no obstacles, it probably doesn't lead anywhere." Through life's difficulties, Roby remains firm in the belief that God's grace is profound and the power of prayer unimaginable. It is her wish to share her story not only to give God the glory, but to convey this message; no matter the difficulty, we are never alone. To learn more, please visit http://www.awalkalongthepath.com.
General Inquiries:
LAVIDGE - Phoenix
Bryan Beach
480-306-6554
bbeach(at)lavidge(dot)com
Related Articles View More Books

Stories
More Hot Stories For You