Project.KB Plans To Build A New Space For Creatives And Dance In Brownsville
Project.KB aims to have a local impact in Brooklyn, Brownsville, and East New York communities as well as continue to build global networks and opportunities.
Kristina Bermudez Creative Developments LLC, also referred to as Project.KB, was officially formed by Queens native, Founder and Artistic Director Kristina Bermudez on October 16th, 2020.
Project.KB has nonprofit status fiscally sponsored by Fractured Atlas, whose mission is to build a sustainable economy through dance. They practice sustainability through good mental health practices in the workplace, paying our collaborators fair wages, and advocating for longevity and frequent work in performance-based careers, all while remaining eco-conscious.
The Brooklyn-based interdisciplinary production organization focuses on collaboration, radical audience participation, and immersive technology, enriching arts and culture within our community as well as providing education in creative entrepreneurship through hands-on opportunities and behind the scenes experiences. Project.KB aims to have a local impact in Brooklyn, Brownsville, and East New York communities as well as continue to build global networks and opportunities.
Some of Project.KB's current free community programming include:
Weekly Virtual and In-Person Finding Meditation through Movement Classes (open-level)

In the Dressing Room Interview Series, a behind the scenes look at creative entrepreneurship.

Open Rehearsals, A Creative Safe Space
One of the many ways Project.KB plans to fortify a sustainable economy for dance is by raising $60,000 to fund the creation and development of Project.KB Studio located in Brownsville. The space will be a 675+ sq foot studio located off Lott Avenue and near the L (New Lots) and 3 (Rockaway Avenue) subway stations. This fundraiser will cover basic operational and administrative costs for two years, including teaching fees, to provide free year-round high-caliber programming in Brownsville in addition to construction needs. Project.KB will primarily offer free and low-cost open-level adult and youth dance classes in a wide array of styles. In addition, the studio will be used for master classes, workshops, and other special events that focus on creative entrepreneurship skills. The studio will also be available for bookings with a priority given to Brownsville, East New York, and Brooklyn-based artists.
More Hot Stories For You
Leandro Taub to Give a Talk at Cremini's, Presented by Boundless Theater

November 29, 2022

Boundless Theater Productions will open its 'stage without borders' to present Argentinian-born, Jewish actor, author, filmmaker, public speaker & business consultant and maestro Alejandro Jodorowsky protégé Leandro Taub at Cremini's.
---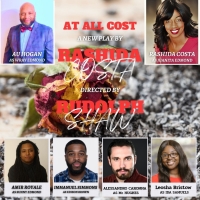 AT ALL COST By Rashida Costa to be Presented at Brooklyn Music School This February

November 25, 2022

The story of the struggles face by one black soldier and his family is told in the groundbreaking play AT ALL COST. Performed for one night only at the Brooklyn Music School on February 25, 2023
---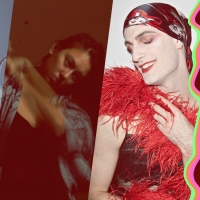 BAX/Brooklyn Arts Exchange Announces Fall 2022 Space Grant Showcase

November 22, 2022

BAX has announced the Fall 2022 Space Grant Showcase featuring works-in-progress by grantees Symara Johnson, Kelsey Rondeau, and Kimiko Tanabe followed by a moderated Q&A with nia love, BAX's Artist Advisor. 
---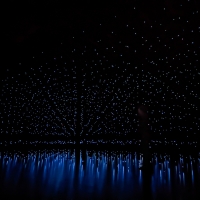 World Premiere Of N O W I S W H E N W E A R E (the Stars) Comes to BAM This Month

November 22, 2022

Theater, video, and installation pioneer Andrew Schneider, a longtime Wooster Group company member and winner of a 2015 Obie award for his show N O W I S W H E N W E A R E, returns to BAM with his latest intersection of technology, human connection, and performance.
---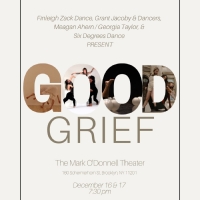 Dancers Collaborate on GOOD GRIEF, Coming to The Mark O'Donnell Theater in December

November 21, 2022

Curated by Cecly Placenti, Artistic Director of Six Degrees Dance, Good Grief is an evening of socially conscious contemporary dance to be presented on Friday, December 16, 2022 and Saturday, December 17, 2022 at 7:30 p.m. at The Mark O'Donnell Theater at the Entertainment Community Fund Arts Center.
---