Photo Flash: SPRING AWAKENING Comes to The Egremont Barn
Harrison Lang, in cooperation with The Egremont Barn, is proud to announce the Berkshires' premiere production of the Broadway smash hit musical, Spring Awakening. Winner of eight Tony Awards, including Best Musical, Spring Awakening explores the journey from adolescence to adulthood through an illuminating book and poignant lyrics by Steven Sater, and a gorgeous score by Duncan Sheik. Based on the controversial 1891 seminal German play by Frank Wedekind, Spring Awakening is a thrilling blend of morality, sexuality, and rock and roll that has been rousing audiences across the nation for years. In late nineteenth century Germany, the grown-ups hold all the cards and the children are expected to obey. However, once this corrupt society is exposed, a group of students learn how to navigate teenage self-discovery and coming of age anxiety.
This marks the very first production of a musical to be produced in The Egremont Barn. Making up the creative team is Harrison Lang, Director, Caitlin Teeley, Assistant Director, Mike Pacifico and Cindy Gutter, Music Directors, Natalie Sala, Choreographer, and Ava Lindenameier, Creative Design Director. Spring Awakening features an entire cast of Berkshire County talent. Starring is Jackson Teeley, Caroline Fairweather, Ali Louis Bourzgui, Caitlin Teeley, Joey Labrasca, Diana Quetti, Connor McNinch, John Ververis, Aiden Chalfonte, Julia Murphy, Brianna Nicola, Gigi Teeley, Monk Schane-Lydon, and Victoria Aldam.
Spring Awakening runs from June 21-24, at 7:30pm, and June 25 at 2pm, and will be performed in The Egremont Barn, 17 Main St. South Egremont MA, 01258.
To purchase tickets please visit http://www.theegremontbarn.com . Tickets are $15.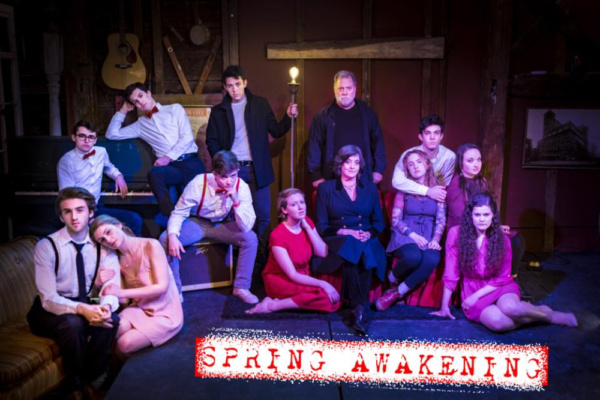 The cast of Spring Awakening at The Egremont Barn From Left to Right:
Jackson Teeley
(Melchior),
Caroline Fairweather
(Wendla), John Ververis (Georg),
Joey Labrasca
(Hanschen),
Connor McNinch
(Ernst),
Ali Louis Bourzgui
(Moritz),
Caitlin Teeley
(Ils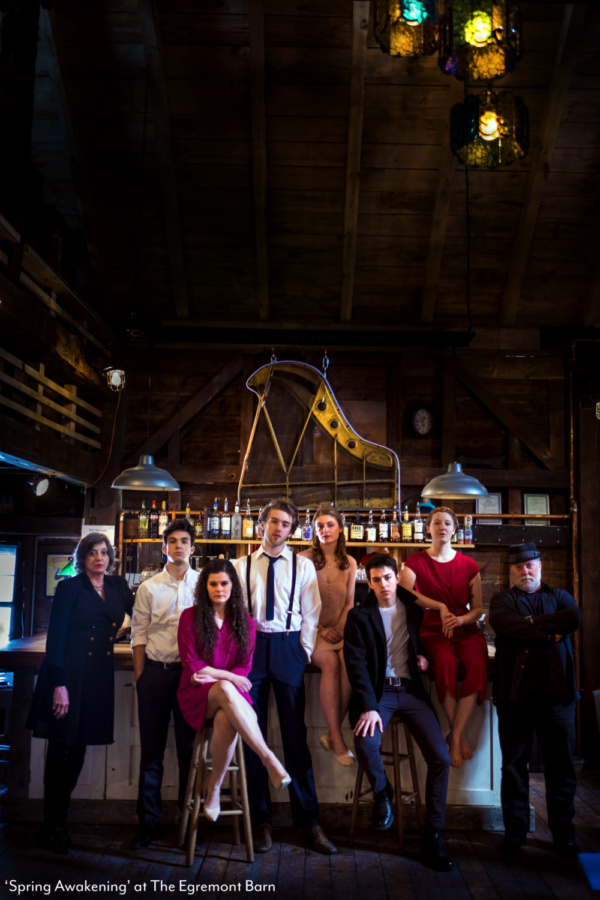 Cast member of Spring Awakening at The Egremont Barn From Left to Right:
Gigi Teeley
(Adult Woman), Aiden Chalfonte (Otto),
Diana Quetti
(Martha),
Jackson Teeley
(Melchior),
Caroline Fairweather
(Wendla),
Ali Louis Bourzgui
(Moritz),
Caitlin Teeley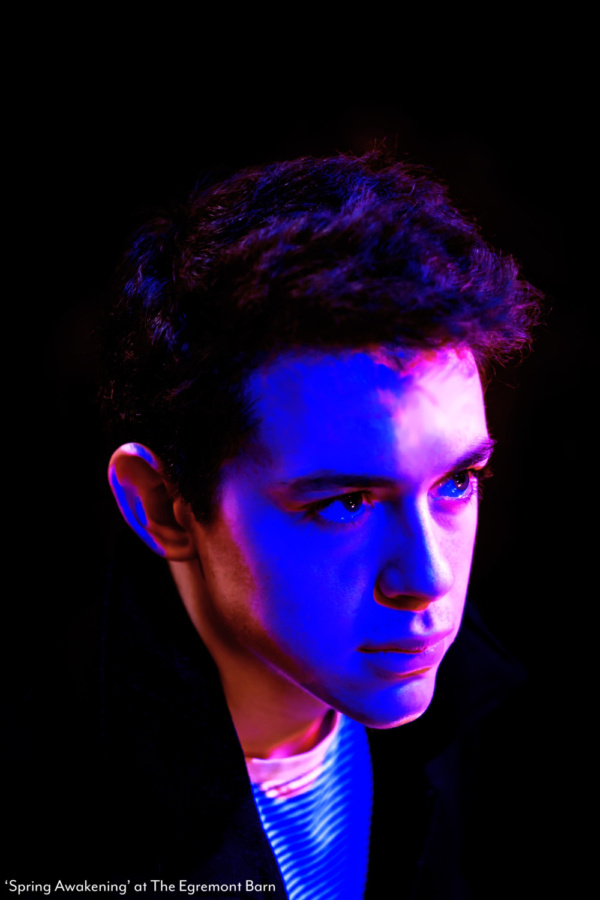 Ali Louis Bourzgui
as Moritz in Spring Awakening at The Egremont Barn Photo by Ava G. Lindenmaier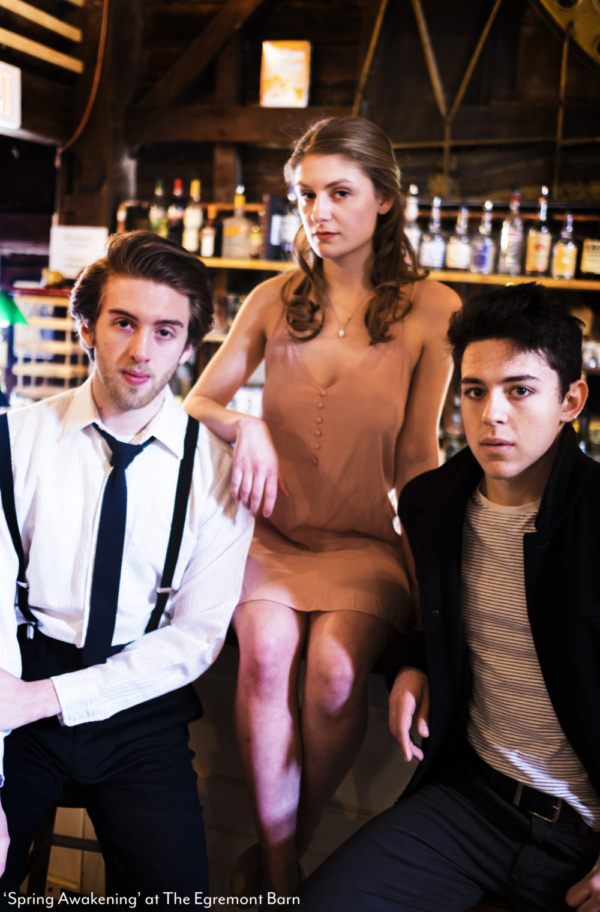 Jackson Teeley
as Melchior,
Caroline Fairweather
as Wendla, and
Ali Louis Bourzgui
as Moritz Photo by Ava G. Lindenmaier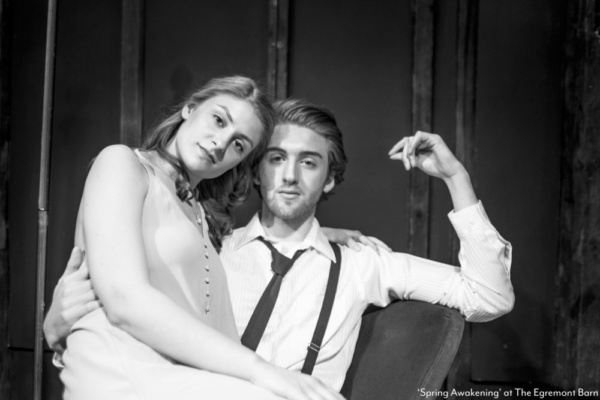 Caroline Fairweather
as Wendla and
Jackson Teeley
as Melchior Photo by Ava G. Lindenmaier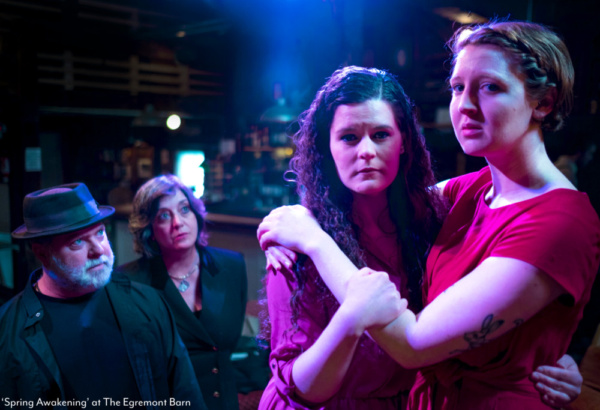 Monk Schane-Lydon
as the Adult Man,
Gigi Teeley
as the Adult Woman,
Diana Quetti
as Martha and
Caitlin Teeley
as Ilse. Photo by Ava G. Lindenmaier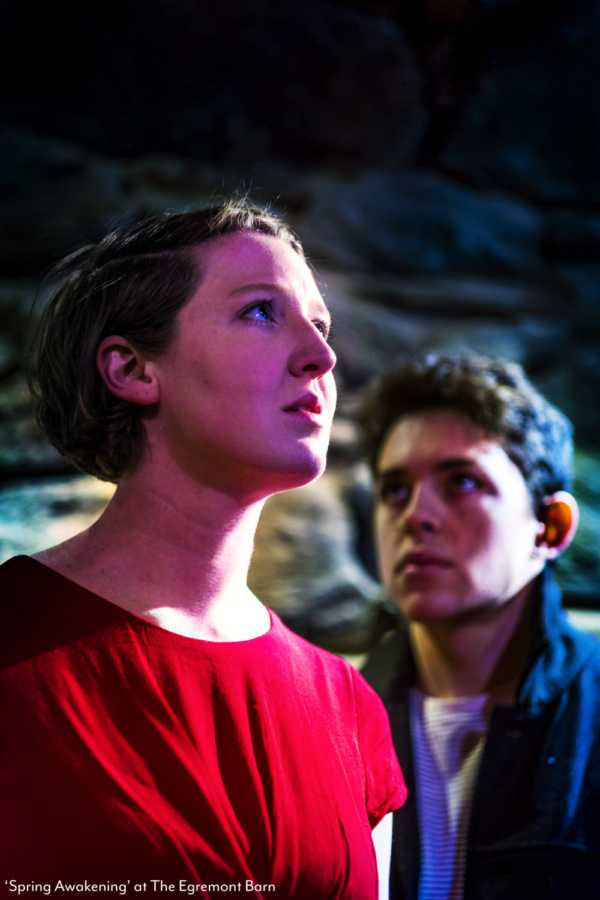 Caitlin Teeley
as Ilse and
Ali Louis Bourzgui
as Moritz Photo by Ava G. Lindenmaier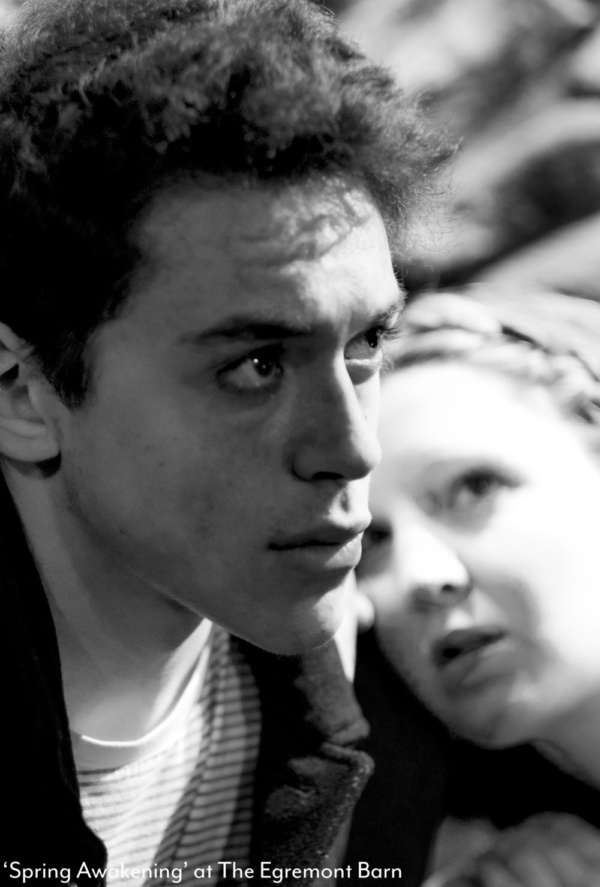 Ali Louis Bourzgui
as Moritz and
Caitlin Teeley
as Ilse Photo by Ava G. Lindenmaier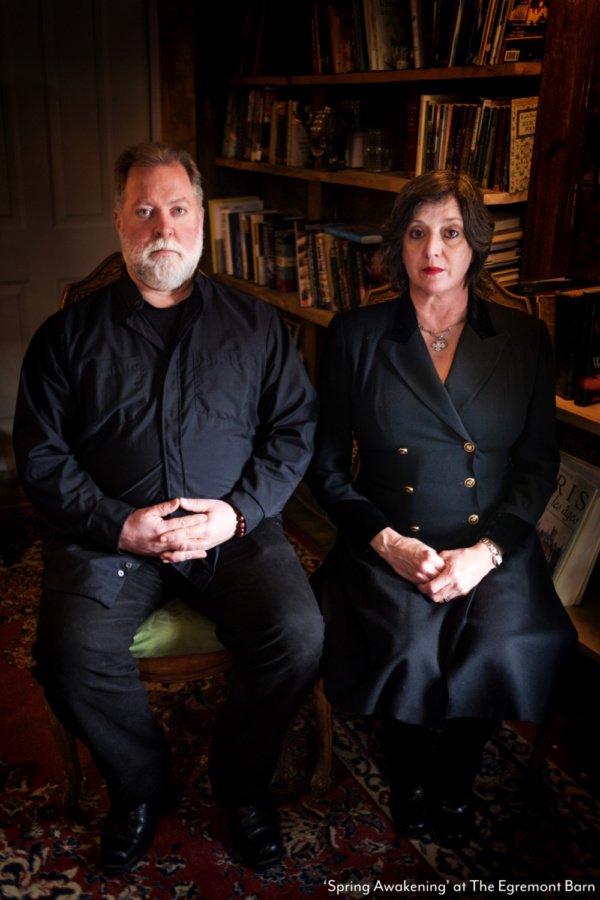 Monk Schane-Lydon
as the Adult Man and
Gigi Teeley
as the Adult Woman Photo by Ava G. Lindenmaier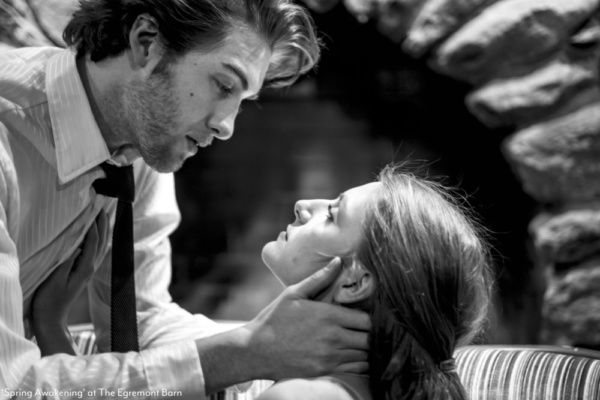 Jackson Teeley
as Melchior and
Caroline Fairweather
as Wendla Photo by Ava G. Lindenmaier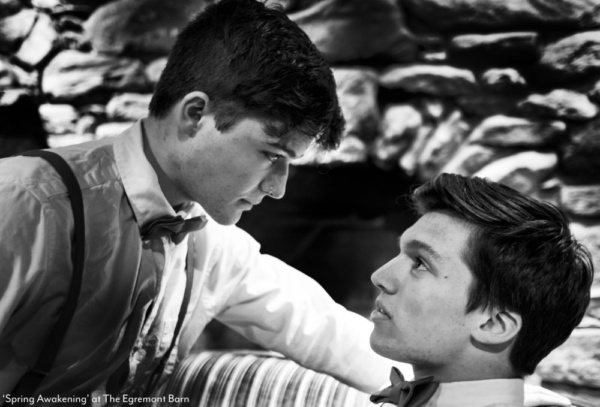 Joey Labrasca
as Hanschen and
Connor McNinch
as Ernst Photo by Ava G. Lindenmaier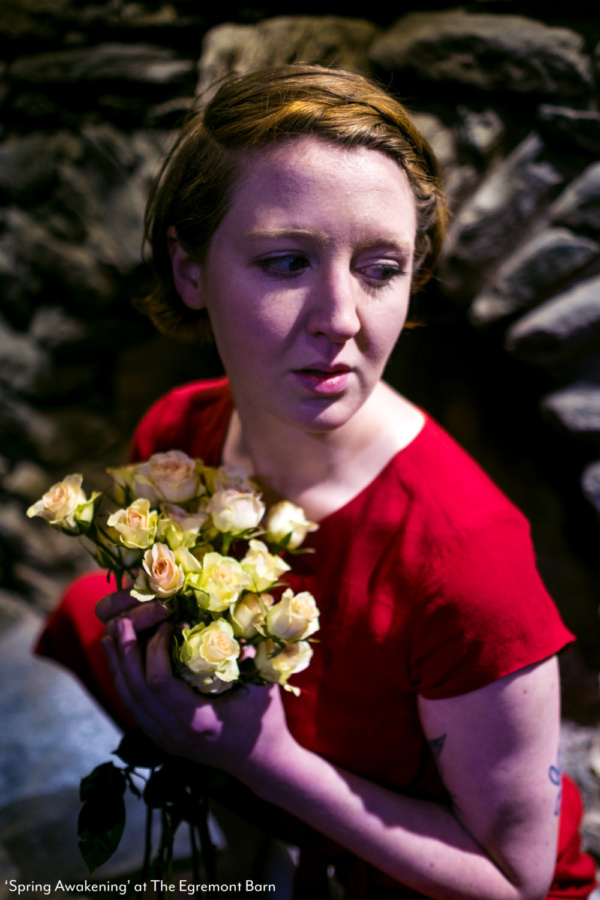 Caitlin Teeley
as Ilse Photo by Ava G. Lindenmaier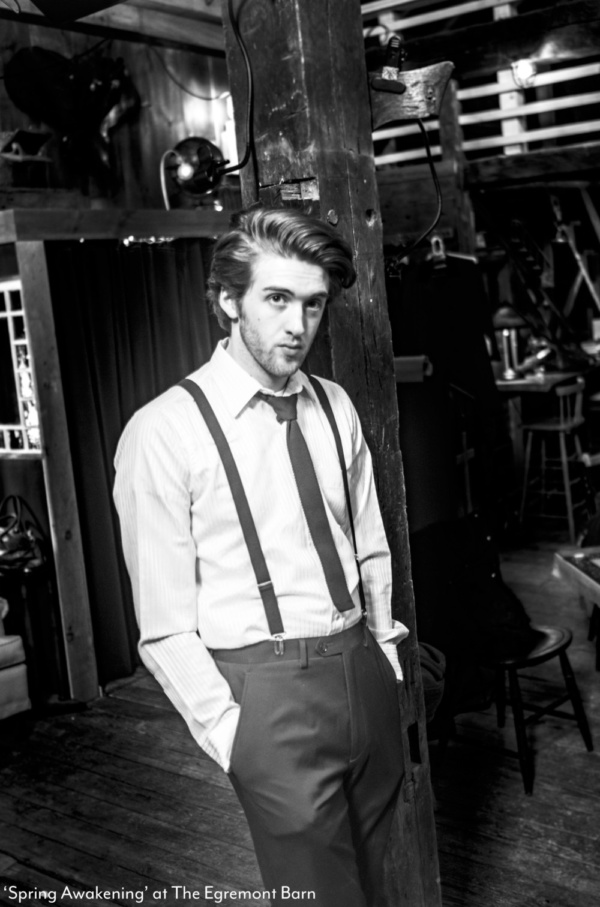 Jackson Teeley
as Melchior Photo by Ava G. Lindenmaier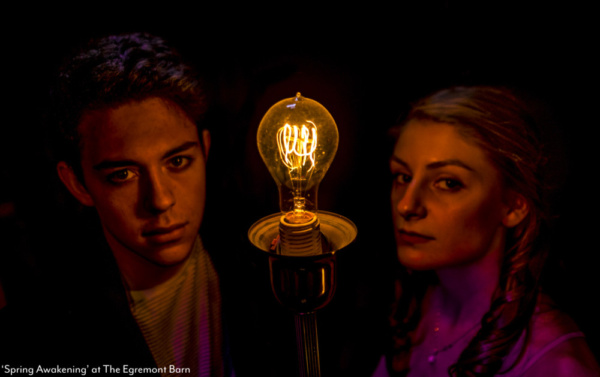 Ali Louis Bourzgui
as Moritz and
Caroline Fairweather
as Wendla Photo by Ava G. Lindenmaier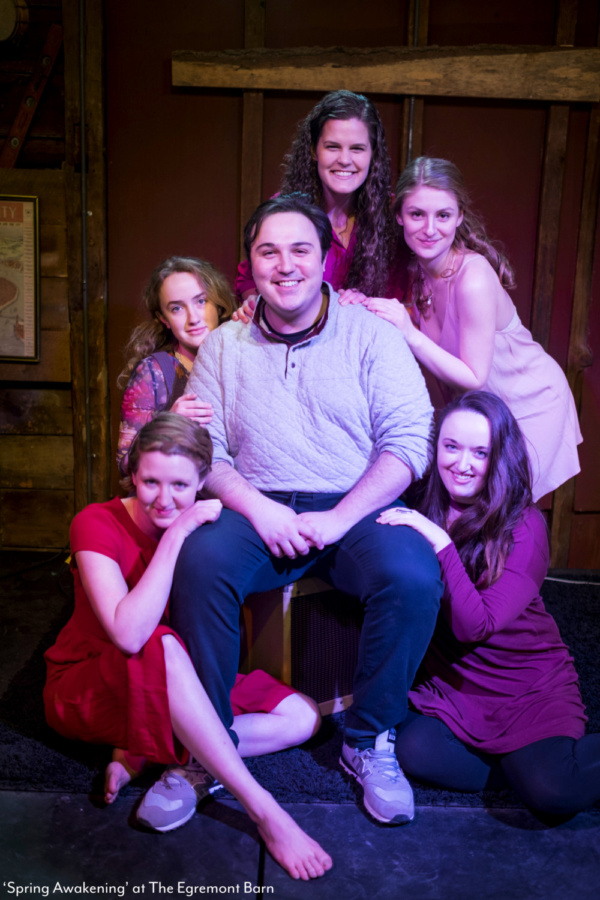 Director
Harrison Lang
with the ladies of Spring Awakening at The Egremont Barn