Photo Flash: North Shore Music Theatre Is 'Puttin' On the Ritz' with YOUNG FRANKENSTEIN
YOUNG FRANKENSTEIN is currently playing at North Shore Music Theatre through August 27, 2017, and BroadwayWorld has a first look at the cast in action below!
It's Alive! From the creators of Broadway's record-breaking musical comedy sensation, The Producers, comes YOUNG FRANKENSTEIN, a monster of a hit musical based on Mel Brooks' classic comedy film masterpiece. This wickedly inspired re-imagining of the legend ofFrankenstein is the story of the bright young doctor Frankenstein (that's Fronkensteen) who travels to Transylvania to complete the masterwork of his grandfather by bringing a corpse to life. YOUNG FRANKENSTEIN is a scientifically proven, monstrously good time at the theatre.
Tickets $57 - $82 - Kids save 50% at all shows. For tickets call (978) 232-7200, visit www.nsmt.org, or visit the box office in person at 62 Dunham Rd., Beverly, MA.
Photo Credit: Paul Lyden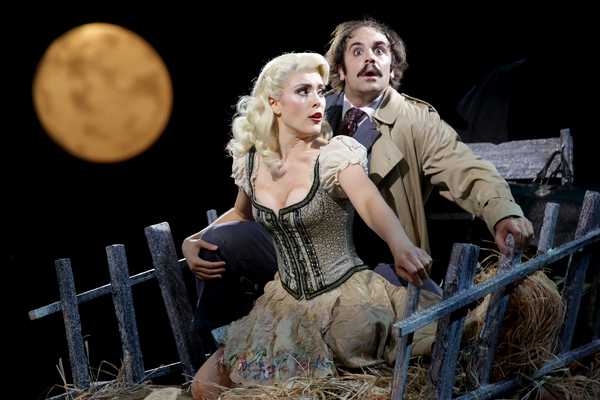 Brooke Lacy (Inga) and Tommy Labanaris (Dr. Frederick Frankenstein)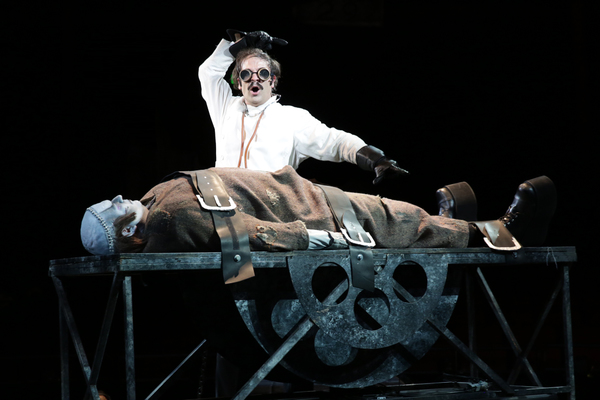 Tommy Labanaris (Dr. Frederick Frankenstein) and Brian Padgett (The Monster)

Tommy Labanaris (Dr. Frederick Frankenstein) and Brad Bradley (Igor)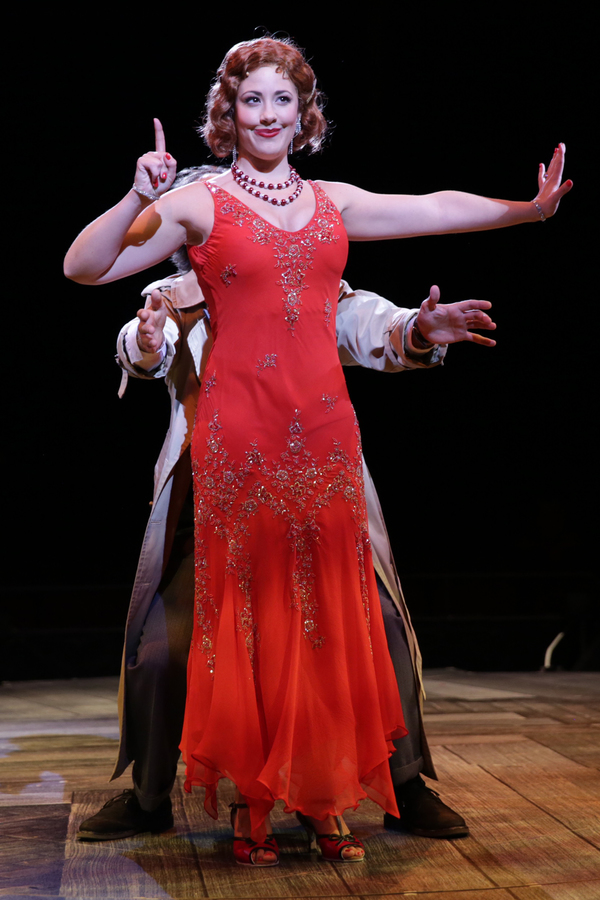 Brittney Morello as Elizabeth Benning

Brian Padgett as The Monster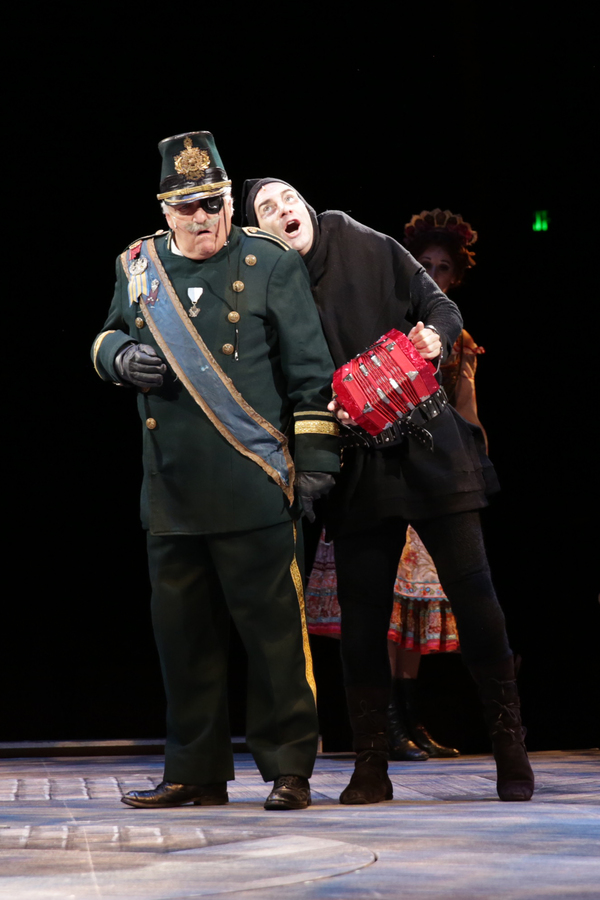 Tom Gleadow (Inspector Kemp) and Brad Bradley (Igor)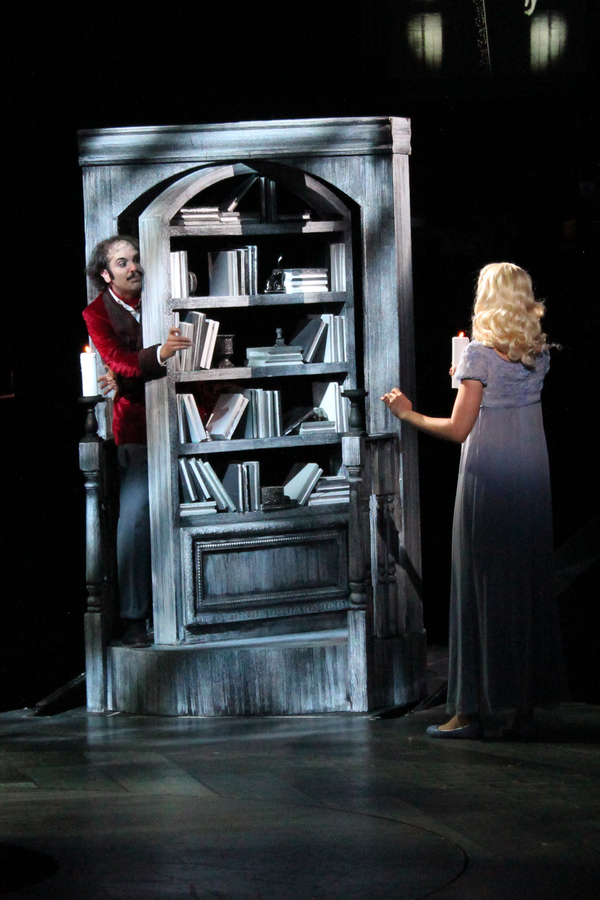 Tommy Labanaris (Dr. Frederick Frankenstein) and Brooke Lacy (Inga)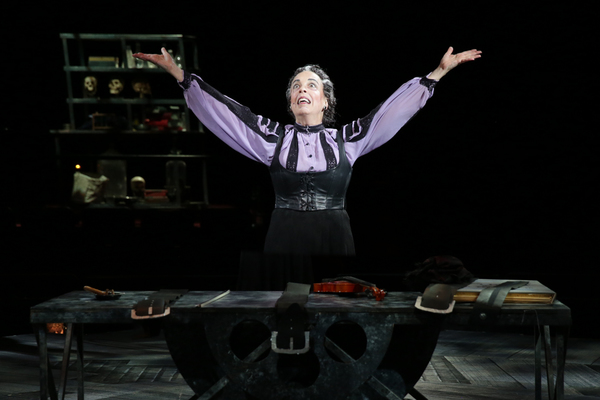 Sandy Rosenberg as Frau Blucher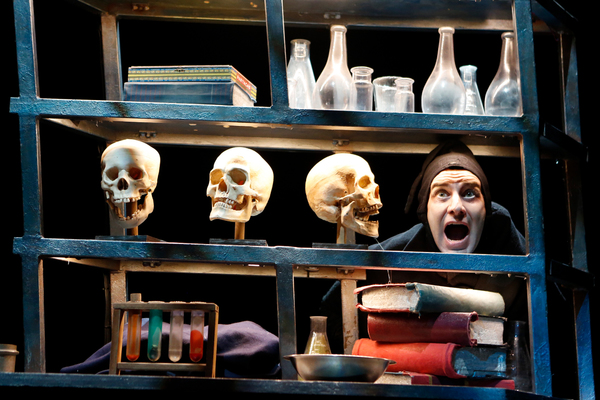 Brad Bradley as Igor

Brad Bradley (Igor), Brooke Lacey (Inga), Brian Padgett (The Monster) and Tommy Labanaris (Dr. Frederick Frankenstein)

Tommy Labanaris (Dr. Frederick Frankenstein) and the company of North Shore Music Theatre's YOUNG FRANKENSTEIN

Tommy Labanaris (Dr. Frederick Frankenstein) and Brian Padgett (The Monster)

Tommy Labanaris (Dr. Frederick Frankenstein) and the company of North Shore Music Theatre's YOUNG FRANKENSTEIN
More Hot Stories For You