Photo Flash: Les Misérables - School Edition At Un-Common Theater Co
Theatre-goers are in for a treat this coming April, when The Un-Common Theatre Co. presents its premier spring musical: "Les Misérables - School Edition" at the Orpheum Theatre in Foxboro.
Originally adapted from Victor Hugo's timeless novel, "Les Misérables - School Edition" introduces a new generation to the grand and inspirational story that has touched the hearts of millions. For, within Les Miserables lies the universal truth "To love another person is to see the face of God"
and this message is sure to have a lasting impact on all who are in some way involved in this production.
Set against the backdrop of 19th century France, "Les Misérables" follows the intertwining stories of a wide array of characters as they strive for absolution and freedom. There is the protagonist, Jean Valjean, (Darren Bunch of Hanson, Ma) who breaks his parole and hides his identity in order
to lead an honest life. Valjean struggles throughout his entire life to find liberation and recovery from his previous life of crime. Constantly dogging the hero's steps is Inspector Javert (Jeff Dietzel of Foxboro, Ma), the stubborn police officer who is obsessed with bringing Valjean to justice. As
Valjean flees from the lawman's resolute pursuit, he encounters the young, beautiful Fantine (Elyse Lewis of Sharon, Ma), a single mother who descends into poverty and must resort to desperate measures to support her daughter.
The political and social tensions of the time period are revealed on the streets of Paris, where the poor cannot make ends meet and rebellion is incited by a group of student revolutionaries, led by the courageous Enjolras (Matty Dowd of Sharon, Ma). Among these students is the handsome
Marius (Luke Doyle of West Greenwich, RI), who becomes enamored with Valjean's adopted daughter Cosette (Meg Lowey of Foxboro, Ma). Comic villainy is added to such an intense plot by Thénardier (Billy Thompson of East Boston, Ma) and Madame Thénardier (Elle Brigida of Boston, Ma), the greedy and outrageous innkeepers who live by cheating and thieving; their daughter, Eponine (Olivia Cawley of Westwood, Ma) contributes a tragic yet beautiful twist by falling hopelessly in love with Marius.
This gripping tale is enhanced by a talented group of 47 young actors from the following towns:
From Boston, Ma: Ellie Brigida (Madam Thenardier), Caitlin Healey (Ensemble).
From East Boston, Ma: Billy Thompson (Thenardier).
From Foxboro, Ma: Shannon Ballou (Ensemble), Jeff Dietzel (Javert), Meg Lowey (Cosette).
From Franklin, Ma: Sammy Hartley (Gavroche's Gang), Andrew Purdy (Gavroche).
From Hanson, Ma: Darren Bunch (Jean Valjean).
From Holliston, Ma: Meredith Dowd (Ensemble).
From Mansfield, Ma: Katie Armstrong (Ensemble), Michaela Buccini (Ensemble), Alex Fullerton (Feuilly/Ensemble), Johnny Fullerton (Prouvaire/Bishop/Ensemble), Ashley Goverman (Ensemble), Lloyd Hewitt (Thenardier's Gang/Ensemble), Josh Levine (Ensemble), Emily Levine (Ensemble), Josh Primiano (Thenardier's Gang/Ensemble), Emily Ruddy (Ensemble), Sarah Shear (Ensemble).
From Needham Ma: Sara Curtin (Ensemble).
From Norfolk, Ma: Emily Garven (Ensemble), Sarah Gibson (Ensemble), Katherine Gross (Ensemble), Maddie Myers (Ensemble), Helena Rabasco (Thenardier's Gang/Ensemble).
From Norwood, Ma: Matt Hawley (Grantaire/Bamatabois).
From Sharon, Ma: Kwaku Acheampong (Courfeyrac/Ensemble), Nicole Acheampong (Ensemble), Rebekah Daly (Ensemble), Vini Delgadillo (Young Cosette/Gavroche's Gang), Maggie Dowd (Ensemble), Matty Dowd (Enjolras), Liza Evans (Ensemble), Adam Kantor (Foreman/Ensemble), Elyse Lewis (Fantine), Josh Marcus-Blank (Lesgles/Ensemble), Carrie Resnick (Ensemble), Emma Safran (Young Eponine/Gavroche's Gang).
From West Greenwich, RI: Luke Doyle (Marius).
From Westborough, Ma: Rachael King (Ensemble), Jessie Potesnak (Ensemble).
From Westwood, Ma: Olivia Cawley (Eponine), Mary Doyle (Ensemble), Ellen Kunkel (Ensemble).
From Wrentham, Ma: Emily Foster (Thenardier's Gang/Ensemble).
Director Christa Crewdson (Belmont, Ma), Assistant Director Meg Dussault (Sharon, Ma) and Music Director Mary Casale (Rehoboth, Ma) have lent professional guidance and support to all involved. Their expertise has made it possible for the cast to bring the audience through a story of life,
love, death, treachery and redemption.
Performances, held at the Orpheum Theatre, 1 School St, Foxboro, MA will be performed on Friday, April 17th and Saturday April 18th at 7:30 pm with a matinee on Sunday April 19th at 2:00 pm.
Tickets may be purchased by calling Brown Paper Tickets 24/7 at (800) 838-3006 or thru the Web at www.BrownPaperTickets.com
Ticket Prices are: Adult - $20.00, Senior/Student $15.00. For group discounts of 20 or more please call (508) 698-3098.
The Un-Common Theatre Co. is currently in its 29th season of providing a safe, exciting and creative place for children and adolescents to develop life skills through exposure to the professional theatrical experience. For more information on the Un-Common Theatre Co. and "Les Misérables - Student Edition", please visit their website at www.uncommontheatre.org
This program is supported in part by grants from the Easton, Foxboro, Sharon & Westwood Cultural Councils, local agencies which are supported by the Massachusetts Cultural Council, a state agency.

Luke Doyle, Alex Fullerton, Matt Hawley, Matty Dowd, Andrew Purdy, Johnny Fullerton, and Kwaku Acheampong

Andrew Purdy, Luke Doyle and Matty Dowd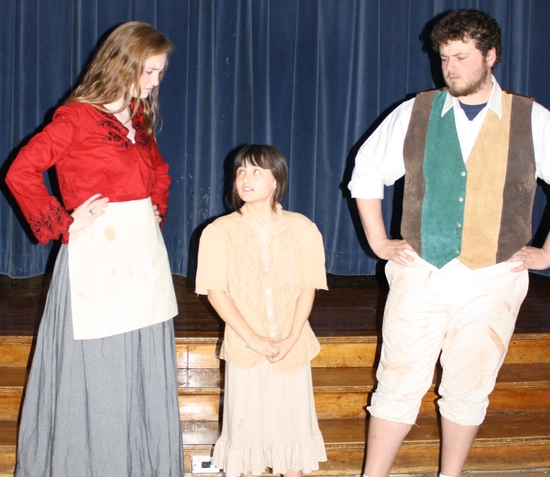 Ellie Brigida, Vini Delgadillo, and Billy Thompson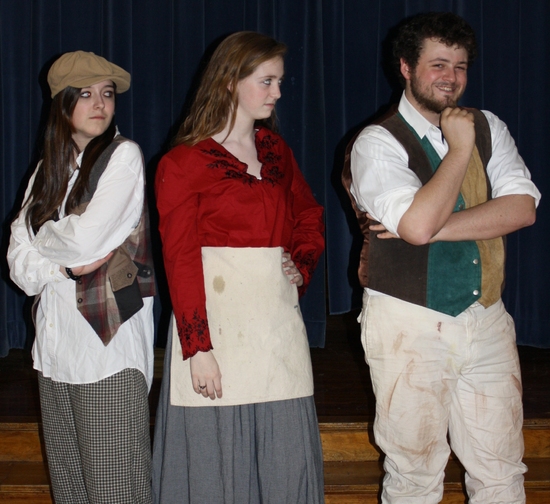 Olivia Cawley, Ellie Brigida, and Billy Thompson

Jeff Dietzel and Darren Bunch
Related Stories
More Hot Stories For You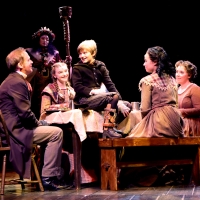 Photos: Get a First Look at A CHRISTMAS CAROL at North Shore Music Theatre

December 2, 2022

Get a first look at photos of The 31st annual production of A CHRISTMAS CAROL is playing at North Shore Music Theatre through December 23.
---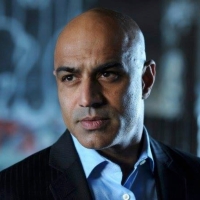 Faran Tahir Will Play the Title Role Of Shakespeare's MACBETH Next Summer On The Boston Common

December 2, 2022

Commonwealth Shakespeare Company (CSC) and Steven Maler, Artistic Director, are very pleased to announce that Pakistani actor, writer, director, and producer Faran Tahir will return to CSC next summer to play the title role of Shakespeare's Macbeth on the Boston Common.
---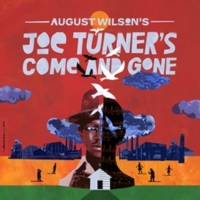 Teatro Chelsea and The Huntington Collaborate On New Latine Play Reading Initiative

December 2, 2022

Teatro Chelsea and The Huntington announce a new Latine play reading initiative to collegially explore and celebrate the work of Latine writers with a series of play readings, conversations, and convenings in the coming year.
---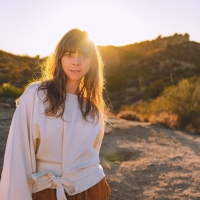 Arc Iris Frontwoman Jocie Adams To Perform Rare Solo Show at Club Passim

December 2, 2022

 Jocie Adams, known for her work in Arc Iris and The Low Anthem, is set to perform her first full-length solo show since 2011 at Club Passim on December 28th. Jocie will blend some of her favorite old songs with new music for the unique set. 
---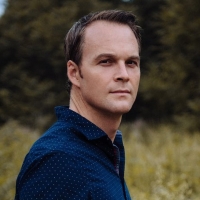 Jamez McCorkle Brings His Acclaimed Lead Performance To Boston In Rhiannon Giddens And Michael Abel's OMAR

December 1, 2022

Casting and production announcements for Boston Lyric Opera's spring 2023 performances are being released today, including performers in BLO's premiere production of Bluebeard's Castle/Four Songs in March 2023 and the New England premiere of Rhiannon Giddens and Michael Abels' new opera, Omar in May 2023.
---