Photo Flash: Gloucester Stage Company Continues its 39th Season with CYRANO
Gloucester Stage Company continues its 39th season of professional theater with the New England premiere of Jason O'Connell and Brenda Withers' Cyrano from July 13 through August 11 at Gloucester Stage Company, 267 East Main Street, Gloucester, MA. Gloucester Stage Artistic Director Robert Walsh directs this adaptation of Rostand's 1897 classic, Cyrano de Bergerac. According to Walsh, "Cyrano, a new adaptation of the famous play by Edmond Rostand (Cyrano de Bergerac), by Brenda Withers & Jason O'Connell, is a fast-paced, contemporized version featuring a small cast breathing fresh life into this large-scale classic. Witty, clever, insouciant and fully enjoying the poetic bravura through a modern-day lens and very approachable language, this New England premiere will be perfect for Gloucester Stage! A beautiful tale told with panache."
A cast of five plays a multitude of roles in this imaginative retelling of the classic story of Cyrano and his love for Roxane. Acclaimed Boston actor Jeremiah Kissel makes his GSC debut as Cyrano. Andrea Goldman last seen at GSC in 2016's The Last Schwartz, returns to play Roxane. Salem resident Paul Melendy, last seen at GSC in 2016's The Last Schwartz with Ms. Goldman and in 2017's Bank Job returns to play DeGuiche. James Ricardo Milord and Erin Nicole Washington both make their GSC debut as Christian and LeBret/Duenna. Jason O'Connell and Brenda Withers'Cyrano had its world premiere in February 2018 at Amphibian Stage Productions in Fort Worth, Texas."
Artistic Director and Cyrano director Robert Walsh has worked at Gloucester Stage as both an actor and director for over 20 years. Most recently, in 2017 he directed Bank Job, in 2016 he directed Songs For A New World and in 2015 he directed the Elliot Norton Award winning The New Electric Ballroom and starred in Gloucester Blue. Walsh's other GSC directing credits include North Shore Fish, Fighting Over Beverley, The Widow's Blind Date, The Primary English Class, and Our Town. As an actor he has appeared on the stage in Gloucester in Sins of the Mother, The Subject Was Roses, The Barking Sharks, and Two for the Seesaw. He has also served as the Producing Artistic Director at the American Stage Festival where he directed Bus Stop, Intimate Exchanges, Jacques Brel..., and Lend Me a Tenor, among others. As Artistic Associate at Actors' Shakespeare Project he has directed As You Like It, The Two Gentlemen of Verona, Coriolanus, Twelfth Night, and Measure For Measure. Other productions directed include: Othello with Shakespeare Theatre of New Jersey; Round and Round The Garden, Table Manners, K2, Later Life and Holiday Memories at Merrimack Rep; Rancho Mirage, Race, Speed-The-Plow, and True West with New Repertory Theatre; The Secret of Sherlock Holmes and The Goatwoman of Corvis County at Shakespeare & Co.; Misalliance and A Life in the Theatre at Two River Theatre Co.; I Hate
Hamlet with StageWest; The Little Foxes at Barter Theatre; and Of Mice and Men at Stoneham Theatre, among others. His roles in recent feature films include Black Mass, Patriot's Day and the upcoming, Altar Rock. Mr. Walsh directed the on-field ceremonies for the '99 All-Star Game at Fenway Park. He is on the faculty at Brandeis University.
Jeremiah Kissel makes his Gloucester Stage debut as Cyrano. Winner of the 2003 Norton Prize for Sustained Excellence, Mr. Kissel is a thirty-five year veteran of Boston's professional theaters, and has played leading roles for The Huntington, American Repertory, Merrimack Rep, as well as The Lyric Stage, Shear Madness, and various out of town companies when they passed through Boston. His recent appearances include OldMoney and King Lear for Commonwealth Shakespeare, and Fiddler on the Roof and Two Jews Walk Into a War for The New Rep. He is the winner of Helen Hayes, IRNE, Hatch, Graniteer and Arts Impulse Awards as well as several Elliot Norton Awards including most recently, Best Actor for playing Bernie Madoff in 2014, and most notably, the very first Norton Award given to a local Boston actor in 1990. His screen credits include The Town, The Fighter, Joy, Stronger and The Wrong Car, and he can be seen in the upcoming Hulu series, Castle Rock. The last time he was in Cyrano, it was as Christian at The Theater at Monmouth, in 1983.
Originally from St. Louis, Missouri, Andrea Goldman returns to Gloucester Stage after playing the role of Kia in 2016's The Last Schwartz for which she was nominated for an IRNE for Best Supporting Actress. She has a master's in classical theatre from the Bristol Old Vic. Her recent New York and regional theater credits include Olivia in Twelfth Night, Calpurnia in Julius Caesar directed by Alvin Epstein, Winter in Malefactions, i wroteon your wall and now i regret it , the Drama Desk Award nominated Frankenstein, and Bristol Old Vic's The Rover . She is an alumni of The Flea Theatre. Ms. Goldman actively creates original work that has premiered in New York, New Zealand and throughout Europe with her company, the box collective. She established the box collective as an artistic collaborative to promote a new kind of experiential theatre in the New York art scene & beyond. Some previous work with the box includes La Cueca at NY Chelsea Art Museum, Wild Horses & Small Among Infinite Stars at Guild Hall JDT lab, 116 at New Ohio, The Stadt Elegies at galleries for Venice Biennale & Milan Expo, Sometimes at Night in Berlin, among others. Most recently she debuted her solo show From the Heartland at the NY United Solo Festival & Dixon Place and Static Apnea in New Zealand. She is also the co-founder of Viscus Film which has garnered numerous laurels and festival recognition for its slate of shorts and is currently in production with its first feature.
2018 marks Paul Melendy's fourth consecutive season with GSC. He has appeared in 2017's Bank Job, 2016's The Last Schwartz, and 2015'sSweet and Sad. His other recent area credits include Noir Hamlet with Centastage, 'Twas the Night Before Christmas at Greater Boston Stage Company, Sorry at New Repertory Theatre, and A Confederacy of Dunces with Nick Offerman at Huntington Theatre Company. Mr. Melendy can also be seen regularly in Boston's Shear Madness as Tony/Eddie and on television as The Naked Guy in a popular Bernie and Phyl's ad. He also appeared before the Super Bowl this year in a teaser for the game opposite John Malkovich. Regional credits include Commonwealth Shakespeare Company, Underground Railway Theater, Actors' Shakespeare Project, New Century Theatre, Wheelock Family Theatre, W.H.A.T., Barnstormers Theatre. Mr. Melendy's film credits include Unfinished Business, The Pink Panther Deux, The Makeover, and Graduates, an upcoming David Spade film for Netflix.
James Ricardo Milord and Erin Nicole Washington make their GSC debut in Cyrano. Both have appeared at many Boston area theaters. Ms. Washington's favorite roles include Sarafina in the NAACP Theatre Award winning production of Sarafina!, Charlotte in Charlotte's Web at the American Repertory Theater. She has performed internationally in Moscow and Bali. Mr. Milord has appeared at the Lyric Stage Company, Wheelock Family Theatre and Company One. In 2010 he received Company One's David Wheeler Award for Best Emerging Talent (Actor).
Playwright Brenda Withers' play String Around My Finger was read as part of GSC's Never Dark series in 2016. A playwright, actor, and founding member of the Harbor Stage Company on Cape Cod, her other plays include The Ding Dongs, Northside Hollow (co-written with Jonathan Fielding), and The Kritik, and have been presented at places like PS122, Portland Stage, Square Product Theatre, Urbanite Theatre, Central Square Theater, and Amphibian Stage Productions. Her onstage credits include productions at Actors Theatre of Louisville, McCarter Theatre, Hartford Stage, Hoi Polloi, Geva Theatre, and the Folger Shakespeare Theatre. Ms. Withers studied drama and religion at Dartmouth College and is currently a playwriting fellow at the Huntington Theatre.
Playwright Jason O'Connell is a NYC-based actor, writer, and director whose plays include The Dork Knight, a piece about superhero-worship that enjoyed an Off-Broadway run at Abingdon Theatre Company in 2017; and Fat and Scant of Breath, about the author's complicated relationship with Hamlet. He is currently developing several other adaptations and solo shows, as well as the dark comedy Winter of ourDiscotheque. His directing credits include the World Premiere of Cyrano at Amphibian Stage, A Midsummer Night's Dream at Hudson Valley Shakespeare Festival, The Complete Works of William Shakespeare (Abridged) at Texas Shakespeare Festival, An Ideal Husband with NYC'sPhoenix Theatre Ensemble, and Dances With Pitchforks at Joe's Pub and Upright Citizen's Brigade in NYC. As an actor, Mr. O'Connell won the 2014 New York Innovative Theatre award for Outstanding Lead Actor for the title character in Don Juan in Hell. He is a graduate of Hofstra University and makes his home in Queens, NY
The New England premiere of Jason O'Connell and Brenda Withers' Cyrano runs from July 13 through August 11 at Gloucester Stage. Performances are Wednesday through Saturday at 7:30 pm; Saturday and Sunday at 2:00 pm. Following the 2 pm performances on Sunday, July 22; Sunday, July 29 and Sunday, August 5, audiences are invited to free post-show discussions with the artists from Cyrano. Single ticket prices are $35 to $45 with discounts available for Preview Performances, Cape Ann Residents, Senior Citizens and Patrons 18 years old and under. In addition to regular reserved tickets, Pay What You Wish tickets are available for the Saturday, July 14 matinee at 2 pm. Pay What You Wish tickets can only be purchased day of show at the door. All performances are held at 267 East Main Street, Gloucester, MA. For more information about Gloucester Stage, or to purchase tickets, call the Box Office at 978-281-4433 or visit www.gloucesterstage.com
Photo Credit: Gary Ng

Paul Melendy and Jeremiah Kissel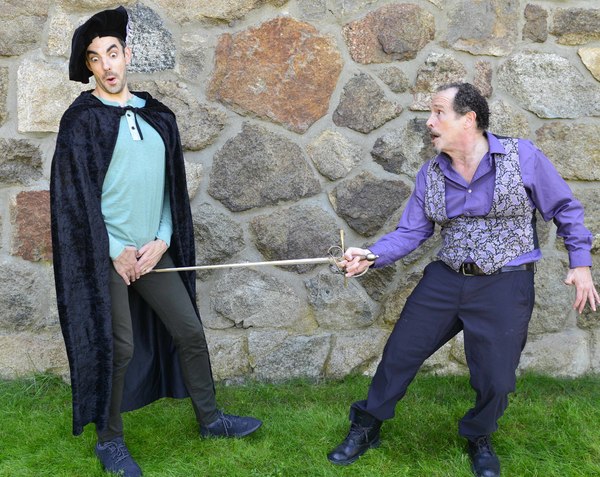 Paul Melendy and Jeremiah Kissel

Paul Melendy and Jeremiah Kissel

Erin Nicole Washington, Paul Melendy and Jeremiah Kissel

Paul Melendy and Jeremiah Kissel Background: Erin Nicole Washington, Andrea Goldman and James Ricardo Milord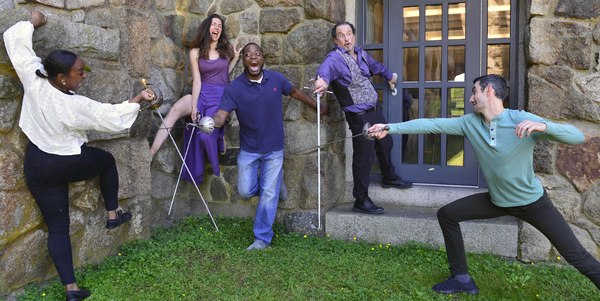 Erin Nicole Washington, Andrea Goldman, James Ricardo Milord, Jeremiah Kissel and Paul Melendy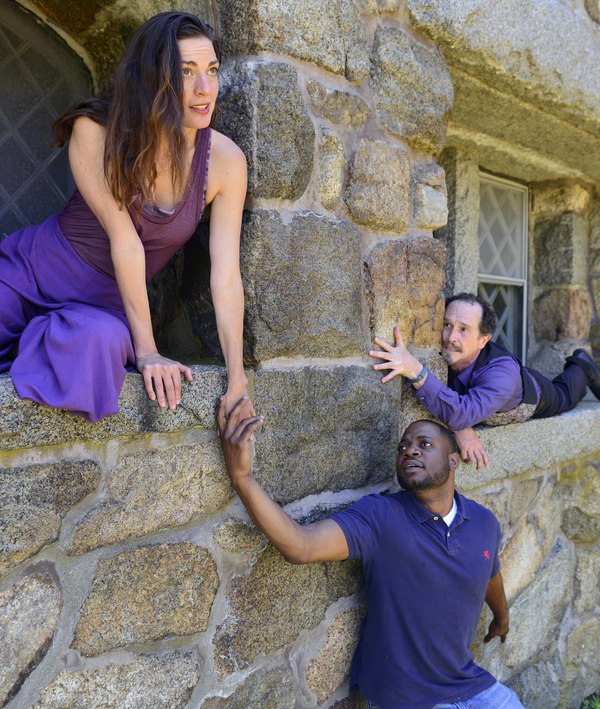 Andrea Goldman, James Ricardo Milord and Jeremiah Kissel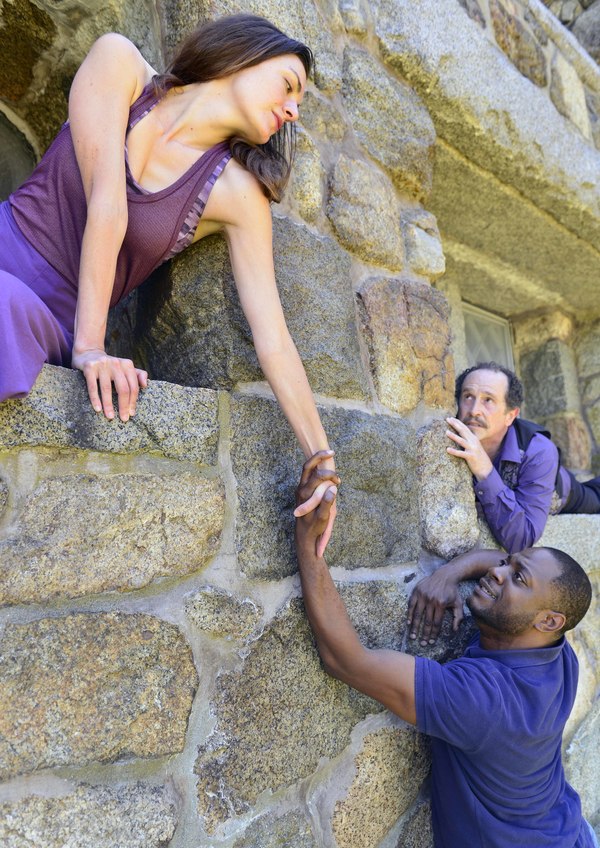 Andrea Goldman, James Ricardo Milord and Jeremiah Kissel