Photo Flash: First Look at Scott Wahle, Donna Sorbello and More in Reagle Music Theatre's FIDDLER ON THE ROOF
FIDDLER ON THE ROOF, one of Reagle Music Theatre of Greater Boston's top-five-selling shows of all time, is back by popular demand today, July 11-21 starring Boston television personality and IRNE Award winner Scott Wahle as Tevye. Reprising the role that earned him critical acclaim 10 years ago, Wahle leads a cast of 45 in this timeless musical based on Sholem Aleichem's beloved stories.Donna Sorbello, the IRNE Award-winning actress who starred as Mrs. Higgins in last season's My Fair Lady at Reagle Music Theatre, returns as Tevye's wife, Golde. BroadwayWorld has a first look below!
Olivier Award nominee, IRNE Award winner and Broadway star Kirby Ward directs FIDDLER ON THE ROOF. IRNE nominee Susan M. Chebookjian choreographs, recreating Jerome Robbins' iconic dance numbers. IRNE Award winner Dan Rodriguez provides music direction, and Jeffrey Leonard conducts. Costumes are by Kansas City Costumes. Sets, designed by Steve Gilliam, are from the most recent National Tour.
Other featured cast members are Nora Fox (The Sound of Music with Richard Chamberlain) as Tzeitel; Gillian Gordon (IRNE Award nominee) as Hodel; Alexa Lebersfeld as Chava; Sophia Wulsin as Bielke; Beth Martin Pierce as Yente; Peter Mill as Motel; Daniel Forest Sullivan as Perchik; Matt Phillipps as Fyedka; Rishi Basu as Lazar Wolfe; R. Glen Michell (IRNE Award winner) as Constable; Jack Agnew as Rabbi; Allison Russell as Grandma Tzeitel; Shonna Cirone as Fruma-Sara; Chris King as Nachum the Beggar; James Forbes Sheehan as Mendel; Regina Lucas as Shaindel; Andy Papas as Avram the Bookseller; Michael Anthony Russo as Mordcha the Innkeeper; and Danny Meglio as the Fiddler. Additional ensemble members are Paul Marchesiani and Gary Vincent as Papas; Alexa Bouchard, Nicole Vander Laan, Meryl Galaid, Angela Richardson and Margie Quinlan as Mamas; Mike Zaharczuk, Zaven Ovian, Nicholas Davis, Jason Dick, and Serge Clivio as Sons; Isabelle Miller, Jackie Thoeharis, and Naree Ketudat as Daughters; and Daniel Gold, Brad Jensen, Andrew Winans, Eddie Zitka and Alex Nordin as Male Dancers.
Tickets are available by phone at 781-891-5600, in person at the Box Office during regular business hours, or online anytime at www.reaglemusictheatre.com. Discounted tickets for groups of 10 or more may be purchased by calling 781-894-2330 or 781-891-5600.
Photo Credit: Herb Philpott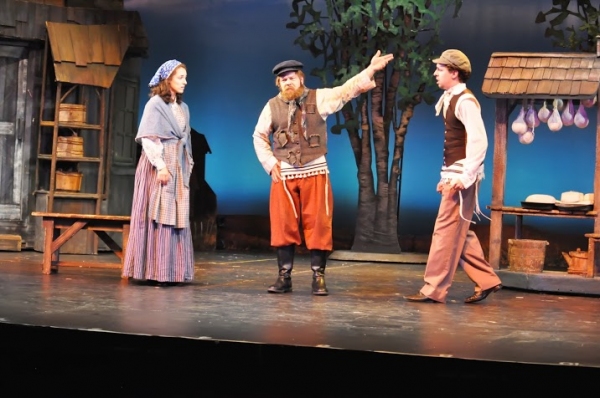 Nora Fox, Scott Wahle and Peter Mill

Scott Wahle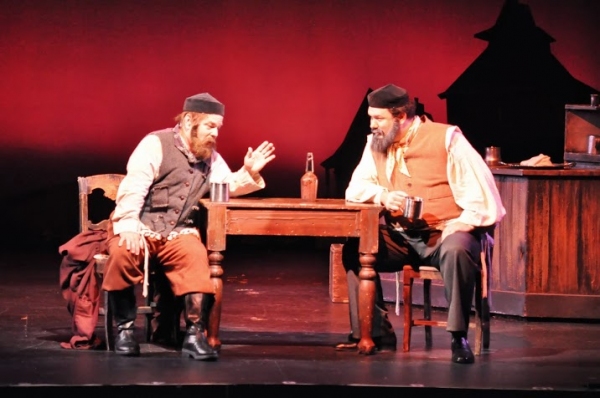 Scott Wahle as Tevye and Rishi Basu as Lazar Wolfe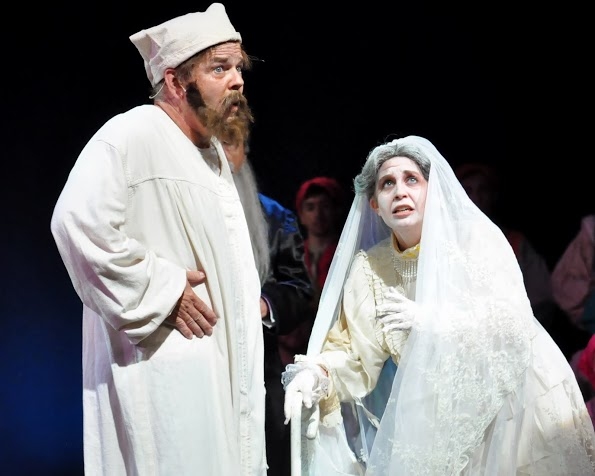 Scott Wahle and Allison Russell

Scott Wahle as Tevye and Donna Sorbello as Golde

Scott Wahle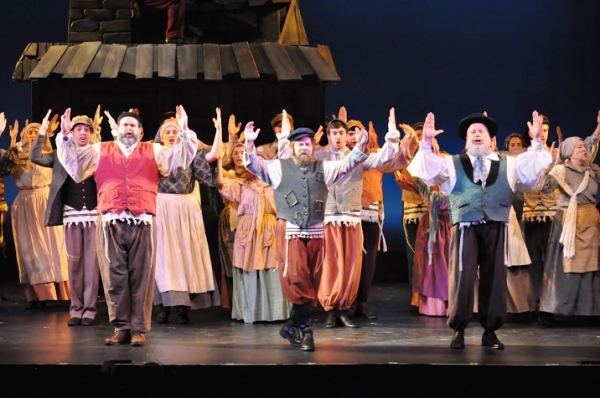 Scott Wahle leads the Company in "Tradition"

Scott Wahle as Tevye

Jack Agnew as the Rabbi and Company

The Musicians and Company

Peter Mill, Nora Fox and Company

Peter Mill as Motel with Nora Fox, Donna Sorbello, Jackie Theoharis and IsaBelle Miller

Peter Mill and Company

Gillian Gordon and Daniel Forest Sullivan

Gillian Gordon and Daniel Forest Sullivan

Allison Russell as Grandma Tzeitel, Scott Wahle and Company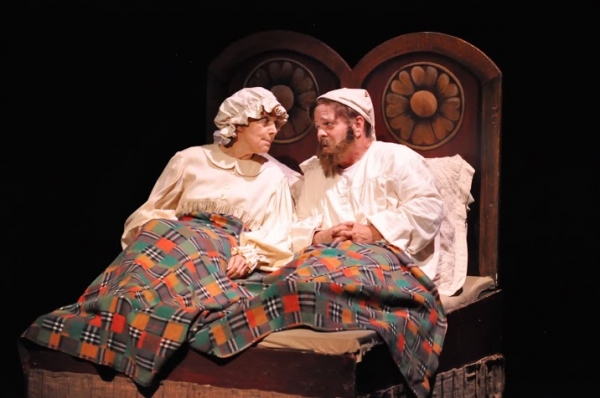 Donna Sorbello and Scott Wahle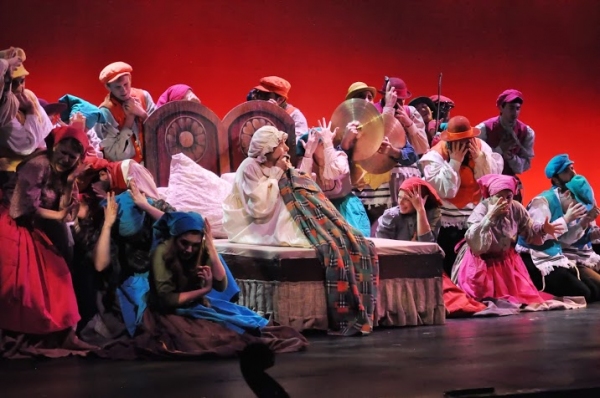 Donna Sorbello and Company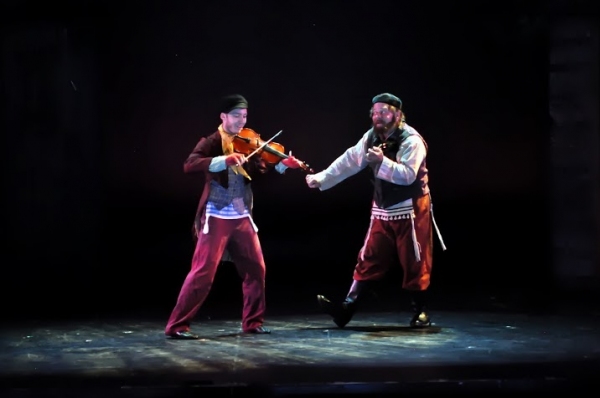 Danny Meglio as the Fiddler and Scott Wahle as Tevye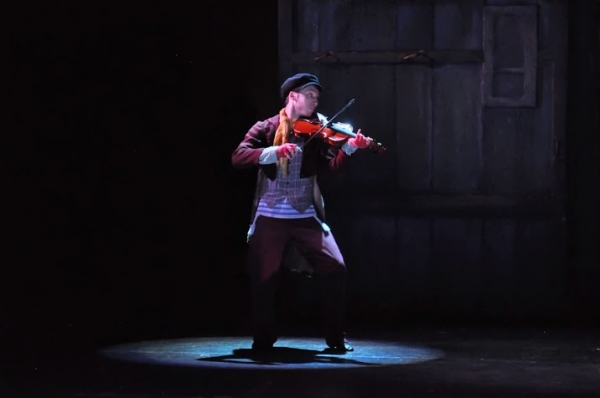 Danny Meglio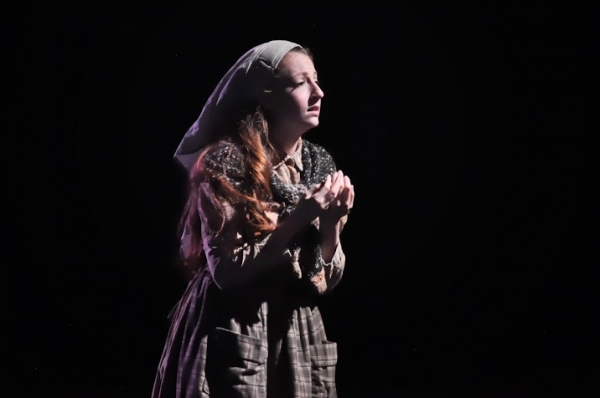 Alexa Lebersfeld as Chava

The Bottle Dancers and Company


Related Articles View More Boston

Stories

Shows
More Hot Stories For You