Photo Flash: Emerson College's DARLING Production Shots
Check out these production photographs from the developmental production of Ryan Scott Oliver and Brett Ryback's DARLING, A NEW MUSICAL which played at Emerson College's Semel Theater March 1 and 2.
Darling, with music and lyrics by Ryan Scott Oliver, and book by B.T. Ryback, follows upper crust teenager Ursula Morgan in 1929 Boston as its society boils in the weeks before the Crash. Neglected by her excessive, self-absorbed parents, Ursula encounters Peter, a charming rent-boy of uncertain age, on the run from the Captain of Police who pursues him for a heinous crime he may or may not have committed. When she is offered the opportunity to run away with him, she takes it and finds herself swept into a seedy underground of jazz, sex and a mysterious white powder called Fairy Dust.
Darling, A New Musical is directed by Michael Bello, a senior BFA Musical Theatre Major at Emerson College. Bello has previously worked as an assistant director at Theatreworks in Palo Alto, CA and for Mary Zimmerman at the Huntington Theatre Company in Boston.
The cast of Darling: A New Musical includes Maximilian Sangerman (Peter), Lauren Chapman (Ursula), Michael Niederer (Rose), Chelsea Williams (Stella), Brock Bivens, Amanda Spinella, Lily LaGravenese, Michael Albert, AnDrew Barret Cox, Hallie Brevetti, Sara Deviney, Natasha Edwards, Gabe Gibbs, Braden Joyce-Schleimer, Matt Koplik, Melody Madarasz, Eric Maxwell, Sarah Mitchel, Hayley Moir Jake Novak, Chris Renalds, Julia Sinks, and Andrew Spatafora.
The production team includes; Gregory Turner (Associate Producer), Srda Vasiljevic (Associate Producer) Anne Sherer (Scenic Design), Haley Vigil (Costume Design), Kevin Semagin (Lighting Design), Josh Klein (Sound Design), Mitchell Canfield (Assistant Director) Tobey Zaretsky (Choreography), Shanna Allison (Stage Manager), Ashley Albrecht and Brian Lieberman.
Photo credits: Kirk J. Miller and Kevin Semigan.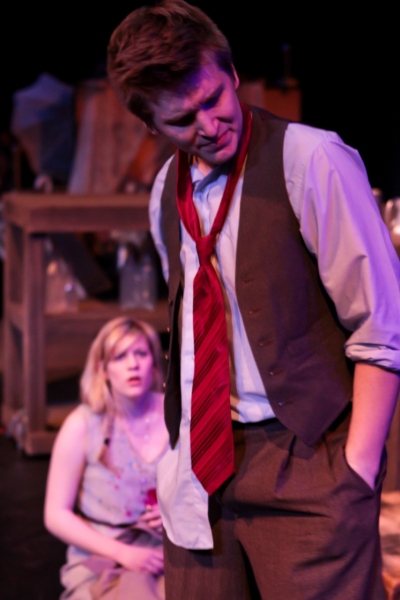 Lauren Chapman and Maximilian Sangerman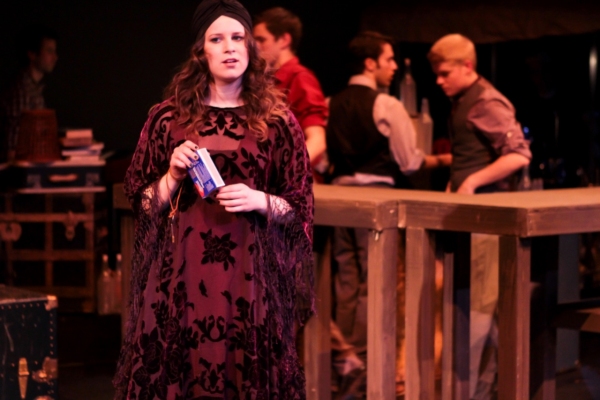 Chelsea Williams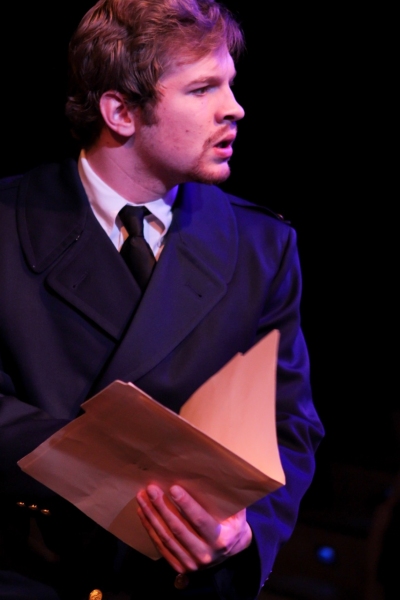 Michael Niederer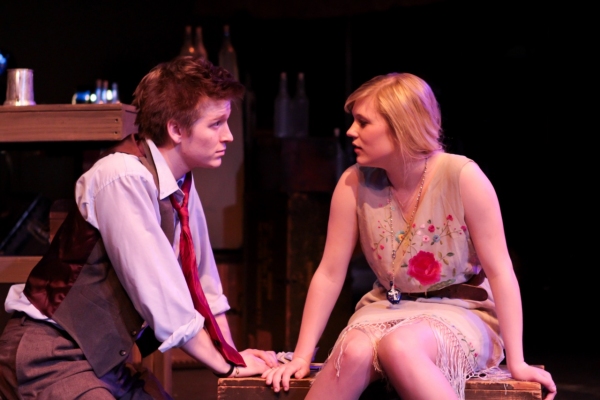 Maximilian Sangerman, Lauren Chapman

Gabe Gibbs, Chris Renalds, Lauren Chapman, Maximilian Sangerman, Chelsea Williams

Cast and crew of DARLING

Kurt Deutsch, Jacob S. Porter, Brett Ryback, Ryan Scott Oliver, Michael Bello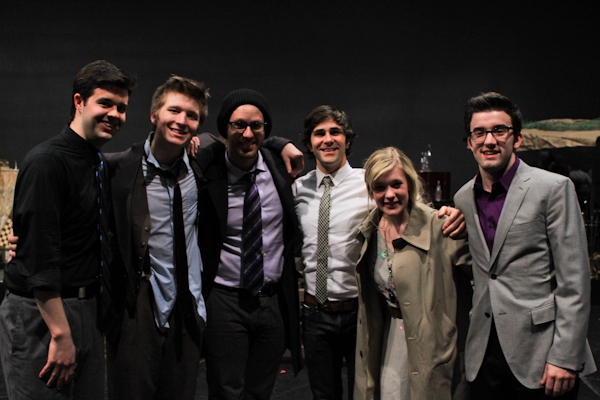 Michael Bello, Maximilian Sangerman, Ryan Scott Oliver, Brett Ryback, Lauren Chapman and Jacob S. Porter